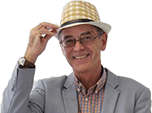 'CEO of the Year' given Chrysler UK top job

The man taking on the role of marketing director for Chrysler UK comes to the role with a prestigious award already under his belt, it has been reported.
Simon Elliot picked up China's CEO of the Year award in 2007 for his efforts as head of Chrysler's Chinese operations.
Mr Elliot also masterminded a 13 per cent sales increase over the course of the year and brings 25 years of experience to the role.
The official commented that he was pleased to be back working in the UK.
He said: "I am extremely glad to come back home to work with the excellent team in Milton Keynes and with our great dealer network."
Three environmentally-friendly concept vehicles were displayed by Chrysler at the North American Auto Show.
The Dodge ZEO, Chrysler EcoVoyager and Jeep Renegade each has its own method of economising fuel and energy.
Comments