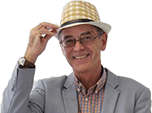 British-built Japanese cars top reliability study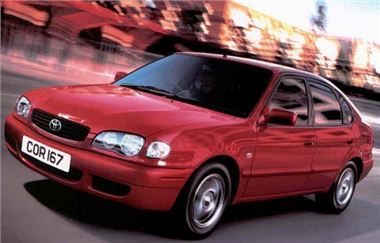 British-built Japanese cars have triumphed in this year's reliability survey from What Car? and Warranty Direct, helping Honda into the number one spot for a third consecutive year.
Six of the top 10 most dependable models in our survey of used car reliability were built in Britain, four of them Hondas. Altogether Honda had six vehicles in the model top 10, however, making it the number-one brand once again. Toyota finishes in second and Subaru in third.
The Derbyshire-built Toyota Corolla ('00-'02) is the most reliable car in this year's survey overall, closely followed by the Swindon-built Honda CR-V ('97-'02). Third place in the model league table is a tie between the Honda HR-V ('99-'05) and Toyota Celica ('00-'06).
The reliability of the Mini, built near Oxford, puts it fifth in the manufacturer league table, while Nissan is sixth thanks to the efforts of workers at its plant in Sunderland.
It's not all good news for British manufacturers, however. The Jaguar XK8 ('96-'06) sits third from bottom in the model table, and the Land Rover Freelander ('00-'06) and Range Rover ('95-'02) wallow seventh from last alongside the Audi Allroad ('00-'05).
The Alfa Romeo GTV ('96-'03) is the least-reliable car in the survey overall, while BMW is the only German brand to squeeze into the manufacturer top 10, in 10th place.
Steve Fowler, What Car? editor, said: 'The annual reliability study is a thorough and helpful guide that provides important data for buyers of new and used cars. British workers should be proud that their products have done so well.'
The study analysed data from 26 manufacturers and included 133 different models. Data from more than 35,000 vehicles was studied, and the average age of cars in the survey was 4.9 years.
Duncan McClure Fisher, Warranty Direct managing director, said: 'The data proves that expensive doesn't necessarily mean reliable. The more mechanically and electronically complicated a vehicle, especially if it's of European origin, the more likely you are to suffer problems.'
Top 10
Rank Model Years made Faults per 100 cars
1 Toyota Corolla '00-'02 3
2 Honda CR-V '97-'02 5
3= Honda HR-V '99-'05 6
3= Toyota Celica '00-'06 6
5 Honda S2000 '99-now 7
6= BMW 3 Series Compact '94-'01 9
6= Honda Civic '96-'01 9
6= Honda Accord '99-'03 9
9 Honda Civic '01-'05 10
10 Nissan Micra '98-'02 11
Bottom 10
1 Alfa Romeo GTV '96-'03 97
2 Renault Espace '97-'02 77
3 Jaguar XK8 '96-'06 62
4 Renault Laguna '00-'07 55
5 Fiat Multipla '99-now 52
6 Volvo S80 '98-'06 51
7= Land Rover Freelander '00-'06 48
7= Land Rover Range Rover '95-'02 48
7= Audi Allroad '00-'05 48
10 Seat Alhambra '00-now 47
More at
www.warrantydirect.co.uk
www.reliabilityindex.co.uk
Comments