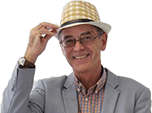 Buyers Market For New and Used Cars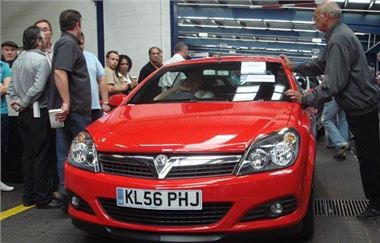 Further to Monday's Auction report, Glass's Guide has issued a news release that faltering demand has created a buyers market for used cars.
Adrian Rushmore writes, "The used car market has experienced a marked downturn in activity over recent weeks, with the usual seasonal weakening in trade demand and prices coming more suddenly and more sharply than many dealers had anticipated. "Following an encouraging summer for used car prices, October's sudden slowdown has quickly transformed this into a buyers' market,"
"Whilst in reality the decline is probably no worse than in previous years, many vehicle retailers appear to be surprised and disappointed by its speed and magnitude," he adds.
A number of factors are being blamed. In September there was a frenzy of new car registrations as dealers clamoured to hit their manufacturer-imposed sales targets. "New car deals have been irresistibly attractive, and September marked as big a 'giveaway' as we can remember," explains Rushmore. Enticing deals on new cars inevitably affect the saleability and, therefore, prices of equivalent nearly-new models.
This situation has been made worse by the influx of cars that are being pre-registered by dealers as 'demonstrators' before being moved to the used car forecourt within a matter of months. "It is concerning to see '57-plated cars on sale in appreciable numbers, many being offered outside the franchised networks," says Rushmore.
Furthermore, with dealers preoccupied with finding buyers for their nearly-new vehicles, auction attendances and prices have suffered. "Franchised dealers have their hands full reducing their stock inventories of nearly-new cars, requiring some high-profile retail promotions. This means that during this period, many dealers are unlikely to be active buyers of cars in the trade."
However, it is not just the values of nearly-new cars that are suffering. The market has also had to absorb significant numbers of cars registered by fleet and contract hire companies following the introduction of the '54-plate in September 2004.
"The ready availability of stock at most ages will continue to affect values until at least mid-November," suggests Rushmore.
So, now is an excellent time to get yourselves down to the auctions, as I reported on Monday.
For more information visit EurotaxGlass's online at
www.glass.co.uk
Upcoming Auctions at BCA Blackbushe in October
Thursday 25th October 10.00am start
Light Commercials from Lloyds TSB, Dagenham Motors, Royal Mail, Lex, Vauxhall leasing, Fleet Direct, Peugeot, Northgate, Non Runners.
Friday 26th October 10.00am start
Fleet & Finance, LTSB Autolease, Lex, Bank of Scotland,
Motability
, Citroen UK, Masterlease, Hitachi Capital, Peugeot UK, General Section, Inchcape p/x, Charters p/x, Private Sure Sell.
Monday 29th October 10.30am start
Fleet Direct, Lex, Bank of Scotland, Inchcape Prestige, Porsche Retail p/x, Mercedes Benz Retail p/x,
TOP CAR
, Franchised Dealer p/x, Inchcape no reserve, Hartwells p/x, Pendragon p/x.
Wednesday 31st October 10.00am start
Leaseplan Live Online, Black Horse, Lex, Bank of Scotland, Jardine p/x, Inchcape p/x, Sytner p/x, Snows Group p/x, Trident Honda p/x.
As always the best way to look for a specific car coming up at a BCA auction or to pre-check a day's sale is to visit
www.auctionview.co.uk
If you are a BCA account holder this service also now gives composite price information (average auction price, CAP and Glass's) and now allows you to buy a selection of cars directly on-line.
Please Note BCA Now Charges All Private Buyers a £23.50 VCA New Keeper Transfer Fee. On behalf of the vendors, BCA is required to notify DVLA via the V5C of changes of ownership.
For sales at BCA Edinburgh, click here for full details:
www.british-car-auctions.co.uk/main.asp?page=60
For BCA online auctions go to
www.bca-online-auctions.co.uk
. Two types of sale: Live Online and Open Tender. These are only available to BCA MyBCA Loyalty Card holders.
For future police sales at West Oxfordshire Motor Auctions. Visit
www.woma.co.uk
, click on 'stocklist', then click on search, or use the faxback on 0906 3080 953 at 60p per minute. Sales are held on Tuesday and Thursday evenings from 5.30pm.
Brightwells HUGE WEEKLY 4x4 SALE takes place every Tuesday at Easter's Court on the A49 by-pass, Leominster, Herefordshire, start time 11.00am, phone: 01568 611325, website:
www.brightwells.com
Comments