Rolls-Royce shows off convertible in Qatar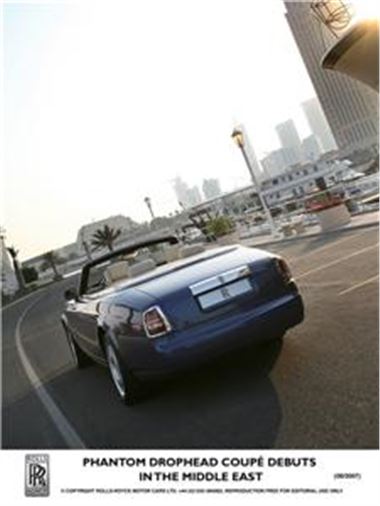 The details of a new Rolls-Royce convertible were revealed by the firm in Qatar this week.
Official importer for the automaker in the country Rolls-Royce Motor Cars Doha was on hand for the unveiling of the Phantom Drophead Coupe, which was developed on the south coast of England.
The origin of the vehicle comes through in the vehicle's design, the company added, as its stainless steel bonnet and teak decking is reminiscent of a yacht.
Motorists are already waiting for the model with baited breath, according to the firm's Middle East operations head Peter Schoppmann.
"We have seen exceptional customer interest in the Phantom Drophead Coupe around the world and are pleased to show the car for the first time in this region," he said.
The Goodwood factory where the car was developed features one of the largest living roofs in Europe.
More than ten thousand sedum plants are contained within the 22,500 sq m structure.
Comments