Mercedes rolls out C 63 AMG Estate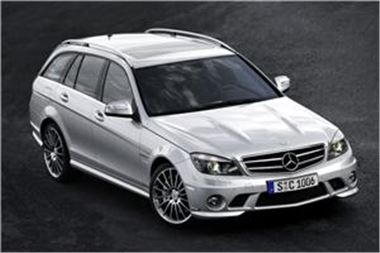 Drivers will soon be able get behind the wheel of the new C 63 AMG Estate model from Mercedes.
When they do, they will be able to experience that car's zero to 62 mph five-second acceleration, as well as the 155 mph top speed.
The car is powered by a 457 hp engine at 6,800 rpm, while maximum torque is 600 nm at 5,000 rpm.
Mercedes has commented that the model will also benefit from "optimum stopping power" because of its internally-ventilated and perforated disc brakes - a specification typical of the car.
"The design and appointments on the new C 63 AMG Estate are comfortably on a par with the sophisticated technology," the firm said.
The first C-Class models were introduced in 1993 to replace the 190 range.
In June of that year, the W202 C-Class sedan became the initial car in the line.
Comments