Mazda dealerships welcome CX-7 Sports Crossover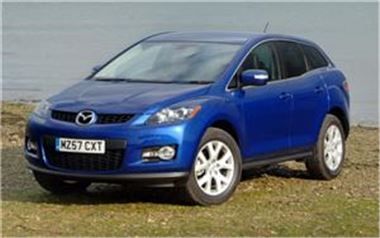 A whole new marketplace will be made available to Mazda when its dealerships welcome the CX-7 Sports Crossover this week.
According to the company, the vehicle marks the arrival of its Zoom-Zoom attitude to the SUV sector.
It also comes packed with features, including a premium Bose audio system with surround sound capabilities for those with an ear for good quality phonics.
The car contains a turbocharged 2.3-litre petrol engine, generating 260 bps and 380 newtons per metre of torque, available from £23,690.
Mark Cameron, Mazda UK's marketing director, commented on what it is that makes the vehicle special.
"Our new Mazda CX-7 is different from other SUV-type vehicles because it is more heavily oriented towards a sports car in its styling and driving dynamics, while offering an SUV-style commanding driving position and strong road presence," he said.
Mazda is affiliated with Ford Motor Company but was originally founded in January 1920.
Comments