Japan sees strong uptake of Nissan X-Trail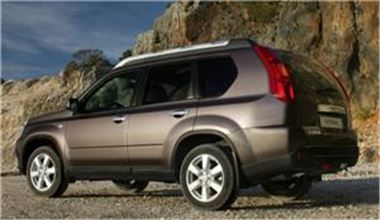 The X-Trail SUV from Nissan has surpassed sales expectations in Japan, a week after being made available.
Some 5,900 units have been snapped up by consumers in the country, ahead of the Japanese firm's initial estimate that it would shift 2,000 cars over the course of the month.
Those who have purchased an X-Trail will pick up a car the manufacturer has claimed has a spacious interior, enhanced utility and electronically-controlled four-wheel drive.
In addition, Japanese customers have been making their colour preferences known at Nissan dealerships, with diamond black, diamond silver and burning red options proving to be particularly popular.
"At the core of X-Trail's appeal to customers is a genuine SUV and the expected mix for the four-wheel drive versions is higher than 90 per cent," the company commented.
Nissan's original generation of the X-Trail was introduced by the manufacturer in 2001 - the firm's first foray into the crossover SUV market.
Comments