Latest NHS new car deals and discounts

If you work for the NHS then you may automatically qualify for a number of new car discounts. This list includes all of the deals and offers that we have been able to find so far. 
Remember, some of these offers can be extended to your immediate family, which means they can also save when they buy a new car, too.
1
Brayley Honda (East and South East England)
2
Desira Group (Norfolk and Suffolk)
3
Dick Lovett (South West England and Wales)
6
Glyn Hopkin (South East England)
NHS staff can save up to 29 per cent at over 50 dealerships on brands including Nissan, Fiat, Abarth, Alfra Romeo, Honda, Mitsubishi, Suzuki, Renault and Dacia.
Blue Light card holders can benefit from discounted cars, service plans, accessory packs and protection products with Honda vehicles at Henry's Cars.
NHS staff can get discounts on a range of car brands from Motorfinity with the Blue Light scheme. These include Abarth, Alfa Romeo, Audi, BMW, Citroen, Fiat, Ford, Hyundai, Jeep, Mazda, Mercedes-Benz, MG, MINI, Renault, SEAT, Skoda, Vauxhall and Volkswagen. There are also deals available for NHS staff on Suzuki, Honda and BMW motorcycles.
11
Sandicliffe (Midlands England)
There are bespoke NHS discounts redeemable at your nearest Sandicliffe Ford site. Sandcliffe Ford also offer two years' free car servicing for NHS staff, as well as £10 donated to your Trust with every car service and £50 donated to your Trust with every car order. 
Ask HJ
What's a sensible mileage to look for on a used car?
I'm looking at buying a used car within the next six months. I drive around 15,000 to 20,000 miles a year so ideally I need a lower mileage car, but budget means this probably isn't possible. What would you suggest would be a sensible mileage to look for on a used car? I'll have a budget of around £8000 - £10,000. Thanks.
Average mileage for a car is around 10,000 miles a year in the UK. Personally, I don't think you have anything to fear from higher mileage used cars, as long as the service history is good (with annual oil changes). Given your mileage and budget, I'd be looking at the Honda Civic 1.6 i-DTEC diesel. It's a comfortable and practical car. Real MPG drivers get 60+mpg from this engine: https://www.honestjohn.co.uk/realmpg/honda/civic-2012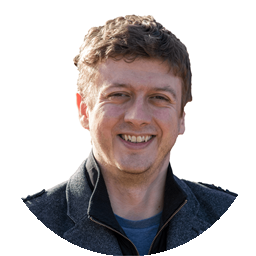 More Questions
Ask HJ
Need a reliable, used car for Under £6k - any suggestions?
I am replacing my old 1.2 petrol Vauxhall Corsa, as it has developed a problem with the engine. I would like a similar-sized car, that is cheap to run and reliable. I have up to £6k to spend. I would appreciate your advice.
Toyota Yaris 1.0-litre petrol or 1.5-litre petrol hybrid. Both will return 50+ mpg. The Yaris also has a very strong reputation for reliability. It came out with flying colours in our latest Satisfaction Index: https://www.honestjohn.co.uk/carbycar/toyota/yaris-and-yaris-hybrid-2011/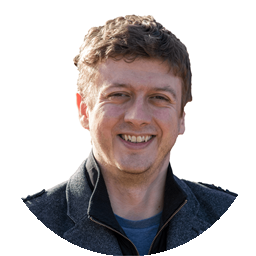 More Questions