How to reject a new or used car - Consumer Rights Act 2015
Buying a car should be an enjoyable and relatively easy experience, but what happens when something goes wrong? Here's how to reject a car and get a refund.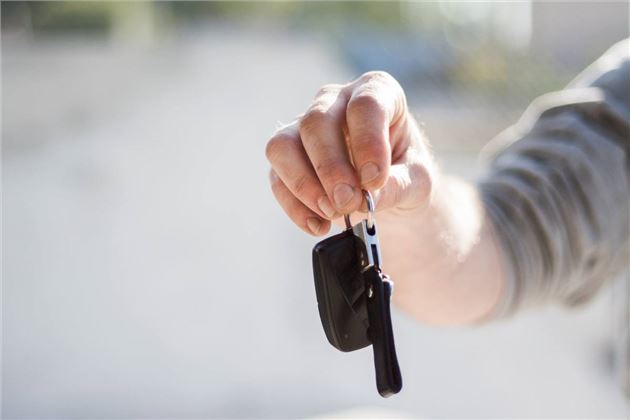 On what grounds can I reject a car?
If there's something wrong with your car, you might have a legal right to have the vehicle repaired or get your money back.
This includes if it isn't of satisfactory quality, isn't fit for purpose or doesn't match the description you were given - including an advertisement of the vehicle - if you bought it from a trader. For this reason, make sure you keep a copy of the advert as it'll be taken down once you buy the vehicle.
Cosmetic issues or minor faults aren't valid reasons to reject a vehicle. These sorts of issues should be dealt with under warranty, if you have one.
You can't successfully reject a car for a trivial reason such as a little scratch or finding out you don't like something about the car. Unless, for instance, you bought it for a specific purpose. So if you bought a car to tow a caravan and then you find out it cannot, for example.
How do I reject car?
Step 1
If you find you have purchased a vehicle that was faulty when it was bought, or if it is not as was advertised, then the best course of action is to contact the dealer or individual who sold you the car. If it was described as 'like new' and isn't, for example, that's a breach of your rights.
If you discover a fault with a car you've just bought, don't immediately reject it. The fault may be relatively easy to fix. You'll save time and hassle getting it repaired, rather than trying to reject it. The dealer may also not agree that the vehicle should be rejected.
The dealer doesn't owe you an immediate refund, they'll probably want to conduct their own assessment of the vehicle to see if you are owed your money back. Be aware of the timescales though.
Step 2
Escalate the issue as high as you can in hopes that it gets resolved so you can avoid any legal action. Legal action is costly, time-consuming and stressful with no guarantee you'll win.
Write to both the dealer principal and send your letter by Post Office Special Delivery so you get receipts for them and your letters become 'matters of record' - which can't be denied. 
Step 3
If the dealer refuses the rejection or doesn't respond, get in touch with Trading Standards. Keep a record of your conversations and correspondence and get all verbal agreements confirmed in writing - including when you can expect the car to be ready if you're asking for a repair, and whether they'll offer you a courtesy car in the meantime.
If you are entitled to a refund, it must be given within 14 days of the trader agreeing that you are owed your money back.
You don't have to accept a second repair if something goes wrong and you'd rather not keep the car. You can ask for your money back if the repair hasn't solved the problem. You're likely to only get some of your money back depending on how much you've used the car. Alternatively, if you still want the car, you can ask for a discount.

Search cars for sale UK >
What about private vehicle sales?
When buying privately (from an individual rather than a business), you have far fewer rights. You only have rights if the car isn't as it was described under the Misrepresentation Act 1967.
The car should be true to the advert and what you were told by the person you bought it from. You won't be entitled to anything just because the car is faulty or because the seller failed to mention something in the advert.
However, the seller must accurately describe the car, such as the number of previous owners. They must also not misrepresent it, for example not disclosing that it has been involved in an accident or providing a false service history.
The car must be roadworthy, too. It's a criminal offence to sell an unroadworthy car and an MoT certificate from a test several months ago is no guarantee that the car is roadworthy today.
If the individual refuses to accept your rejection, you will need to take legal action to reject the vehicle or try alternative dispute resolution. However, legal action is expensive and there's no guarantee that you will win.
If the vehicle isn't 'as described', you can either ask for the difference in value between what you paid and what the car is really worth or ask for the cost of making changes to the car so it matches the description.
The statute of limitations means you have rights for six years after buying the car (five years if you bought the car in Scotland), but it'll be harder to prove how it was described as time goes on. Make a note of any evidence you have - for example, an advert or an email.
Keep a record of your conversations and correspondence, and get all verbal agreements in writing. If you're still not getting anywhere, your last resort is to take your case to a small claims court.
What is the Motor Ombudsman and should I use it?
The Motor Ombudsman is designed to help consumers if things go wrong when buying or servicing a vehicle. It's essentially a mediation service to help consumers and businesses find resolutions to disputes.
However, despite having the word 'ombudsman' in the title, it is not backed by the Government in anyway. It is also funded by fees paid for by its accredited businesses which are made up of vehicle manufacturers, vehicle warranty product providers, independent garages and franchised dealers. In other words the very people you as a consumer are trying to get a refund from.
It has Codes of Practice, which cover transparent wording of adverts and pricing, clear and transparent invoicing and the sale of a used car which is supported by a vehicle provenance check to ensure that it has not been stolen, written-off and is free of any outstanding finance payments.
It also highlights that retailers should provide test drives, avoid high-pressure selling techniques, supply accurate advice on warranty and finance products, and deliver a vehicle with a full handover, complete with all historic documentation, the entire service history and a valid MoT certificate.
In our experience, the Motor Ombudsman is ineffective and best avoided. You will get a better service and more comprehensive advice from Citizens Advice. You can look up the Motor Ombudsman on TrustPilot to see what other people think...
Your rights in the first 30 days: The short-term right to reject
The 2015 Consumer Rights Act covers the purchase of goods, digital content and services - including new and used cars - from official dealers.
It doesn't apply to private sales. It outlines the fact that vehicles must be of satisfactory quality, fit for purpose and as described. For cars purchased before 1 October 2015, the Sale of Goods Act still applies.
This Act gives you the statutory right to reject a new or used car (or anything else) within 30 days of purchase if your rights have been breached. This is called the short term 'right to reject'.
It covers faults that were present - or developing - when you bought it, or it was received in a condition that does not match what you were told. But it'll be up to you to prove that's the case. After 30 days you lose the short-term right to reject.
Your rights are against the supplier - which is the dealer (and the finance company jointly if you bought it on finance) - not the manufacturer.
Your rights: After 30 days
If a fault comes to light between 30 days and six months of buying a vehicle, you're entitled to a repair, replacement or refund.
It's assumed in law that the fault was present at the time of purchase unless the seller can prove otherwise.
Unless you've agreed otherwise, the seller (dealer) has only one opportunity to repair (or replace) the faulty vehicle after which, if they fail to repair it, you're entitled to a refund. But the seller may make a 'reasonable' adjustment to the amount refunded by taking into account the use that you've had of the vehicle.
For example, if you successfully reject a car for a refund, the dealer may take off the cost you'd have paid if you rented a similar vehicle. So, if you had a car for three months, and the typical monthly rental cost of that car is £200 - they could rightfully take £600 off the refund you receive. 
Your rights: After six months...
The burden is on you to prove that the vehicle was faulty at the time of purchase if you want to pursue a claim for repair or replacement.
But you have legal rights for up to six years (five years if you bought the car in Scotland) after buying - these Acts are known as The Limitation Act 1980 and The Prescription and Limitation Act (Scotland).
This typically occurs, say, if you're having work done on the car and it's discovered that damage was hidden - meaning the real condition of the car was concealed (mis-selling).
The longer you've had the car, the harder it'll be to prove that the problem was there when the trader sold it.
What about the Small Claims Court?
The first bit of advice is to try to settle the matter without going to court. Once a dealer knows you know your legal rights, they're more likely to settle - as long as you are being reasonable.
Court is a last resort but for many frustrated consumers it's often the only way to get anything to happen. If the dealer and finance company refuse to accept your rejection of the car, you can't continue to use it while taking County Court action against them and that could mean your car sitting on your driveway unused for months on end.
The limit for claims in the Small Claims Track of the County Court was raised from £5000 to £10,000 in 2013, making this service much more useful in disputes over purchases of cars.
Be aware that you have to pay to make a claim at Small Claims which is based on the amount you're claiming, plus interest. So for example, if you're claiming for between £5000 to £10,000, the fee is £455.
What if I've part exchanged a car?
If you part-exchanged your old car for the new one, you will not get it back. Instead, you'll be entitled to the price of the part-exchanged car. The dealer can't charge for usage, wear and tear, collection of the vehicle or anything else.
After the 30 days, if you part-exchanged your old car, you'll get a cash value for the new car. In this instance, the dealer is able to claim a reduction in the value of the vehicle for factors like mileage covered.
1
Can I reject a car on finance?
If the car is on finance you can take the matter up with the finance company. Even if you only paid part of the cost on finance (as little as £1 on a credit card for a car costing more than £100), Section 75 of the 1974 Consumer Credit Act gives you rights against the finance company.
2
What if I think I've been mis-sold a car?
As an example, if you explain to a dealer that you only do short trips and have a low annual mileage, but they sell you a diesel car, this could be classed as mis-selling.
Diesel vehicles are not suitable for short trips, they need to be driven around 15,000 miles a year for the DPF to actively regenerate. If not, it can lead to expensive repairs.
Unfortunately, unless you have written evidence then you have no case for a refund. Emailing the dealer to outline what you need/want from the vehicle will ensure you have proof of mis-selling if an issue arises.
3
My new car is not what I ordered?
Sometimes it's as small as a different navigation being fitted or an owner needs a tow bar and the car can't be fitted with one. Other times it's big changes such as a different engine or the wrong colour paintwork.
If you specifically order something and don't get it, then you simply refuse to accept the car. But if the manufacturer changed the specification, the dealer has no control over that and he may try to push you to accept the car.
4
I didn't see the vehicle before buying?
This most commonly occurs when you buy a vehicle online or over the phone. But buying online doesn't impede your consumer rights. If you buy the car remotely and have it delivered to your door, you may get extra peace of mind from the Consumer Contracts (Information, Cancellation and Additional Charges) Regulations 2013 - commonly known as the 'Distance Selling Regulations'.
The dealer or trader should make it clear in writing if the sale falls under the Distance Selling Regulations - we'd always recommend checking this before you agree to the sale.
If you've placed a deposit on a new or used car - online or over the phone - the Distance Selling Regulations will give you the right to cancel the order within 14 days and receive a full refund of your deposit.
You get a 14-day 'cooling-off period' when you buy something you haven't seen in person (unless it's bespoke). The cooling-off period starts the day after you receive your order, and there doesn't need to be anything wrong with the item for you to get a refund. But this doesn't apply to a private seller, only a business - like a dealer.
The seller has to pay you the refund within 14 days from when they receive the item.
However, the Distance Selling Regulations do not apply if you visit the dealer's forecourt to collect the car, pay the deposit or sign any forms or documentation. The law also gives some dealers the right to make a single one-off remote sale, without the Distance Selling Regulations coming into force. But they must tell you this in advance of the sale.
5
I've just changed my mind
If you've changed your mind about the car and there's nothing wrong with it, you don't have an automatic right to get your money back.
But you get a 14-day 'cooling-off period' when you buy something you haven't seen in person (unless it's bespoke). The cooling-off period starts the day after you receive your order, and there doesn't need to be anything wrong with the item for you to get a refund. But this doesn't apply to a private seller, only a business - like a dealer.
6
Protection from Unfair Trading Regulations
Dealers must comply with the Consumer Protection from Unfair Trading Regulations (2008), which prohibits them from engaging in unfair business practices like giving false information and giving insufficient information (for example, not disclosing the results of checks carried out or failing to draw your attention to the key elements of any warranty).
It also prevents them from acting aggressively, like using high pressure selling techniques. 31 specific practices are banned outright including: falsely claiming to be approved, endorsed or authorised by a public or private body, and falsely stating that a vehicle will only be available for a very limited time in order to elicit an faster decision to buy.
Your rights when buying a used car at a live auction
You have very little legal protection at a vehicle auction so check the specific terms and conditions of before bidding. If your rights under the Sale of Goods Act are excluded then you're buying 'sold as seen' and should check the car over thoroughly before bidding.
Generally, the auctioneer won't be held liable if the seller doesn't have the right to sell the car in the first place – if it is stolen, for example. Any comeback you may have will be against the seller himself, if you can find him.
Some auctions offer guarantees as extras, but check the wording on any documents carefully. There may be a 'cooling off period' too, but it's likely to be very short.
What if the dealer still won't accept a rejection?
If you get a County Court ruling in your favour and the dealer ignores it, you can apply for a High Court Sheriff's Enforcement Order (costing £70) which empowers the Sheriffs to seize the debtor's assets to the value of the claim, plus all your and their costs.
Sometimes the debtor will attempt to apply to the Court for a 'Stay of Execution' but such applications usually fail. The culture of these people is to only ever pay when they absolutely have no other choice, and in most cases when the Sheriffs arrive they pay up.
Ask HJ
What can I do if a dealer refuses my request for a full refund?
I bought a 2019 Nissan X-Trail in Feb 2020. The engine management light comes on at random. Two Nissan dealers did work on it but can't find the fault. I asked the selling garage for a full refund but it was refused. What can I do?
Rejecting a car for a full refund should be a last resort, and you've moved out of the right to reject period - which is six months from the date you bought the vehicle. Rejecting a car is a time-consuming, stressful, expensive process - and the dealer is unlikely to want to do this so stay civil with them if you can. We would suggest chatting some more with the dealer about what the problem is and how it can be fixed, as well as discussing some form of goodwill gesture to make up for the hassle. If you've already done this and they're unwilling to give you your money back or figure out what's wrong with the car, then move onto the next steps. You've already attempted to get it fixed, but I would let them try again. If they won't, or they do and still can't fix it, it'll make a stronger case in the long run if you do go via a legal route to get your money back. Secondly, if you'd be happy with a different car, consider asking for a replacement model. It'll save the dealer money and it'll save you time looking for a new model. Onto the rejection, if the dealer refuses to accept your rejection of the car, contact the manufacturer's customer services department for further support. It's worth sending a copy of your original rejection letter to the manufacturer's head office, too. If you're still getting nowhere, then consider contacting the Motor Ombudsman or the Financial Ombudsman. You could also contact Trading Standards if you feel that the dealer has breached the Consumer Rights Act. An engineer's inspection can also be useful, but you'd have to pay for that yourself. The final route should be court because it's very costly and there's no guarantee you will win even with a solicitor. But if all else fails, that's the option you're left with.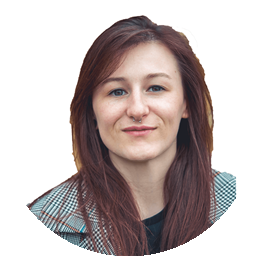 Answered by
Georgia Petrie
More Questions
Save 12% on GAP Insurance
Use HJ21 to save on an ALA policy
See offer