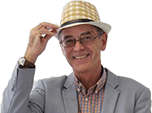 Comment: Geneva 2015 - the most upsetting motor show ever?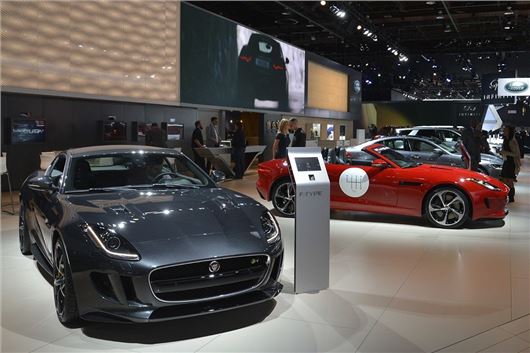 Published 23 February 2015
If there's one thing that unites car people, it's getting upset about things. It's indicative of a subject matter that invokes passion, that elicits firmly held beliefs on issues that are, often, subjective.
Car X looks/handles/sounds/goes better/is more comfortable than car Y. A spare wheel is essential/redundant. That car company cannot possibly make that sort of car.  
At motor shows, that last statement can take centre stage. So when that car company does unveil that car, all hell breaks loose. Or people start getting angry on the internet. Same thing.
That in mind, let's talk about five cars due to make their debuts at the 2015 Geneva Motor Show:
5. Citroen DS 5
All the above are bonded by, to a lesser or greater extent, a sense of automotive indignation. A sense that these cars shouldn't really exist. Whether you agree or not, you'll probably already have in your mind why that would be. Let's recap anyway…
Citroen has just announced a facelift for the DS 5 executive car, most notably promising to make it ride better, with a simpler cabin. The outgoing car has more buttons than audition day at the world's most extravagant production of Cinderella. The notable word in this paragraph is 'executive'.
Across the rue de la automobile, Renault has decided to have another crack at the Qashqai market with the Kadjar – a car that technically replaces the Koleos, the SUV equivalent of an especially inactive hippo, and so unloved that Renault stopped selling it at about the halfway point of the lifespan it could have expected.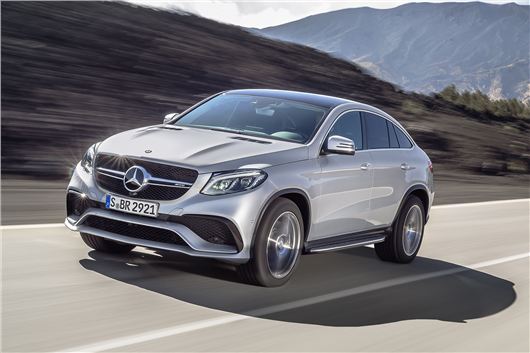 Monstrosity? 
But those two are just the warm up acts in our theatre of rage. The Mercedes-AMG GLE 63 is a 585PS slanty-backed SUV that drinks 98RON at a rate of one gallon every 23 miles. At best. The boss of AMG, Tobias Moers, claims it "will inspire SUV fans focused on dynamics." That might be difficult given that all those people are in Burger King, being inspired by fast food fans focused on working on their abs.
Then there's BMW which, not content with using the X6 M to poke those who think BMWs must be rear-wheel drive and sporty, has now begun to shock them with a seven-seat people carrier. If it could, it would spin the sand in their faces while going sideways on a beach, except that the 2 Series is… front-wheel drive. That's right. A front-wheel drive BMW. Scandalous.
And so we move to Jaguar. At present the darling of not just the car industry, but even the business section of the BBC website, so exponential and British-based is its current growth. That's a good thing, clearly, except now Jaguar has gone postal with power and is making an SUV. Jaguar does not make 4x4s. Jaguar makes sports cars and luxury saloons. And if you disagree, I'll make that point again USING CAPITAL LETTERS in the comments section then call you an offensive name.
So between those five cars, Geneva 2015 is a right pot-stirring little motor show, yes?
Well, yes, if that's how you feel. And of course there's nothing wrong with feeling that way – it's part of what makes the industry we love great. Interpretation and personal ownership of heritage.
But, like all the best exaggerated debates, we come to an opposing and nobler view, surmised thus:
5. Citroen's always gone against the grain, so there.
4. Renault sold more Capturs in the UK in 2014 than Porsche and Mitsubishi sold cars altogether, so it has every right to feel that another crack at a bigger SUV will be successful.
3. Plenty of rich folk want very big, very fast cars and have no interest in heritage or driving dynamics, and rich folk keep companies like AMG afloat for the entertainment of the rest of us.
2. People who need a seven-seat MPV are likely to love the thought of a BMW one, and would probably prefer it to have more rear seat space than a rear-wheel drivetrain and the ability to power oversteer.
1. And Jaguar…well, look at Porsche. No, look at BMW-era MINI.
The car buying public don't give a monkeys about history. And their money keeps the industry breaking the rules. Geneva 2015 is looking pretty exciting from here.
Comments
Author

Mark Nichol
Latest