Geneva Motor Show 2013: The A-Z of all the cars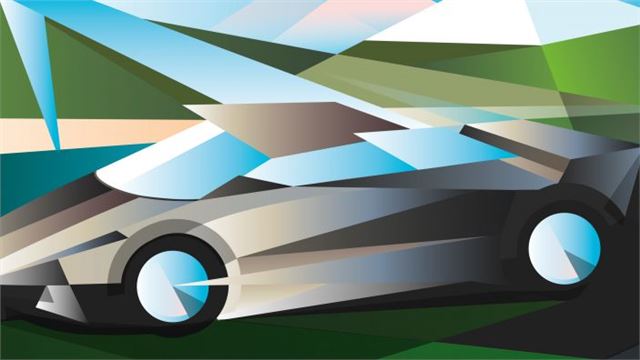 Here is our full run-down of the key new cars and concepts that were unveiled at the 2013 Geneva Motor Show in Switzerland.
Alfa Romeo
4C - Production ready version of the concept first show at Geneva 2011. Features lightweight materials and a 1750cc four-cylinder engine. 
Audi
S3 Sportback - 300PS version of the A3 Sportback, featuring quattro all-wheel drive. Features sportier styling and cabin details. 
A3 E-Tron - A plug-in hybrid A3, promising 188mph and 35g/km CO2 emissions. Not officially set for production, but don't write that possibility off completely. 
RS Q3 - The first RS Q model is fitted with a five-cylinder turbocharged engine with 310PS. The styling is beefier and there's full-time quattro all-wheel drive. 
Bentley 
Flying Spur - New four-door saloon, which is unmistakeably a Bentley. It's fitted with a 625PS W12 engine and is as luxurious as you'd expect. 
BMW
3 Series GT - Like the 5 Series GT, it offers a little more space and a larger, more practical load area. Offers BMW buyers an alternative to cars like the Audi A5 Sportback. 
Chevrolet
Spark EV - Electric version of the Spark city car. Confirmed for some European markets, but UK not among them. Can be fast charged in 20 minutes. 
Captiva - Minor refresh of the SUV model, with tweaked lights and a few upgrades to the cabin, including dual-zone air conditioning. 
Citroen
Technospace - It's called Technospace but really it's the next generation C4 Picasso, due in late 2013. It wears bold styling and 'DS' styling cues to liken it to the popular DS3 hatchback. 
C3 - A facelift, rather than an all-new model, the new C3 gets light styling tweaks inside and out, along with cleaner three-cylinder petrol engines. 
Honda
Civic Tourer - The production version of this will arrive in 2014. It's a strong rival for the Ford Focus Estate and Toyota Auris Tourer, and comes with the same engines as the Civic hatch. 
Infiniti
Q50 - This new saloon could be what Infiniti needs to sell more cars in the UKm thanks to a powertrain developed in Europe for European tastes. It heralds in a new naming system - Q for saloons and QX for SUVs.
Kia
Cee'd GT - Kia's first foray into the world of performance cars, the Cee'd GT features a sporty body kit and a more powerful engine with more than 200PS. Will be offered in three- and five-door forms.
Land Rover
Nine-speed automatic - The first nine-speed gearbox to be fitted to a passenger car should keep emissions down and improve high speed refinement. 
Electric Defender - A battery powered concept version of the Defender. It's called a concept but it could enter productuion in the coming years. 
McLaren
P1 - Hypercar which will cost just shy of £1,000,000 and has a power output of 917PS. It's really the true successor to the legendary McLaren F1. 
Mercedes-Benz
A45 AMG - Hot version of the A-Class hatchback will have the most powerful series production four-cylinder engine in the world, with 360PS and 450Nm of torque. 
Mitsubishi
GR-HEV - Diesel-hybrid pick up truck concept, which promises sub 150g/km emissions despite its weight. Nor confirmed for production. 
CA-MiEV - Developed following feedback on the little i-MiEV electric city car, this new EV should have better range and should charge faster. 
Nissan 
Note - New Sunderland built hatchback will feature more technology than the outgoing model, including plenty of safety equipment. 
Peugeot
2008 - Based on the 208 hatchback, this small crossover SUV will be sold in the UK from late summer. Most of the underpinnings are carried over from the hatchback including the front-wheel drive layout. 
PSA 
Hybrid Air - New Peugeot/Citroen techonolgy combines compressed air with a petrol engine, making for a potential 97.4mpg.
Qoros
3 Sedan - Chinese firm's first foray into the European market, due in late 2013. Powered by a 1.6-litre petrol engine, it features a high-tech cabin. 
Renault
Captur - Based on the same platform as the popular Nissan Juke, the Captur is an important model for Renault following a big reduction in the number of models the French brand imports to the UK. 
Scenic XMOD - This chunkier version of the Scenic will be the only version Renault sells in the UK when it arrives in showrooms. It sports off-road styling cues, but will be a front-wheel drive model. 
Rolls-Royce
Wraith - A new coupe model, which is set to be the most dynamic and powerful in the maque's history. Likely a competitor for the Bentley Continental GT. 
SEAT
Leon SC - A three door version of the new Leon, it isn't massively different in terms of styling, but that's no bad thing. It's slightly shorter and has a shorter wheelbase. 
Skoda 
Octavia Estate - Neatly styled, more practical version of the Octavia. Extra points for not calling it ST or, Sports Tourer. 
SsangYong
SIV-1 - A concept car built to preview SsangYong's future design direction, this small SUV is about the size of a Land Rover Freelander. 
Subaru
Forester  - This is the fourth generation of Forester, and it continues with the rugged, capable approach used previously. An important model for Subaru after it dropped the Impreza. 
Viziv - Subaru is putting more effort into its SUV and crossover models and so it's showing this concept, a design study which previews the future styling of Subaru models. 
Suzuki
S-Cross - Bolder and more purposeful than the SX4 it replaces, it's not massively different in style from the concept car Suzuki showed at motor shows last year. 
Toyota
Auris Touring Sports - Forget the fancy name, this is an estate. And so it gets all the estate practicality perks, like a spacious load area and a low load-floor. 
FT-86 Open - Open-topped version of the GT86 sports car. Billed as a concept, but there's a high chance it'll go into production. 
Vauxhall
1.6 CDTi engine - This important new powerplant will replace the 1.7-litre engine currently fitted in cars like the Astra and Zafira. It promises to be smoother, quieter and more efficient. 
Volkswagen
Cross-Up! - Chunkier, mini-crossover style version of the Up city car. Confirmed for European production, but the UK is still under consideration. 
Golf GTI - The legendary hot hatch returns, this time with 220PS and 350Nm of torque, or an extra 10PS and a limited slip diff if you specify the 'Performance' version. 
Golf GTD - Hot diesel version of the Golf, offered in three- or five-door forms. 0-62mph in 7.5 seconds with economy of 67.3mpg. 
XL1 - Production ready version of Volkswagen's sleek, hyper-economical two seater. Volkswagen says it will be capable of 313mpg. 
E-Co-Motion - Electric van concept with cleverly packaged interior, offering 800kg payload rating anf 4.6m3 load area. 

Comments