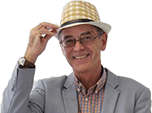 We'll be providing live coverage of the Geneva Motor Show during press day (Tuesday 1 March 2011). Sign-up for a reminder e-mail and on the day we'll keep you updated with as-it-happens announcements, pictures and videos.
There'll also be the chance to ask questions (and we'll do our best to answer...)
Click here for a full A-Z of what's due to star at the Geneva Motor Show.
Full coverage of the Geneva Motor Show 2011