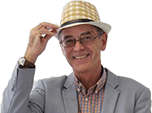 Geneva Motor Show 2011 A-Z Preview
A full run-down of the key new cars you can expect to see at the 81st Geneva Motor Show in Switzerland, which runs from 3-13 March 2011.
On press day (1 March 2011), we'll be covering the show live with details of the announcements as they happen, plus pictures and videos. To sign-up for a reminder to let you know when the event is about to start, click here.
AC
MkVI is described as 'new' but continues the class AC shape and is powered by a Corvette V8 engine.
Aston Martin
Virage sits between the DB9 and DBS in the Aston line-up and has a V12-engine with 490bhp.
BMW
ConnectedDrive Roadster Concept points to the technology in future BMWs.
ActiveE is based on the 1 Series Coupe, the ActiveE electric vehicle is BMW Group's second electric test vehicle after the MINI E and will be trialled across the world including the UK.
Chevrolet
Cruze hatchback will finally be shown in production form.
Ferrari
FF is Ferrari's first-ever four-wheel drive coupe
Honda
Jazz electric has 100 mile range in city driving between charges and will go on sale in Japan and the US in 2012.
Hyundai
Veloster has been confirmed to go on sale in the UK by the end of 2011.

i40 Tourer is the new executive model set to replace the dated Sonata.
Infiniti
Etherea is a sleek concept that hints at a future entry-level Infiniti hatchback.
Jaguar
XKR-S is the ultimate XKR and is fitted with a supercharged V8 engine and gets uprated suspension.
Kia
Picanto will be shown for the first time and goes on sale later in 2011.
Rio is all-new too and is Kia's new Fiesta-size hatch.
Land Rover
Range Rover Autobiograpy is the firm's ultimate model.
Lexus
LFA Nürburgring gets its world debut.
Maserati
GranCabrio Sport is designed to give the GranCabrio a 'harder edge' with a firmer suspension set-up.
Mercedes-Benz
C-Class Coupe is the replacement for the short-lived CLC.
MINI
Rocketman concept hints at what a future smaller MINI could look like
Nissan
ESFLOW is an electrically-powered two-seat sports car concept.
Micra DIG-S is powered by a supercharged 1.2-litre petrol engine and emits 95g/km of CO2.
Peugeot
308 range gets a mid-life facelift
Renault
Captur is Renault's answer to the Nissan Juke
Rinspeed
BamBoo beach buggy / golf cart concept
Saab
9-5 Sportwagon has its first public outing at the Geneva show
Smart
Forspeed concept is an electrically-powered open-top two-seater with a range of 84 miles.
Suzuki
Swift Sport will be shown in S-CONCEPT form.
Splash is revised and will be available with a new 1.2-litre engine.
Toyota
EV prototype is an iQ-based electric vehicle with a 65-mile range.
Vauxhall
Zafira Tourer concept is a strong hint at what the new Zafira MPV will look like.
Ampera extended range electric vehicle will go on sale in the UK at the beginning of 2012.
Volkswagen
Golf Cabriolet is fitted with an electrically folding soft top and will be a cheaper choice than the Eos.
Tiguan gets a new look that brings it into line with the rest of the VW range
Volvo
V60 Plug-In Hybrid is a production-ready model that emits just 50g/km of CO2 and could be on sale by 2012.
Full coverage of the Geneva Motor Show 2011