Frankfurt Motor Show 2013 A-Z of Cars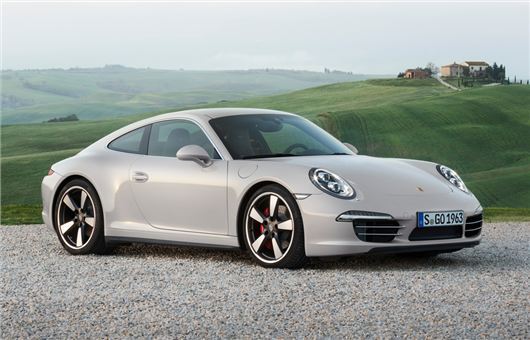 Aston Martin
Aston Martin CC100 Speedster Concept

To celebrate its 100th anniversary, Aston has built this Le Mans inspired V12-powered concept car. It's a one off, although a collector is said to have paid £500k for a second one.
Audi 
| | |
| --- | --- |
| | Audi surprised everyone with the Nanuk quattro concept, a diesel powered coupe with 550PS, 1000Nm and a promised maximum speed of 189mph. |
Audi Sport quattro - conceptual successor to the quattro has 700PS hybrid powertrain
Audi A3 Cabriolet - new version of the small cabriolet retains folding fabric roof
Audi A8 facelift - luxury saloon gets improvements in power and fuel economy
Bentley
New Bentley model gets a power hike and revised suspension to give a more involving drive, along with bespoke 'S' styling details. Both Coupe and Convertible models will be available.

 
BMW
| | |
| --- | --- |
| | The production version of the BMW i3 is on sale now priced from £25,860, with the first of BMW's i range of electric and range extender cars reaching UK dealers in November. |
BMW i8 - production ready version of i8 does 0-62mph in 4.4 seconds
BMW Active Tourer concept - previews what the new 1 Series GT will look like
BMW X5 eDrive concept - hybrid model can average a claimed 74mpg
Chevrolet

| | |
| --- | --- |
| | It was a quiet show for Chevrolet. It's not got much new aside from a special edition Spark that comes with some stickers on the front wings. |
Chevrolet Camaro - updated Camara gets new styling touches and new infotainment
Dacia
| | |
| --- | --- |
| | The Dacia Duster may be new to the UK but it's been on sale in Europe for several years now which explains this facelift. It will be for left hand drive cars first followed by the UK in 2016. |
Ferrari
| | |
| --- | --- |
| | This higher powered version of the 458 has a 605PS V8 engine and features new styling details and  stripes, as well as new electronic gadgetry.  |
Ford
| | |
| --- | --- |
| | The new S-MAX people carrier is due to be launched in 2015 and Ford has unveiled this concept which shows what the production version will look like. |
Ford Mondeo Vignale - top of the range Mondeo aims to attract buyers of premium makes
Honda
| | |
| --- | --- |
| | We saw the Civic Tourer concept at the Geneva motor show earlier this year and now Honda has unveiled the production version of the estate.  |
Hyundai
| | |
| --- | --- |
| | Hyundai says it has improved quality and refinement with the new i10 and it also gets a much improved, less boxy look. Prices are expected to go up but so will standard equipment. |
Infiniti
| | |
| --- | --- |
| | Infiniti isn't well known in the UK but the luxury brand from Nissan is hoping a new premium hatch, due in 2015, will help attract new people. |
Jaguar
Jaguar C-X17 Concept


Jaguar is launching its first 4x4 which is bigger than the Evoque and will rival the likes of the Audi Q5. Its chassis will be used for the new small Jaguar saloon.
Kia
| | |
| --- | --- |
| | The new generation Kia Soul may have a similar upright look but it's based on an all-new platform and has a stiffer bodyshell promising improvement in refinement and handling. |
Kia Niro concept - funky small crossover concept could eventually become production
Lamborghini
Lamborghini Gallardo Squadra Corse


The Squadra Corse has been developed directly from the racing version and is powered by a 570PS version of the V10, promising to provide a genuine racing car experience on road.
Land Rover
Discovery facelift - revised model gets improved fuel economy and new safety kit
Lexus
| | |
| --- | --- |
| | This radically styled concept SUV features angular styling details, but the chances of it making production with such outrageous looks are slim.  |
Maserati
Maserati Quattroporte Ermenegildo Zegna

Expected to go into limited production in 2014, this special edition Quattroporte is being hailed as one of the most luxurious cars ever to emerge from Maserati. 
Mazda
| | |
| --- | --- |
| | The all-new version of Mazda's answer to the Ford Focus and the Volkswagen Golf features the Japanese maker's latest fuel economy tech. |
Mercedes-Benz
| | |
| --- | --- |
| | Despite the popularity of the BMW X1 and Audi Q3, Mercedes-Benz hasn't had a compact SUV. So the GLA - based on the A-Class - is coming late to the party. |
Mercedes-Benz S63 AMG - new S-Class AMG gets a 5.5-litre V8 producing 585PS
Mercedes-Benz S500 Plug-in Hybrid - economical luxury car promises 94.2mpg
Mercedes-Benz S-Class Coupe - replacement for the CL-Class is due next year
MINI
| | |
| --- | --- |
| | While everyone was expecting the new MINI hatchback to be shown at Frankfurt, instead MINI is debuting a trio of camper-related concepts including a one person Clubvan Camper. |
Nissan
| | |
| --- | --- |
| | Inspired by the Murano, the long overdue new X-Trail loses the boxy shape of before and is now also bigger. It will go on sale in the UK in late 2014. |
Peugeot
| | |
| --- | --- |
| | The new 308 follows the style of the recently launched 2008 with Peugeot promising big quality improvements over the current model. |
Porsche
| | |
| --- | --- |
| | To celebrate 50 years of the famous 911, Porsche is launching a special edition model of which only 1963 will be built with a price tag of £92k in the UK. |
Porsche 918 Spyder - V8 hybrid supercar is to cost more than £600,000
Renault
| | |
| --- | --- |
| | The Megane range is getting facelifted for 2014 with a new front end echoing the look of the latest Clio. Revised models will go on sale here in Spring 2014. |
Rolls Royce
| | |
| --- | --- |
| | The Celestial is a one-off long-wheelbase version built to celebrate 10 years of Phantom production, and comes with special paint scheme and interior theme. |
SEAT
| | |
| --- | --- |
| | SEAT took the wraps off the Leon ST. It's the first time it has ever produced an estate version of the model. The ST will go on sale in January 2014, priced from £16,999. |
Skoda
| | |
| --- | --- |
| | The Rapid range is already expanding with this good looking estate version - or Spaceback as Skoda calls it. It's set to go on sale here at the end of 2013. |
Yeti facelift - the popular Yeti gets a new look bringing it into line with the Octavia
Smart 
| | |
| --- | --- |
| | The FourJoy is the first new design from the brand for years and shows what the next generation of Smart models will look like, starting with a new ForFour due in late 2014. |
Subaru
| | |
| --- | --- |
| | The Impreza WRX - or now just the WRX as it's known - is on its way back and the good news is the return to a proper four-door saloon, albeit it with a very low coupe-like look. |
Suzuki
| | |
| --- | --- |
| | The iV-4 Concept shows what Suzuki's new small SUV, due to be launched in 2015, will look like. We can also expect to see the same styling on the Grand Vitara replacement. |
Toyota
| | |
| --- | --- |
| | Developed by Toyota Motorsport, the Hybrid-R Concept is powered by a 1.6-litre engine with two electric motors giving it all-wheel drive capability. |
Vauxhall
| | |
| --- | --- |
| | The Monza name hasn't been seen since the mid 1980s and it's unlikely this bold concept will become a production reality but it does point to an exciting new look for Vauxhall. |
Vauxhall Insignia facelift - revised model gets cleaner engines and arrives in October
Vauxhall Cascada 1.6 turbo - 200PS version of 1.6-litre SIDI engine gets more torque
Vauxhall Insignia VXR facelift - minor exterior changes for the 325PS VXR
Vauxhall Insignia Country Tourer - 4x4 version of the Insignia gets raised suspension
Volkswagen
| | |
| --- | --- |
| | The Sportsvan will be the next generation Golf Plus in the UK although it will have a new - yet to be announced name. It's bigger and more spacious than the model it replaces. |
Volkswagen e-Up and e-Golf - electric versions offer range of 100 and 120 miles
Volkswagen Caddy BlueMotion - economical version of Caddy average 62.8mpg
Volkswagen Golf R - high performance version of the new Golf has 300PS
Volkswagen e-load Up - electric version of the Up is turned into a small van
Volvo
| | |
| --- | --- |
| | Inspired by the classic P1800, Volvo's Coupe Concept won't be a production car but does show what the new generation of Volvo cars, starting with the XC90, will look like. |
Comments
Author

David Ross
Latest