Poor car maintenance regimes cost businesses dear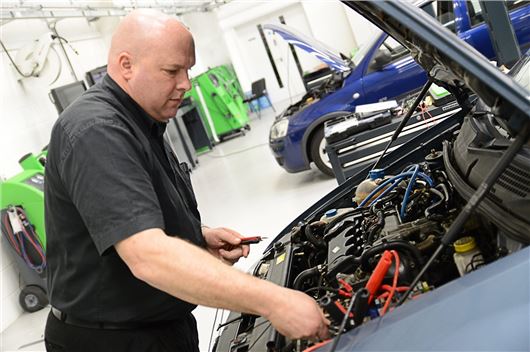 Published 18 June 2015
A quarter of the UK's small and medium businesses have company vehicles that have failed an MOT and have resulted in £350 of repair bills, according to new research.

Contract hire company Lex Autolease carried out a survey of 500 UK SMEs (small and medium enterprises) with company-owned cars and vans reveals that, in addition to the cost of failed MOTs, unexpected trips to the garage and downtime cost them an average of £4,300 and 1.4 lost working days each in the last year.

Four in 10 bosses admit they regularly drive a vehicle that has a fault, despite the risk to themselves and other road users. In addition, just over half of the companies surveyed said their most recent trip to the garage was the result of their own poor maintenance and bad driving, with accidents and pot-holes counting for 17 per cent and six per cent of incidents respectively.
Simon Barter, head of SME Direct at Lex Autolease, said: "From making deliveries to driving to sales pitches and meetings, vehicles are essential to the successful day-to-day operations of many UK small businesses. It's therefore surprising to see that so many fail to protect themselves from avoidable costs.
"Our findings prove that vehicle maintenance isn't considered a priority by many. By taking simple steps to ensure vehicles are routinely checked and drivers are able to spot the signs of disrepair, businesses could save themselves unnecessary downtime and expense."
The findings also reveal that many company drivers do not possess the basic knowledge required to detect problems or carry out straightforward checks.
Nearly half (45%) are unable to change a tyre, over four in ten (44%) do not know how to check oil levels and only half (51%) of drivers know if their tyre treads are legal. More than a third (35%) do not know how to check tyre pressure. 
The research also shows that the majority of firms are neglecting to solve this problem by failing to educate their staff. More than half (53%) do not offer employees any training to perform standard safety and maintenance checks. In addition, just under a half (48%) of firms said they had no policy in place requiring staff to make checks before driving for work purposes.
Barter added: "The inconvenience and cost of downtime is just one factor behind the rise in businesses choosing to lease their vehicles rather than purchasing outright.
"Leasing allows firms to drive away with a vehicle without paying a lump sum and move depreciating assets off their balance sheet.
"If things do go wrong, maintenance packages included in the monthly cost of leasing can eradicate those surprise repair bills, providing firms with peace of mind."
Comments
Author

Simon Harris
Latest