Official charging point roadsigns needed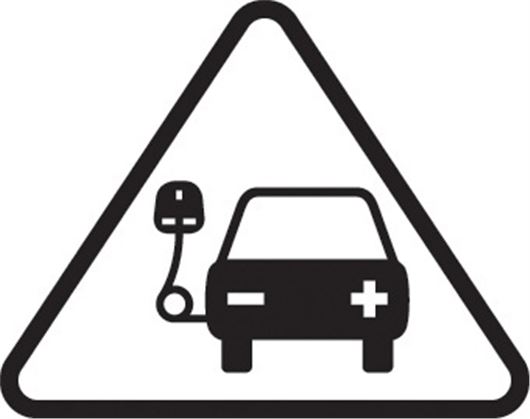 Published 23 October 2015
Nissan and Ecotricity have called on the Government to introduce official road signs for the UK's network of standard and rapid EV charging points.

Although there are more than 9,000 EV charging points nationwide, there is still no official, recognisable signage  available to direct drivers to them. 
Nissan and Ecotricity claim the time is right for the Government to take action and raise awareness of the UK's EV infrastructure by introducing universal symbols that can be used to designate the different types of EV charging points available on Britain's roads, notably standard and rapid chargers.
The campaign will be calling on key influencers in the motoring and sustainability sector to share their views on the UK's electric vehicle charging network in order to encourage the Department for Transport and Office for Low Emission Vehicles to take action.
Speaking at the campaign launch, Jim Wright, managing director of Nissan, said: "We believe that all electric driving offers a number of benefits to UK motorists and should be made accessible to all. That is why we have partnered with Ecotricity to call on the new Government to give electric vehicles the prominence they now deserve and introduce official signage for charging points across the UK."
Ecotricity founder Dale Vince added: "Both the cars and the infrastructure are in place to support the electric car revolution in Britain – there are Electric Highway pumps at almost every motorway services, while companies like Nissan are developing top quality electric cars.
"It's time to introduce charging point road signs in Britain – they'll provide necessary direction for the thousands of electric car drivers in Britain as well as increasing public awareness that the infrastructure is ready for them to make the move to an electric car.
"Over the past four years, we've installed Europe's most advanced electric car charging network right here in Britain – it has 250 pumps, 20,000 members and over 10 million emission free miles driven since its inception.
"The growth so far in 2015 has been phenomenal – over a million miles driven on the network every month. The argument for road signs could not be stronger."
Ecotricity recently revealed that Electric Highway members have now driven over 15 million miles since the charging network's inception in 2011, with that number now growing by nearly 2 million miles a month and over 1,000 new registrations each month.
Nissan has sold more than 11,500 all electric Nissan LEAFs since the vehicle was launched in the UK, awith more than 12,000 plug-in vehicles in total registered in the UK in the last financial year.
Comments
Author

Simon Harris
Latest