Most fleets want tougher penalties for texting when driving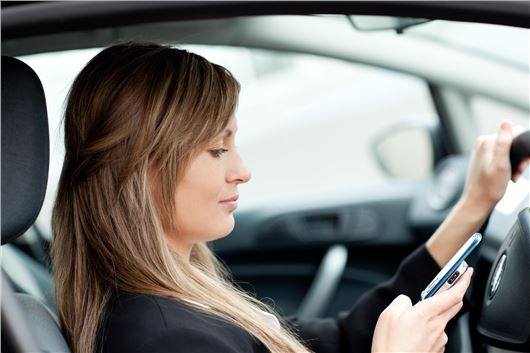 Published 09 July 2014
Sixty-six per cent of fleet operators believe fines for texting while driving should be increased, a poll by TrackCompare.co.uk has shown.
The seven-day survey was held after scientists from the Transport Research Laboratory found texting to be more dangerous than driving after a couple of drinks, talking on the phone or eating a sandwich. Asked if fines for texting while driving should be increased, 66% said yes, 34% said no.
Many fleet operators policy of banning all phone use while driving, even hands-free calls, but poor enforcement of the curent law on mobile phone use behind the wheel as well as the ease of use of smartphones with touchscreens has failed to discourage some company vehicle drivers from ignoring their phones when behind the wheel.
Kjell Anderton, a TrackCompare.co.uk director, said: "This poll got everyone's attention, and everyone seemed to have something to say about whether fines for texting at the wheel should be increased or not." 

The Ministry of Justice wants tougher financial penalties to clamp down on people who flout the rules: drivers who use their mobile phones – which includes texting – while driving are set to face fines of up to £4,000. At present, the maximum penalty for this offence is capped at £1,000.
Comments
Author

Simon Harris
Latest