Drivers less hostile to vehicle tracking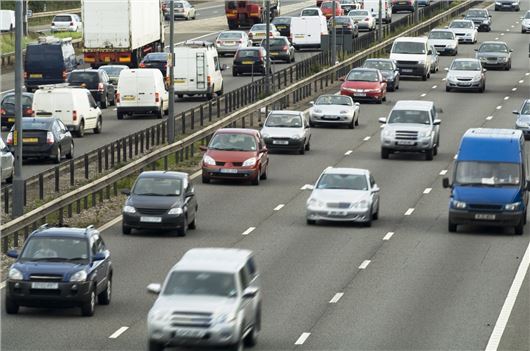 Published 31 March 2014
Drivers are less hostile to telematics systems tracking their vehicles as they drive, according to new research.

Around 25 per cent of van fleets are currently tracked and monitored using telematics, with around two per cent of company cars.

But experts now expect the technology to grow through insurance companies offering lower premiums as a result of vehicles being monitored.

Almost three-quarters (74%) of drivers surveyed said they would be willing to have their driving monitored if it meant lower premiums.
According to the Association of British Insurers, the number of policies which use telematics doubled to 360,000 last year, and is expected to hit 500,000 by July.
The research, conducted by Innovation Group and Consumer Intelligence and reported in Fleet News, suggests that motorists are increasingly open to the idea of having their driving monitored.
Ian Bowen, director at Innovation Group, said: "It seems certain now that flexible, pay-as-you-drive policies, along with technology such as telematics, will play a pivotal role in the future of the UK insurance industry."
However, the telematics market in the UK is still relatively small, accounting only for an estimated 1% of policies.
Most of the major insurers – such as Aviva, Direct Line and Admiral – offer some form of telematics policy to private motorists, while a growing number of insurers in the fleet market offer products that take account of the technology.
For example, Zurich launched its Fleet Intelligence product in 2010 to help companies improve their fleet operations and manage their risk.
It combines telematics technology with reports and driver development tools to help fleet operators improve safety, lessen operating costs and reduce environmental impact through lessened fuel consumption and vehicle wear and tear.
Similar products are offered by other fleet insurers, but John Catling, CEO at FMG, expressed his surprise that adoption of the technology has been relatively slow considering the significant cost savings reported by major fleets.
However, he told Fleet News: "Business uptake is now starting to move in the right direction, showing increasing confidence in the technology."
This increase in adoption is particularly visible among van fleets where route planning and the deployment of assets are crucial to day-to-day operations.
But company cars have remained largely untapped by telematics providers, unless the vehicles are job-need rather than perk vehicles.
For example, only one-in-four respondents to a Fleet News poll said they used telematics to monitor their car fleet.
The results were also reflected in separate research, which showed that two-thirds of fleets employing telematics were using the technology to monitor their van fleet and only 21% of respondents tracked cars.
However, a growing acceptance of the technology among private motorists, along with an increasing number of policies, could yet pave the way for greater monitoring of car fleets.
Bowen said: "With 400,000 policies and counting, the tipping point for telematics in this country is coming."
Comments
Author

Simon Harris
Latest