Drivers oppose autonomous company cars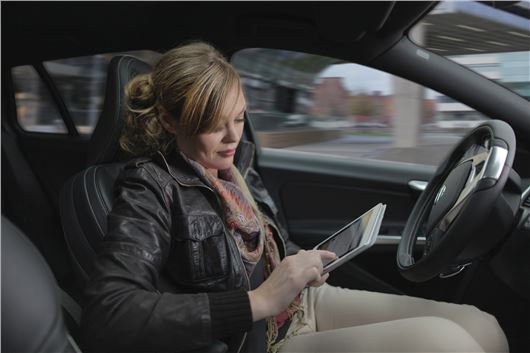 Published 19 January 2014
Company car drivers are against the introduction of driverless cars, according to research by a major leasing firm.
More than three quarters of drivers surveyed by ALD Automotive said they would not feel comfortable as a passenger in a self-driving autonomous vehicle.
But development of the technology is now well advanced, with Government and the car industry investing in autonomous vehicles.
In Chancellor of the Exchequer George Osborne's autumn statement, it was announced that the Government would review the regulation and legislation that applies to the testing of driverless cars and create a prize fund of £10 million for a town or city to develop as a testing ground.
According to a report in Fleet News, one of the locations experimenting with driverless pods is Milton Keynes, and has a target of 100 autonomous vehicles to be running on the town's pathways within four years.
Three states in the US (California, Nevada and Florida) have passed laws to allow driverless cars, and Google's self-driving car has racked up half a million miles in tests.
Nissan has begun the first public road tests of an autonomous vehicle in Japan, and Volvo is undertaking a large-scale pilot project in Gothenberg, Sweden.
But ALD Automotive surveyed 1,000 company car drivers, and only 23% said they would be comfortable using the technology.
Reported in Fleet News, David Yates, marketing director at ALD, said: "The latest findings from our Pulse survey show there is still a long way to go to change perceptions of self-driving vehicles.
"For employers and employees alike, a world where drivers could work on their way to meetings, while being driven by a computer chauffeur, sounds like and exciting solution, increasing productivity and reducing stress.
"However, for most, it still seems like science-fiction and raises all sorts of questions over safety and risk."
Tests suggest autonomous vehicles should reduce employee risk by featuring advanced technology to avoid accidents.
"If this is the case, then autonomous vehicles should be safer, less stressful for drivers and free up more of their time to work while on the move," added Yates.
According to Google, its test cars have only been involved in two accidents: one was a rear end collision caused by another car after the Google car stopped at a red light; the other happened after the human driver took control.
It is likely that autonomous cars will be in use on the roads by 2020, while estimates from the Institute of Electrical and Electronics suggest 75% of vehicles will be autonomous by 2040.
Yates added that safety would be a major issue as well as in the event of an accident, who would be responsible.
"There are many issues that will need to be thought through thoroughly to find a solution that will address all safety, privacy and security concerns drivers will have," he said. 
"While the sector has the potential to generate a large number of highly skilled jobs for the UK, as well as cut road congestion and pollution, all these concerns will have to be addressed first."
Comments
Author

Simon Harris
Latest