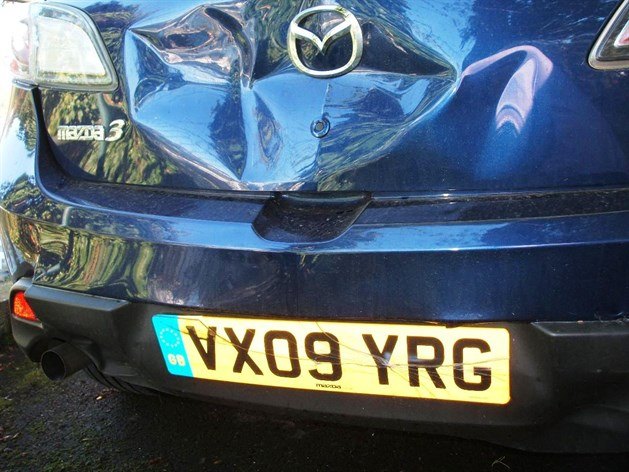 When you're provided with a company car it's might be easy to adopt the attitude that the odd knock or scrape will be fine because the employer will pay.
However, there are guidelines for the condition of company cars when they are defleeted, so any damage, even if it's superficial, could end up costing your employer hundreds or maybe thousands of pounds.
If your employer buys company cars outright, the organisation would take the risk on the value of the vehicle at the end of it's life on a fleet, and would typically remarket it through a car auction.
Damage to the vehicle would affect its desirability and either result in a lower price paid, or your employer would have to resort to refurbishment work before it's offered for sale.
If the vehicle is leased, your employer could face expensive recharges as the contract hire company covers the refurbishment cost and builds in some profit.
In both cases, it is now becoming common for the organisation running the vehicle to pass any excess charges on to the employee running the vehicle.
No one expects a vehicle to be returned after three or four years to be in showroom condition, but the accepted level of use is usually based on the British Vehicle Rental and Leasing Accociation (BVRLA) guide to fair wear and tear.
The BVRLA says fair wear and tear is a result of normal use causing a vehicle's condition to deteriorate, but is not damage that occurs as a result of a specific event or series of events such as impact, inappropriate stowing of items, harsh-treatment, negligent acts or omissions.
Our checklist shows what is judged to be acceptable.
General
The vehicle will be expected to be clean enough on the outside for a detailed inspection, while the interior should be empty of rubbish and the ashtrays clear.
Paint
Small areas of chipping, such as stone-chips on the bonnet or around the front of the car, or door edges are acceptable, but repair will be needed if mare metal has been exposed.
Scratches
Superficial scratches up to 25mm are not serious as long as there is no exposed metal or corrosion. Scratches longer than 25mm will need repair.
Dents
Small dents up to 10mm are fine as long as there is no exposed bodywork or corrosion as a result. But a number of dents on the same panel will result in recharges.
Body damage
All areas of bodywork will be inspected thoroughly and any evidence of poor quality repair will need a professional repair.
Glass
All glass (including exterior mirrors) should be clean, while any damage in the driver's line of vision, or affecting heating elements in the rear will need repair.
Wheels and wheeltrim
Minor scuffs are usually acceptable, but scoring, gouges, dents or damage will need refurbishment.
Spare wheel (where fitted), jack and tools are expected to be undamaged
Upholstery
There will most likely be signs of wear, particularly on the driver's seat, but there should be no visible tears, stains or burns, and for vehicles with removable seats, all those originally specified must be present.