Comment: Do we really need winter tyres?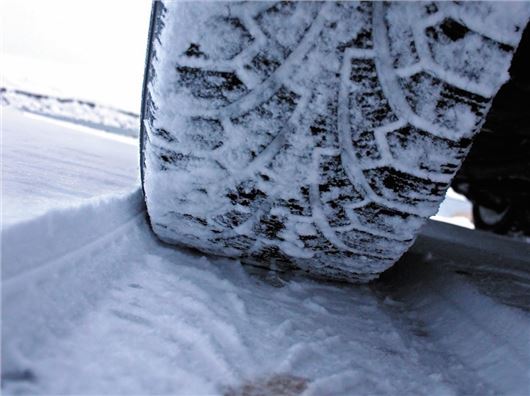 Published 28 November 2014
From all the marketing activity around winter tyres, you'd think the British Isles had slipped their moorings and drifted north toward the Arctic Circle.

Tyre manufacturers and fast-fit networks first began trying to persuade British drivers (and fleet operators) around five years ago that cold weather tyres were much safer in winter.

With much more natural rubber in the tyre compound and fine grooves called sipes cut into the tread blocks, there is better contact with the road at low temperatures (below 7ºC), while performance on wet roads and in snow is significantly improved.

Research has shown that while cold weather tyres can't prevent all accidents, they can also reduce the severity of crashes they can't prevent because the driver is still able to brake and steer more effectively.

It need not be much more expensive to choose them either. Your car would be alternating two sets of tyres until they need replacing, so over 60,000 miles or so, the car might well have used the same number of tyres it would have used if it was only running on standard tyres.

And, if your company leases your car, a winter tyre package can be built into the maintenance plan. Ultimately, the company is only paying for tyre fitting twice a year and storage. That cost might well be off-set by reduced downtime from avoiding accidents.

So why aren't we all doing it? Well some fleets are. Some companies that run vans in home delivery fleets and many emergency services fleets routinely fit cold weather tyres. But these vehicles need to be on the roads in all weathers.

Even in good weather, a bad road accident can bring the infrastructure grinding to a halt for many hours. The increased risk of this happening in ice and snow means it doesn't matter what tyres are on your car when you're in a 10-mile tailback, you'll only move when the road is clear.

We have a sophisticated health and safety culture in the corporate sector, where companies usually have a strong awareness of duty of care to employees. So when the weather is bad in winter (and at worst it usually only takes a day or two for the main roads to be cleared), it's far safer for company car drivers to work from home, reschedule meetings or make phone or video calls instead.

Some vehicles need to be on the roads when the winter is at its worst. But at those times, the best advice is to stay at home and be thankful that you don't need to drive. It's much safer.



Comments
Author

Simon Harris
Latest