Cheap Car Finance & Advice
How To Save Money On
Buying a car: it's a biggie. Chances are the only thing that you'll ever spend more money on is your house. And with so many routes to go down when it comes to paying for it, it can be a complex and confusing experience. Our car finance guide below sets out your options and gives you the latest on what's available in the car finance market.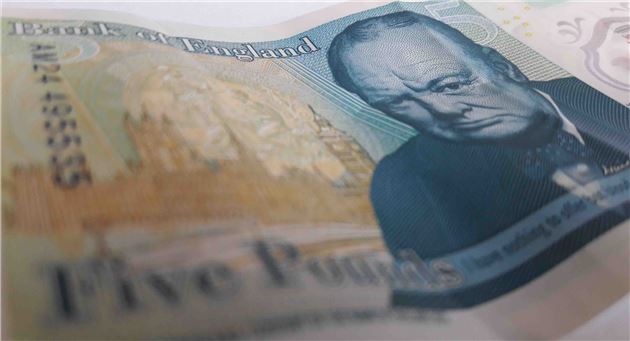 Buying a new or used car: Your finance options
Interest rates for savers are now at an historic low and chances are that if you're not moving accounts regularly (a pain in itself), you'll be seeing a minimal return on what you have in the bank or building society. 
So it's worth considering whether you could make your money work harder by putting your savings into a high interest account rather than spending them on a car? Are you buying new and if so, is there a 0 per cent finance on offer?
Can you use a chunk of those savings for a deposit on a loan? A larger deposit often opens up cheaper interest rates – if you go down the hire purchase route - and therefore makes the loan cheaper.
Can you pay for at least part of the car purchase on credit card? This will give you additional protection under Section 75 of the Consumer Credit Act 1974. But, make sure the card is paid off at the end of the month or you're on a 0 per cent finance deal, otherwise this will significantly increase the cost of your loan. Credit cards are ALWAYS an expensive way of borrowing money.
2
How about personal leasing?
This is one of the simpler methods of finance a car, with one catch: you will NEVER own the car. But, on the flipside servicing and maintenance is usually included in the monthly payments, so that's one less outlay to worry about. 
It means that you have fixed-cost monthly motoring, you don't need to worry about depreciation and you can change your car every year if you wish. However, those monthly costs can be higher than other forms of finance, a deposit is required and you will be charged if you exceed mileage limits.
A PCP is a spin on traditional hire purchase and started to become popular in the early 1990s. There are a couple of very big differences to HP.
Firstly the monthly payments are much lower. That means you may suddenly be able to afford a car that you thought was out of your reach. However, instead of paying for the car outright you agree that you will pay the difference between the car's original price and its resale value at the end of your finance term. This is commonly known as a balloon payment. 
Payments are typically shorter – over a term of 12-36 months and at the end of the contract you can do one of three things: 
Give the car back to the dealer and pay nothing

Start again and take out a new PCP

Pay the balance and keep the car.
PCPs tend to have lower monthly payment, smaller deposits and more flexible repayment periods. 
There are a couple of downsides that mean it's not for you. Firstly, it can be a much more expensive than hire purchase, there can be restrictions on the mileage that you cover and, if you jump from PCP to PCP, you will never have an asset to show for your monthly payments.
This is the kind of finance that you'll typically see being offered by dealers to get you into a new car and commonly referred to as HP.
It's in the dealer's interest to help you get finance and it's another opportunity for them to earn commission. You make monthly payments over a fixed period (typically two, three or four years) like a secured loan, but you usually need to put down a deposit (anything from £1 to 50 per cent of the car's value).
Unlike a personal loan, the a hire purchase loan is secured against the car, so you won't own it until it's paid off in full. That means you need to let the finance company know if you're planning to sell the car. An HPI check will show that the car still has finance outstanding (and therefore not really yours to sell...)
Hire Purchase is one of the easier ways of obtaining credit and lenders are generally happier to give loans to those without sparkling credit histories. The downsides are that they can be more expensive than a personal loan and the best deals are often on cars that are soon to be replaced.
The market for new car finance is much more competitive than that for used cars, so finance from dealers for used cars can be more expensive than opting for a personal loan. 
5
Pay with a personal loan?
Traditionally these have been offered by banks and building societies, but recent years has seen the market open up to other finance organisations (including the Post Office and supermarkets) and most recently online finance aggregators. 
One of the big advantages of going for a personal loan is that you can shop around – and that's the first thing you should do. Online comparison tools make it easy, but don't stop there, make sure you know what's on offer from your local bank and building society too. Many have special offers for account holders that come in below what the aggregators offer. Don't forget, you can use a mix of savings, a 0% credit card and personal loan to pay for a car, so don't feel that you have to take a loan to cover the full cost of the car. 
What you need to bear in mind is that there can be a delay between you applying for the loan, getting approved and actually receiving the money. This has improved vastly in the past few years and it is now substantially quicker than it once was – though it's never an instant process. You should also bear in mind that taking out a loan may make it more difficult to obtain credit for something else, should you need it. 
If you're looking at cheaper cars, it may be tempting to consider a payday loan – especially if it's an emergency. These should be treated with extreme caution. APRs are high and it can be expensive. Borrowing £1000 will often mean that you will need to pay back £1300 after 28 days. 
There are two forms of personal loans: secured and unsecured. Unsecured are judged on your credit history, whereas secured loans have a form of collateral against them (usually your house) and therefore take longer to set up.
Some loan providers have structures that means the more you borrow, the lower the APR. So if you're on the cusp of a boundary, it may be worth opting to borrow a little bit more to save.
6
What is a PCP and is it right for me?
A PCP, or personal contract purchase, is a way of financing a new car.
With monthly payments, it is similar in principle to hire purchase, but the amount paid each month is smaller. This is because instead of paying off the entire value of the car over the term of the agreement, the customer is only paying off the depreciation.
Depreciation is usually the biggest cost associated with owning a new car. With a PCP, the customer gets the benefit of a new car without having to pay for the vehicle outright.
As the car will have an agreed value at the end of the term, the servicing schedule must be maintained, and there will be a cash penalty for exceeding an agreed mileage, typically set at 10,000 miles a year.
If you usually change your new car every few years, a PCP could likely be the most cost effective way of procuring a car. If you typically keep a vehicle for longer or are a high mileage driver, then hire purchase could be a better way of financing it.
People choosing a PCP will usually have to pay a deposit, followed by a monthly payment for the rest of the term. At the end, the customer has the option of buying the car by paying the outstanding value, often called a balloon payment, or taking out a PCP on a new car.
The guaranteed future value is the mechanism upon which the deposit and monthly payments are calculated.
8
What happens at the end of a PCP?
At the end of a PCP term you have three options. Pay the balloon payment and take full ownership of the vehicle, hand back the car and walk away, or start a new agreement using any equity in the car as a deposit. This additional flexibility allows you to postpone committing to buying the car outright and gives you the freedom to change.
What if I want to buy the car?
This is the most straightforward option at the end of a PCP, as the final balloon payment will have been agreed when you took out the finance. Generally the balloon payment will be due 30 days after your regular monthly payment.
If you want to go ahead and buy the car then simply make the final balloon payment and the car is yours. Make sure you receive the documentation so you can ensure the V5C is in your name. If you don't have the funds available in order to purchase the vehicle outright you could take out a loan for this amount or your shortfall so you can still purchase the car.
What if I want to return the car?
If you do not wish to purchase the car for any reason and want to simply return it and walk away, you need to notify the supplying dealer that this is your chosen course of action.
It is important to note that if you choose this option you should have abided by the terms and conditions set out initially, which in most cases are a limited total mileage, regular servicing and good condition of the vehicle within fair wear and tear guidelines.
If any of these conditions have not been met you will be faced with financial penalties if you wish to hand the car back. If the car has been damaged it is not essential for you to use the supplying dealer to make any repairs, so you can look elsewhere for a better deal.
Assuming these conditions have been met, and you are up to date with the monthly payment schedule, you can simply hand the car back and walk away. It is worth bearing in mind however that if the value of the car is more than the balloon payment then you will be giving up this equity, and your monthly payments will have effectively paid for the vehicle's rental.
What happens if I want a new car?
If you have some equity in the vehicle at the end of the term - where the balloon payment is less than the current value of the vehicle - this puts you in a strong position if you want to get a new car with a new agreement as this equity can be used as a deposit, cutting your future monthly payments.
If you are trading the vehicle in the same conditions apply regarding mileage, servicing and condition. If the car doesn't meet these criteria its value is reduced, so you will need to pay penalties in order to trade it in.
Even if this is the case you do not have to return to the same dealership in order to start a new agreement for a new car. Another dealership can purchase the vehicle from the finance company to release the equity for a new deal, so you still have the freedom to shop around.
Not so fast. Before you sign on the dotted line...
If you're looking to buy a new car then it's highly likely that you're considering a finance package to fund it. PCP and HP deals are among the most popular forms of car finance, but there are some important things you should consider first.
1
Check the deposit and monthly payments
Is the headline monthly payment low? If so, check the initial payment (sometimes listed as the deposit). This is often inflated to bring down the amount you pay each month.
2
Contract mileages on PCP and HP finance are often restricted
Always check the contract mileage as this is a key element in relation to the residual value. Tempting deals, with low monthly fees, can contain hidden mileage clauses. Ensure you check the small print as excess mileage charges can end up costing you more than the monthly repayment costs of a PCP with a much higher mileage limit.
3
Check and compare the amount on a PCP against an HP agreement
If you look at the total amount payable on a PCP, including the option to purchase price, you might find that the total cost is significantly higher than taking a Hire Purchase agreement. As dealers and brokers earn commission on sales, this can be built into the price of the car or into the APR rate on your finance. Always crunch the numbers to see how much you pay in total. 
4
Take care in selecting a service agreement
There is a difference between a service and full maintenance agreement; the former only covers for the intermittent service as and when required and may not cover for other wear and tear, such as replacement brake discs or tyres.
5
Full terms of the agreement and possible penalties must be provided
This may not always be pointed out to you by the sales person, so always request full documentation.
6
Check what's acceptable as 'fair wear and tear.'
If handing back the car at the end of the PCP agreement, be sure to read the handbook the finance provider should give you to explain exactly what they will charge you for. You might find scuffed alloys and paint scratches are not accepted under the terms and a considerable repair bill could be coming your way.
Ask Honest John: Car Finance
Ask HJ
Should I pay by cash or go for a PCP?
I'm looking to exchange my car for a newer model and the Mercedes-Benz dealer is pushing PCP. Should I pay cash? The dealer has quoted £300 ppm over four years.
Do the sums. Work out the total on the PCP: deposit, monthly and GFV (guaranteed future value), then compare that to cash. The GFV will give you some idea of how much the car will be worth in four years time if you choose to pay cash.
More Questions
Ask HJ
My leased MPV is being repaired under warranty but its replacement is too small - what can I do?
I have a leased Citroen Picasso under warranty being financed by PSA Finance. It has been back three times to the dealer for various repairs, currently for over two weeks waiting parts. To be fair, the dealer has provided a small courtesy car. I am currently paying £287 a month for a car I can't use. As a matter of interest, is there any financial recourse to the dealer, Citroen or PSA? I look forward to hearing from you.
Yes. If your contract with the lessor is for a Citroen Picasso and instead you are stuck with a small courtesy car for an extended period then you are entitled to the difference in the lease payment between your Picasso and the small courtesy car. Make that very plain to the leasing company. It may be covered by section 75 of the Consumer Credit Act 1974 or by basic contract law that puts the lessor in beach of contract to the lessee: https://www.honestjohn.co.uk/faq/consumer-rights/
More Questions
What happens if things go wrong?
What are you rights if you take out car finance and you have a problem with your car or finance provider?
1
How can I send my complaint about car finance to Honest John?
2
How are car finance companies regulated?
Since April 2014, the FCA commenced regulating the consumer credit industry, which includes credit card issuers, payday lenders, loan and consumer finance businesses, finance credit brokers and many more types of consumer credit business.
3
How do I reject a duff car or get compensation for problems with a car I have bought from a dealer?
Your rights are against the supplier, which is the dealer and the finance company jointly if you bought it on finance.
Not against the manufacturer.
The new Consumer Rights Act enacted in October 2015 theoretically gives you the statutory right to reject a new or used car (or anything else) within 30 days of purchase if any fault is found. However, this has still be be verified in the courts. Additionally, a reputable new or used car dealer may have signed up to 'Alternative Dispute Resolution' (arbitration) under an Industry Code of Practice for Vehicle Sales run by the SMMT. This used to be called Motor Codes but has now been re-named The Motor Ombudsman.
The Vehicle Sales Code covers transparent wording of adverts and pricing, clear and transparent invoicing, and the sale of a used car which is supported by a vehicle provenance check to ensure that it has not been stolen, written-off and is free of any outstanding finance payments. It also highlights that retailers should provide test drives, avoid high-pressure selling techniques, supply accurate advice on warranty and finance products, and deliver a vehicle with a full handover, complete with all historic documentation, the entire service history and a valid MOT certificate.
Furthermore, subscribers pledge to resolve any problems quickly and cost effectively should a dispute arise in relation to the sales process. As a last resort, retailers are able to refer a customer to Motor Codes, a CTSI-certified ADR provider, for adjudication prior to the awarding of a final decision.
So the first bit of advice is to try to settle the matter without getting legal. Once a dealer knows you know your legal rights he's more likely to settle, as long as you are being reasonable.
If the car is on finance you can take the matter up with the finance company. Even if you only paid part of the cost on finance (as little as £100 on a credit card for a £30,000 car), Section 75 of the 1974 Consumer Credit Act gives you rights against the finance company.
Write to both the dealer principal and to the finance company and send your letter by Post Office Special Delivery so you get receipts for them and your letters become 'matters of record' which can't be denied.
Involve The Motor Ombudsman the SMMT's arbitration service.
Remember, "County Court is a last resort." If the dealer and finance company refuse to accept your rejection of the car, you can't continue to use it while taking County Court action against them and that could mean your car sitting on your driveway unused for months on end while you have to get buses and taxis everywhere.
Finally, except under the new Consumer Rights Act 2015, you can't successfully reject a car for a trivial reason such as a little scratch or finding out you don't like something about the car, unless, for example, you bought it for a specific purpose, for example to tow a caravan and then you find out it can't.
Car Buying Advice