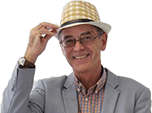 Volvo V60 (2018–)
Last updated 19 September 2018
Handsome large estate car with 150PS D3 and 190PS D4 diesel engines. Beautifully appointed. Very smooth and relaxing to drive.
Diesel engines initially a stop gap to Volvo's forthcoming plug-in hybrid drivetrains.
Updated 18 May 2018
V60 prices announced
The new Volvo V60 premium mid-size estate is now available to order in the UK, with on-the-road prices starting at £31,810 for the D3 Momentum manual version. A choice of three 2.0-litre, four-cylinder...
Introduction
The 2018 Volvo V60 will headline two plug-in hybrid powertrains, with the halo model being the 390PS twin engine all-wheel drive T8 petrol. A watered down T6 version will also be available with 340PS. Both will be capable of covering 0-62mph in less than six seconds.
Those who don't want hot hatch performance from their V60 will get the option of T5 or T6 petrols and D3 or D4 diesel engines, with manual or automatic transmissions. Volvo hasn't released any economy figures or specs for the V60, but like the XC40 it'll feature the carmaker's sophisticated Pilot Assist system as standard, which supports the driver by assisting with steering, acceleration and braking on motorways and dual carriageways up to 70mph.
The semi-autonomous City Safety system will also be available, with radar and cameras allowing the V60 to avoid low-speed collisions by automatically applying the brakes. Volvo tells us it's the only system on the market that's capable of recognising pedestrians, cyclists and animals. 
The interior will mirror the quality and layout of the XC60, with a large touchscreen tablet dominating the layout of the dashboard. Standard equipment levels will be high too, with all models getting navigation, two-zone climate control, keyless start and cruise control, along with automatic headlights and windscreen wipers. 
Like the XC40, the V60 will be available on a mobile phone style contract service. Called Volvo Care, the service will provide a shiny new car for a flat fee and no deposit. Volvo hasn't released any prices, but claim that the affordable monthly fee will cover finance, insurance, taxes and servicing.
Customers will also be able to swap their car for limited amount of time, which means they could borrow something larger, like an XC90, for a weekend at no added cost.