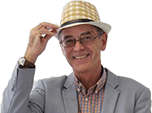 Volvo C70 (2010–2013)
What's good
What to watch out for
See earlier Volvo C70 2006-2010.
16-9-2012: Powershift dual clutch automatic transmission requires fresh fluid every 3 years at a cost of £250.
16-11-2016: Report of repeated failures of 235/40/18 Pirelli P Zero tyres and the wheel rims of a 2013 C70 now at 25,000 miles. 4th catastrophic tyre failure in 3 years. Latest failure was of a tyre replaced 1 year ago. The wall had a 5"split. The 3 previous failures were at motorway speeds so the tyres were totally wrecked and their original failure mode therefore masked by the damage.
1-12-2018: Problems reported with Volvo C70 Powershift: Selecting reverse doesn't engage immediately and the car will roll. After 3 or 4 seconds it will work. When pulling away in Drive it's like a double stab at the clutch (like a manual car when you don't get the correct balance of clutch and throttle). Lastly the gearbox will only go to 5th gear even in manual mode. No indication from reader of age of car, mileage of car or when it last has its essential 3 yearly Powershift fluid and filter change.
Recalls
2010 TSB related to rising sump oil levels in D5 Diesel engines with a DPF which is caused by excess fuel entering the engine sump via cylinders during DPF regeneration cycles. The solution is to reprogram the engine management software to reduce the volume of fuel used during the regeneration cycle and drain the excess oil back to midway between the min/max levels on the dip stick, then keep an eye on it. Really, any engine that has had its lube oil contaminated by diesel needs a lube oil change.
12/05/2010 R/2010/051 VOLVO CAR C30, S40, V50, C70, XC60, V70, XC70 & S80. Engine speed may not decrease. VIN 180043 to 569282
11/06/2010 R/2010/071 VOLVO CAR XC70, V70, S80, XC90, C30, S40, V50, C70, XC60. Gearbox may jam. VIN 543653 to 579597
21/09/2010 R/2010/144 VOLVO CAR C30, S40 and V50. Engine may overheat. VIN 590038 to 592370
03/12/2010 R/2010/224 VOLVO CAR C30, S40, V50, S60, V60, XC60, V70, XC70 & S80. Fire may occur. VIN 610264 to 613753
22/12/2010 R/2010/233 VOLVO CAR S40, V50 S60, XC60 Passenger seat may not be fitted correctly. VIN 488548 to 609751
18/02/2011 R/2011/019 VOLVO CAR C30, S40 & V50. Fire may occur. VIN 270042 to 313561
23/03/2011 R/2011/031 VOLVO CAR C30, S40 & V50. Support member may crack. VIN 617057 to 619500
28/06/2011 R/2011/075 VOLVO CAR C30, V50 and S40. Brakes may not perform as expected. VIN 419200 tp 614323
07/09/2011 R/2011/127 VOLVO CAR C30, S40, V50 and C70. Clutch pedal mechanism may fail. VIN 395420 to 627723
01/12/2011 R/2011/163 VOLVO CAR C30, S40, V50 and C70. Fluid may leak into wiring harness which may cause fire. VIN 396179 to 572324
We need your help with our latest Satisfaction Index, so that we can help others make a smarter car buying decision. What's it like to live with your car? Love it? Loath it? We want to know. Let us know about your car - it will only take a few minutes and you could be helping thousands of others.
Help us with the Honest John Satisfaction Index now