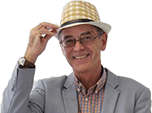 Volvo C70 (2010–2013)
Last updated 1 December 2018
Refined open-top cruiser with a metal folding roof. Classy interior design. Sharper looks after 2010 facelift. Strong diesel engines including D5.
Steering lacks feel. Firm ride. Boot space difficult to get to with the roof down.
Updated 1 December 2018
Problems reported with Volvo C70 Powershift: Selecting reverse doesn't engage immediately and the car will roll. After 3 or 4 seconds it will work. When pulling away in Drive it's like a...
Introduction
The C70 is arguably Volvo's most stylish and desirable model and it's easy to see why. It's a well built and comfortable convertible but rather than using a traditional fabric roof, it features a neat metal folding roof which means it's as comfortable in the winter with the roof up as it is in the summer, when you can enjoy open-air driving.
This 2010 Volvo C70 isn't strictly new, as you'll have guessed from the pictures - it's a facelifted version of the model that was first launched in 2006. The changes are most noticeable at the front, which now has a much sharper look with angular headlights giving the C70 a sleeker appearance overall.
It's not just the exterior that's been revised either in the Volvo C70, the interior has been subtly upgraded but retains the minimalist and clean design that's become a trademark of modern Volvos. This is certainly a model designed for relaxed cruising, rather than enthusiastic driving and that's quickly evident on the move. In corners it feels soft, yet ironically the ride can be too firm, which is most noticeable on poor quality roads, such as city streets.
It's not quite in the same league as the BMW 3 Series Convertible, but the Volvo C70 still has much to recommend it, including a good range of engines and a high quality, stylish interior.
Owners' reviews
An economical, comfortable open top cruiser with room for four adults and their luggage