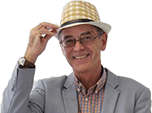 Volkswagen Touran (2003–2010)
Last updated 7 March 2017
Kerb weight
1425–1633 kg
Warranty
3 years
Servicing
-
Driving
Mine had the new 2.0 16v 136bhp direct injected diesel engine, mated to VAG's compact six-speed manual transmission through a precise, nicely-weighted cable change lever. There is a gear for every eventuality and though 6th is quite tall at around 30mph per 1,000 rpm, it's still flexible enough to be left in that gear on the motorway. Ride quality is very good, at the expense of some roll understeer typical of small MPVs. It doesn't handle badly, just not as well as a car with a lower centre of gravity.
It has the new four-link independent rear suspension system used in the new A3 and forthcoming Golf V, with struts at the front. These struts are attached to an aluminium subframe itself fixed to the body at six points. The lateral control arms, anti-roll bar and steering are pre-assembled on this subframe during production, so that precise steering and suspension geometry is achieved.
Also like the new A3 and Golf V, steering is electro-mechanical
which is able to vary the feel of the steering wheel to suit the speed and driving situation: firm and direct when driving hard, effortless at parking speeds. Other advantages include mild self-centring action, the ability to compensate for different driving hazards such as crosswinds and steep road cambers, and a small benefit to fuel economy.
Standard Electronic Stabilisation Programme (ESP) includes an anti-lock braking system (ABS), electronic differential lock (EDL), traction control (ASR) and Hydraulic Brake Assist (HBA).
Thumbs up? Well the car I had was okay, but I can't see myself justifying £19,000 for it. I suppose as a compact, smart school run kind of car it makes sense, and the 136bhp diesel engine is better than any available in the Zafira. Its closest competitor is the new Renault Scenic 7 seater. But it's very much a niche car and whether it's for you depends on what niche you're in.
UPDATE: DSG TRANSMISSION
How wrong they can be.
The 6-speed DSG box and the 140PS 16v diesel engine are made for each other. There are no paddle or button shifts because you don't need them. In Sport mode the box does everything you could do faster than you could do it. The vehicle is astonishing.
It romps up hills and grips round corners almost as enjoyably as a MINI. Yet there are not one, but two rows of seats behind the driver. I'd have been happy with this level of performance from a hot hatchback, and the Touran is a minibus.
So anyone who wants a 7-seater diesel automatic sportscar can end their previously fruitless search right here. The Touran DSG has and does everything, including 42.8mpg combined and an eco-friendly 178g/km CO2.
Engines
| Engine | MPG | 0-62 | Top speed | CO2 |
| --- | --- | --- | --- | --- |
| 1.4 TSI | 38–41 mpg | 9.7–9.8 s | 123–124 mph | 159–180 g/km |
| 1.6 | 35 mpg | 12.9 s | 111 mph | 193 g/km |
| 1.6 FSI | 36 mpg | 11.9 s | 116 mph | 190 g/km |
| 1.9 TDI | 47–48 mpg | 13.2–14.9 s | 106–111 mph | 155–158 g/km |
| 1.9 TDI 105 | 48 mpg | 13.2 s | 111 mph | 156 g/km |
| 1.9 TDI BlueMotion | 52 mpg | 13.0 s | 113 mph | 144 g/km |
| 2.0 FSI | 35 mpg | 10.4 s | 125 mph | 194 g/km |
| 2.0 TDI | 41–47 mpg | 9.0–10.2 s | 124–133 mph | 159–182 g/km |
| 2.0 TDI 140 | 44–47 mpg | 10.2–10.3 s | 123–124 mph | 159–172 g/km |
List Price from
£26,450
Buy new from

£20,144

Contract hire from

£252.52

per month