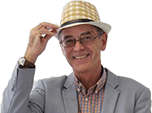 Volkswagen Passat Alltrack (2012–2015)
Last updated 25 August 2018
More rugged off-road version of the Passat Estate. Higher ride height. 4MOTION four-wheel drive as standard.
Expensive for a Passat.
Updated 25 August 2018
Report of intermittent 'shudder' for a few seconds (a little like a misfire) when 2013 VW Passat Alltrack 2.0TDI is under very light throttle (just enough to maintain speed), or backing off very light...
Introduction
Turning an estate into something a bit more rugged and useful seems pretty straightforward. You basically take your standard car, jack up the suspension and fit it with four-wheel drive. Then finish it with some extra body cladding including underbody protection panels. It's a formula that has worked for Audi with its allroad models and even Skoda has got in on the act with the Octavia Scout.
So not to be outshone, it's Volkswagen's turn with the Passat Alltrack. In fact it's surprising the company hasn't done this before. The Alltrack is essentially the latest Passat Estate with 4MOTION four-wheel drive and a 30mm higher ride height, to make it more capable on rough roads and perhaps even the odd farm track you might venture down.
As well as the increased ground clearance it gets an off-road mode, similar to the one in the Tiguan Escape. This has hill descent assist which automatically brakes the vehicle when you're going downhill (if it's steeper than 10 degrees) plus it alters the ABS so it's better when braking on loose surfaces.
The Passat Alltrack has plenty going for it but one sticking point may be the price. It's expected to start at around £28,500 but the 170PS version with the DSG gearbox is likely to be more than £30k. That's not far short of an Audi A4 allroad with the 2.0 TDI 177PS engine that costs £31,375 while a Skoda Octavia Scout 2.0 TDI 140PS is less than £23k. Like the Alltrack both are 4x4s with raised ride heights. 
That said the Alltrack is a good package and one that makes plenty of sense if you regularly have to venture onto rough roads or do lots of towing. Our test route took us up into the Austrian Alps in winter with plenty of snow and ice to negotiate and here it dealt with everything that was thrown at it with no problems. If you don't want a full-sized 4x4 like the Touareg but need more than a normal estate, the Alltrack could be the perfect compromise.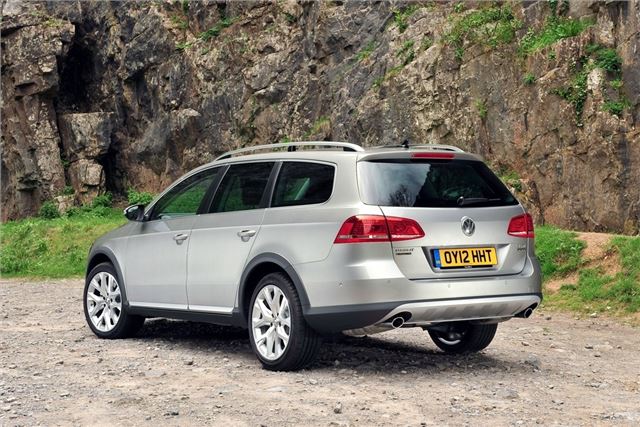 Buy a Volkswagen Passat Alltrack from £15,990