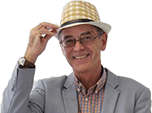 Volkswagen Golf (2009–2013)
Model History
September 2008
Golf BlueMotion concept vehicle unveiled. Combined 74.3 mpg while emitting just 99 g/km of CO2. 1.6-litre TDI common rail diesel engine developing 105 PS and 184 lbs ft of torque at 2,000 rpm. 0- 60 mph in a respectable 11.0 seconds, top speed 117 mph. Low rolling resistance tyres, optimised aerodynamics and revised ratios in the five speed gearbox. The entry-level diesel Golf V1 powered by a 2.0-litre TDI 110 PS common rail engine capable of 62 mpg on combined cycle while emitting 119 g/km of CO2. Golf on sale in the UK in January 2009; BlueMotion mid 2009.
October 2008
Prices announced
Prices announced and orders being taken ahead of the cars arriving in the UK in January. Starting from £13,150 'on the road' RRP for the entry-level S three-door model with a 1.4-litre 80 PS engine, prices rise to £20,980 for the range-topping GT five-door with 2.0-litre TDI 140 PS and six-speed DSG gearbox.
The new Golf is available in three trim levels – S, SE and GT. S has ABS and ESP, seven airbags including a new driver's knee airbag, remote central locking, Climatic air conditioning, CD/radio, plus body-coloured bumpers, door handles and electrically heated and adjustable door mirrors.
SE trim adds uprated stereo with eight speakers and an MDI (multi-device interface) for connection to external multimedia sources such as an iPod, 16-inch alloy wheels, cruise control and coming/leaving home lighting function as well as rain and dusk sensors. GTs benefit from sports suspension (lowered by around 15 mm), sports seats with Alcantara trim, front fog lights and a multifunction steering wheel plus 17-inch alloys.
Petrol engines are a 1.4-litre 80 PS or 1.6-litre 102 PS, plus 1.4-litre TSI with 122 or 160 PS; 2.0-litre common rail diesels offer power outputs of 110 or 140 PS.
Insurance Groups:
1.4-litre 80 PS IG4
1.6-litre 102 PS IG5
1.4-litre TSI 122 PS IG7
2.0-litre TDI 110 PS IG6
2.0-litre TDI 140 PS IG12
January 2009
Golf VI went on sale in the UK
Inside, white backlit dials sit in recessed, individual cowls behind a three-spoke steering wheel with the option of controls for entertainment and communications functions. High quality, soft touch plastics are integrated with tasteful aluminium and chrome highlights. The new look is combined with reduced wind noise, including a completely new design of door and window seals, a new damping film that supports the windscreen and a new engine mounting system. The result makes the new Golf the quietest yet.
4,199mm (13' 9") long x 1,786 mm (5' 10") wide (2,048mm = 6' 9" with mirrors) x 1,479mm high.
Impressive details, such as a clever lens in the door mirror that reminds the driver when the indicators are flashing, and a velour lined glovebox. The new 2.0-litre TDI 110 PS common rail diesel engine emits just 119 g/km of CO2 while returning 62.7 mpg on the combined cycle (see 'What's Bad'). Other diesel variants are available with 90 PS, 140 PS and 170 PS outputs linked to a choice of six-speed manual or DSG gearboxes. Many of the petrol engines adopt highly efficient TSI technology with outputs of 80 PS, 102 PS, 122 PS and 160 PS.
Adaptive Chassis Control (ACC) will be offered on the Golf and allows the driver to select from normal, comfort or sport modes to define the desired suspension, steering and accelerator response settings for any particular journey.
Automatic Distance Control is also offered, which monitors the area around the vehicle through a series of sensors and will, if necessary, reduce the vehicle's speed should an obstruction be identified. In extreme cases the vehicle can be brought to a complete stop using the system.
Safety equipment includes the addition of a knee airbag for the driver to bring the total number of airbags fitted as standard to seven. A new head restraint system designed to reduce whiplash injuries and rear seat belt detection sensors are joined by new, more advanced Electronic Stabilisation Programme (ESP) software. Nice detail touches like lens of flashing indicator in mirror pod carried through to mirror side to show the driver the indicators are operating.
March 2009
New Golf GTI announced
New EA888 chain cam 1,984cc TSI unit features substantial changes including modified pistons and piston rings, an improved oil pump, new induction system and a high-pressure fuel pump. 210 PS between 5,300 and 6,200 rpm, 206 lbs ft (279Nm) between 1,700 and 5,200 rpm, 0-60 in 6.6 seconds, emissions 170 g/km (DSG: 173 g/km), 38.7 mpg (DSG: 38.2 mpg). 149 mph tops.
Standard new XDS electronically controlled differential. A series of sensors detects when, through hard cornering for instance, the inside wheel is not sufficiently loaded and applies braking pressure via the Electronic Stabilisation Programme (ESP) in order to restore traction. The result is less wheelspin and greater control and precision on demanding roads. Unique springs and dampers linked to a ride height lowered by 22 mm at the front and 15 mm at the rear. Anti-roll bars front and rear. Adaptive Chassis Control system (ACC), with pneumatically controlled damper units, is offered for the first time on the GTI as an extra This allows the driver to select from normal, comfort or sport modes to define the desired suspension, steering and accelerator response settings for any particular journey.
Basis of GTI is chassis structure of Mk VI Golf, onto which is added an aggressive new front bumper. This features a deep honeycomb airdam framed by vertical foglights which sit below a new grille element adorned by the now iconic GTI badge. Horizontal lines to make the GTI appear lower and wider than it really is. At the rear, a diffuser is located between an all-new exhaust system with separated tailpipes to lower further the stance of the car. A subtle rear wing sits above a pair of smoked rear light lenses and a single 'GTI' badge.
Standard GTI equipment includes red and black tartan sports seats with red stitching and headrests featuring the 'GTI' logo, a flat-bottomed GTI multifunction steering wheel, red brake callipers, 17-inch 'Monza' alloy wheels and 2Zone electronic climate control. Also, as with the entire Golf range, the new GTI features class-leading levels of safety with ABS, ESP (Electronic Stabilisation Programme) and seven airbags, including for the first time a knee airbag, all as standard. The Golf was recently awarded a maximum five-star rating by the EuroNCAP crash testing agency.
Diesel-powered Golf GTD unveiled at Leipzig Motor Show late March 2009. 0-60 in 7.9 seconds, top speed of 136, economy of 53.3mpg combined. Low 139g/km CO2. "Sharp responses and an agile chassis complement the car's 258lb ft torque which is available from as low as 1,750 rpm. Powering the new GTD is a refined 2.0-litre (1,968 cc) common rail TDI engine, producing 170 PS. Driving through a six-speed manual or automatic DSG gearbox, this delivers CO2 emissions of just 139g/km, very low for the performance.
GTD is suspension is lowered by 15 mm when compared to the standard Golf. In addition, Volkswagen's innovative Adaptive Chassis Control system (ACC), featuring pneumatically controlled damper units, can be specified on the GTD. This allows the driver to select from normal, comfort or sport modes to define the desired suspension, steering and accelerator response settings for any particular journey. Golf GTD's appearance differs from standard Golf's.
Has GTI's honeycomb grille, badge-style and front-end design, though with the addition of chrome rather than red highlights. At the back, full body-coloured bumpers make the GTD appear lower and wider than it really is, while the Golf's standard wheels are replaced with unique 17-inch 'Seattle Black' alloys. Inside, the main contact points are unique to the Golf GTD – a flat-bottomed steering wheel, a GTD gearshift and a standard tartan interior. The tartan finish is subtly different from that in the GTI, being grey, white and black, rather than red, white and black. UK orders from end April 2009, deliveries from 22 June 2009. Prices from £21,850 RRP for the three-door, six-speed manual model. + £585 premium for five-doors. + £1,305 for six-speed DSG automatic gearbox.
July 2009
1.6 TDI launched
Common rail diesel announced: All Golf models with this engine and five-speed manual gearbox achieve CO2 emissions of under 120 g/km, while the new Golf BlueMotion is capable of 68.9 mpg on the combined cycle which equates to a theoretical range of over 800 miles, while emitting just 107 g/km of CO2.
Three versions of the 1.6-litre TDI engine are available. Entry-level 90PS – offered in S trim only – which returns 62.8 mpg on the combined cycle while producing 118 g/km of carbon dioxide. Second version has more power at 105PS and is available in S and SE trim. This has a combined economy figure of 62.8 mpg and a CO2 output of 119 g/km. This engine is also available with a seven-speed DSG automatic gearbox.
The third is the 105PS BlueMotion. Although it uses the same basic powerplant as the other new vehicles, the BlueMotion variant has significantly enhanced economy and carbon dioxide figures: 68.9 mpg and 107 g/km. The gains in efficiency are through a combination of changes to the vehicle's drivetrain and aerodynamics. The engine's five-speed gearbox has longer ratios in third, fourth and fifth gears as well as regenerative braking.
A Stop-Start system is also fitted to the new Golf BlueMotion to improve efficiency further. The system allows the engine to shut down completely when at a standstill before automatically restarting as soon as the driver is ready to move off. The Bluemotion features optimised aerodynamics with front-mounted cooling ducts moved to the underside of the vehicle, a ride height lowered by 15 mm and low rolling resistance tyres.
Standard can be ordered from 4-7-2009 for imminent delivery. BlueMotion models are due to arrive in the UK in September. A second phase of Golf BlueMotion models will be introduced at the end of 2009 based on the entry-level S model and these second phase cars are expected to have a CO2 output of 99 g/km and a combined economy figure of over 75mpg.
1.6-litre TDI 90 PS: 1598cc, 90PS @ 4200rpm, 170lb ft / 230Nm @ 1500rpm, 110mph, 0-60 12.6, 62.8mpg combined
1.6-litre TDI 105 PS: 1598cc, 105PS @ 4400, 185lb ft / 250Nm @ 1500rpm, 117mph, 0-60 11.0 (10.9 with 7-spd DSG), 62.8mpg com (DSG 60.1 com)
1.6-litre TDI 105 PS BlueMotion: 1598cc, 105PS @ 4400, 185lb ft / 250Nm @ 1500rpm, 118mph, 0-60 11.0, 68.9mpg combined.
September 2009
Golf R unveiled at the Frankfurt Motor Show, equipped with a 2.0-litre TSI four-cylinder engine developing 270 PS and four-wheel drive.
The new engine is 35 kg lighter and 20 PS more powerful than the 3.2-litre V6 found in the outgoing Golf R32. Economy is 33.2 mpg while CO2 emissions are 199 g/km. 0 to 60 mph in 5.5 seconds. Equipped with a six-speed DSG gearbox, this figure falls to 5.3 seconds while top speed is 155 mph. The 1,984 cc, four-cylinder EA113 engine (as opposed to the EA888 fitted to the current Golf GTI) is derived from the Mk V Golf GTI. To extract the extra power the block has been reinforced with an entirely new alloy head, uprated pistons, conrods and high pressure injectors. An uprated turbocharger generating 1.2 bar of boost is joined by a new intercooler to cope with the extra heat generated. The result is 270 PS developed at 6,000 rpm and 258 lbs ft of torque at 2,500 rpm.
New 345 mm diameter front brake discs (rear: 310 mm) and callipers are joined by uprated suspension that's been lowered by 25 mm with revised spring and damper rates and new anti-roll bars. The Electronic Stabilisation Programme (ESP) has also been revised for the Golf R with two stages designed for track use. Finally, the electro-mechanical power steering system has been tweaked to sharpen responses.
Unlike the four-wheel drive system fitted to the R32 that relied on differing wheel speeds between the front and rear axles to engage the four-wheel drive, the system fitted to the Golf R uses a pre-charged hydraulic system that's able to react more quickly while also limiting the torque being channelled through either axle to reduce wheelspin. In extreme cases up to 100 per cent of the torque can be channelled to the rear wheels if required.
18-inch five-spoke wheels complete with 225/40 tyres are standard. 19-inch wheels with 235/35 tyres are optional. At the back, unique rear light units lend the Golf R an aggressive look – the high-intensity LED bulbs hidden behind smoked lenses. Gloss black highlights throughout the interior are complemented by the subtle, electric blue needles in the revised instrument column. The new Golf R is on sale in the UK from December 2009 with prices and specifications due to be announced nearer this time.
October 2009
Golf BlueMotion announced
Returns claimed 74.3mpg comb and 99g/km CO2. Golf BlueMotion costs £17,325 RRP OTR; exempt from annual VED. Unique styling and economy package. Uses standard Golf's 1.6-litre TDI common rail engine with 105 PS and maximum torque of 184 lbs ft (250 Nm) developed at 1,500 rpm. This engine endows the new model with a zero to 62 mph time of 11.3 seconds and a top speed of 118 mph.
Standard specification is based on that of the standard Golf S model, but the BlueMotion has a number of additional features which enhance economy and reduce emissions. These include a Start/Stop system, regenerative braking, hill hold, longer gear ratios, low rolling resistance tyres, a multifunction computer showing recommended gear changes for maximum economy and sports suspension.
Golf R prices announced
From £28,930. Fitted with a 2.0-litre TSI four-cylinder engine and a six speed manual gearbox as standard, the Golf R produces 270 PS and 258 lbs ft of torque. A six-speed DSG gearbox is available as an option from £1,300. The Golf R, available in both three- and five-door bodystyles, uses a pre-charged hydraulic version of Volkswagen's 4MOTION four wheel drive system. This system can react quicker than previous 4MOTION systems while also limiting torque to maximise traction and minimise wheelspin.
The Golf R does 0 to 60mph in 5.4 seconds. The DSG gearbox shaves a further two tenths of a second from this time. The Golf R returns 33.2 mpg on the combined cycle (DSG 33.6 mpg) and CO2 emissions of 199 g/km (195g DSG). Top speed is 155 mph.
New front bumpers complete with LED running lights and a trio of deep airdams, Xenon lights which frame gloss black grille elements, gloss black wing mirrors, sill extensions and 18-inch five-spoke 'Talladega' alloy wheels housing gloss black 'R' callipers. Optional 19-inch alloy wheels in the same design are also available and can be specified with a gloss black finish. At the back a roof mounted spoiler, and twin exit exhausts exiting from the centre of a gloss black diffuser. Smoked rear light units house high-intensity LED bulbs.
Inside are new sports seats complete with 'R' logos, piano black and silver highlights, a new three-spoke black leather sports steering wheel with contrasting stitching and revised white backlit dials with subtle electric blue needles unique to the 'R' range. Vienna leather sports seats are available on both models and Recaro bucket seats can also be specified as an option on both the three- and five-door Golf R models.
April 2010
VW Golf 1.2TSI introduced with 4-cylinder chain cam 1,197cc turbo petrol engine. 105HP, 175Nm torque; 0-60 in 10.3 seconds, top speed 118mph, 49.6mpg combines, 134g/km CO2. 6-speed manual transmission.
May 2010
The Golf blue-e-motion concepy adopts an electric motor developing 115 PS and 199 lbs ft of torque powered by lithium-ion batteries with a capacity of 26.5 kilowatt-hours. This allows the Golf blue-e-motion to accelerate to 62 mph in 11.8 seconds before reaching a top speed of 86 mph with a range between charges of over 90 miles.
The batteries are neatly located in the boot of the Golf blue-e-motion, under the rear seats and in the transmission tunnel to leave a boot capacity of 279 litres. The batteries are kept at the optimal temperature through the use of a secondary cooling system.
Mounted in the engine bay, the electric motor, transmission and differential along with high-voltage pulse-controlled inverter, the 12 Volt electrical system, DC/DC converter and charging module are all incredibly compact and account for a rise in overall weight of only 205 kg when compared to a conventional diesel Golf. The Golf blue-e-motion will take its next step in 2011 when a fleet of 500 prototypes begin testing in real-world conditions ahead of production starting in 2013.
May 2010
Golf Match introduced
Replacing the SE trim level, with over £1,600 worth of extras while costing £300 more than the outgoing SE. The Match also comes with the newly-available option of a 140 PS BlueMotion Technology model for added economy and performance.
On top of the SE's already generous specification which includes, among other items, ABS, ESP, seven airbags, Climatic air conditioning, alarm, cruise control and multi-device interface for connectivity to iPod or MP3 player, the Match adds unique 16-inch 'Croft' alloy wheels, a leather multifunction steering wheel, DAB digital radio receiver, Bluetooth system, front and rear parking sensors and an RCD 510 touchscreen stereo with six-disc CD autochanger.
Available with the same engines as the outgoing SE: 1.4-litre TSI petrol with 122 PS, a 1.6-litre TDI 105 PS or a 2.0-litre TDI with 140 PS. Both the petrol and the 1.6-litre TDI are offered with Volkswagen's seven-speed DSG gearbox, while the 2.0-litre TDI can be specified with the six-speed DSG option.
BlueMotion Technology Match model is also available with the 1.6-litre TDI 105 PS returning 68.9 mpg on the combined cycle and emitting 107 g/km of carbon dioxide. New for the Match is a BlueMotion Technology model in combination with the popular 2.0-litre TDI 140 PS unit. This offers customers a combined fuel economy of 65.7 mpg and CO2 emissions of only 114 g/km and, as such, is likely to appeal to fleet customers who will benefit from BIK tax advantages as well as environmentally conscious drivers who don't want to compromise on performance. The BlueMotion Technology models' enhanced economy comes as a result of a Start/Stop system and battery regeneration.
Prices start at £17,730 RRP OTR for the 1.4-litre TSI three-door. The first customer deliveries will start at the end of June.
September 2010
New, entry level Golf Twist announced at £12,995 for the 3-door. Has 1.4-litre petrol engine developing 80 PS and 97 lbs ft of torque, six-speed manual transmission. Zero to 62 mph in 13.9 seconds and top speed of 107 mph. The Golf Twist has a combined cycle economy figure of 44.1 mpg and emissions of 149 g/km. More than £700 of additional equipment over the Golf S on which it is based. The Twist adds 16-inch 'Atlanta' alloy wheels, RCD 310 radio system with MDI multimedia connectivity and a front centre armrest to the comprehensive list of standard equipment.
July 2012
VW Golf GTI Edition 35 runout special model announced with 335HP and 300Nm torque. 3-doors or 5 doors. 6-speed manual or 6-speed DS250 wet clutch DSG. While every other Mk VI GTI Got the chain cam EA888 engine, for the Edition 35, VW reverted to the pre-2009 CLDG 2009 CLDG EA113 2.0 engine, which is belt cam. It developed 235HP and 300Nm torque. Causes massive confusion 8 years later. All explained here: http://australiancar.reviews/GolfGTi-Edition35_CDLG_Engine.php /
August 2012
Revo released a range of ECU software upgrades for the Golf GTI Edition 35. Stage 1 brings a 54bhp and 72lb ft increase and raise the engine rev limit to 7,000rpm; Stage 2 requires a turbo-back exhaust system, high-flow intake system and uprated intercooler to deliver up to 100bhp more. Stage 2+ requires the additions of an uprated high-pressure fuel pump and engine mounts to give a further 32bhp over Stage 2. With Stage 1, once the software has been fitted, using Revo's unique Serial Port Switch, it is possible to revert the vehicle back to a standard spec in seconds. Or, if preferred, the car can also be switched into 'Valet' mode (3,000 rpm max, no boost) or even 'Anti-Theft' mode where it won't run at all. Stage 1 costs £499 + VAT; Stage 2, £549 + VAT and Stage 2+ £599 +VAT. Purchasers of Stage 1 can also upgrade to either of the latter options at a later date for just £100 + VAT.
What does a Volkswagen Golf (2009 – 2013) cost?
List Price from
£19,150
Buy new from

£15,487

Contract hire from

£169.20

per month
Get a finance quote with CarMoney
Buy a used Volkswagen Golf from £7,699