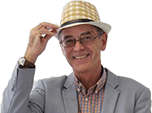 Vauxhall Vectra (2002–2008)
What's good
3.0V6 CDTi Elite voted Caravan Club 'Family Towcar of the Year 2005.
Vauxhall New Vectra 2002 - 2005 had a very convenient left to right dip switch behind each headlight - great for quayside conversion.
98% breakdown free in 2003 Which survey. Fewest number of breakdowns, problems and faults in 2003 Which survey.
Helpsite www.Vectra-C.com
Forum www.forum.vectra-c.com
One happy reader wrote of his new Vectra 2.0 DI. The headlights always come on dipped when switched on - even if they were on main beam when last turned off. The left had stalk is pushed for main beam but can be then pushed or pulled towards you to dip the headlights. No possible confusion if changing from a UK style or Japanese style set up. Clever rear view mirror that automatically dims at night. The car has much more interior space than the previous model. It feels much bigger than the extra couple of inches in width. Fuel consumption looks like approx 47/48 mpg overall. Cruise control - very handy in areas with speed cameras.
On GM 1.8 belt cam engine, timing belt does not drive waterpump so timing belt can be replaced without replacing waterpump. Aux belt needs to be replaced.
9-4-2018: Report of 2008 Vauchall Vectra 1.8 petrol reching 250,000 miles on original engine / gearbox / clutch / exhaust and very few repairs over the years. Still doing 46 miles to the gallon. 
16-12-2018: Report of 2007/57 Vauxhall Vectra 1.9CDTI reaching 245,000 miles with with problems confined to the dual flywheel (£800) and is worth perhaps £700 (MOTed last week). Even the exhaust is original. 
What to watch out for
'No perforation' warranty cut back to 6 years. Trafficmaster Oracle deleted from spec. Complaints about way indicator switch operates (not really a problem once you get used to it).

Small 300bhp 4.3litre V8 with 280lb ft torque never came. Vauxhall/Opel adopted more efficient 2.8 twin turbo V6 instead.

Oil consumption problems emerging on 2.2DI. Apparently, the bores were machined with too high a gloss. Running-in oil has been used to attempt a quick fix, has been known to cause other problems. Vauxhall/Opel will not accept liability because it would mean expensive repairs to most 2.0DI and 2.2DI Vauxhall/Opel models. Several pressure groups are emerging to try to get Vauxhall/Opel to take responsibility: www.zafirauk.tk and www.peachorlemon.co.uk

19" wheel option with 235/25 ZR19 tyres creates a lot of harshness and tramp. Better to stick with 16" or 17".

Estate car very optimistically list priced at from £16,045 for the 1.8LS (190g/km CO2). 2.0DTi LS estate: £16,945 (159g/km CO2); 2.2i 16v SXi estate: £17,545 (194g/km CO2); 2.0i 16v Turbo SXi estate: £17,995 (221g/km CO2); 2.2i 16v Elegance estate: £18,145 (194g/km CO2); 2.2DTi 16v Elegance estate: £18,995 (170g/km CO2); 2.0i 16v Turbo Elite estate: £21,300 (221g/km CO2); 3.2 V6 24v Elite estate: £22,350 (242g/km CO2); 3.0CDTi V6 diesel Elite estate £25,100 (197g/km CO2). It did not take long for estates to be seriously discounted
2.2 16v petrol engine has been known to snap its timing chain due to the lubrication jet becoming blocked, possibly as a result of running on dirty oil due to extended oil change intervals. Vauxhall Z22SE 2.2 litre engine was modified from March 2002, engine number 11065400, to overcome the timing chain lubrication problem. The problem was caused by an undersized oil spray nozzle which got blocked, starving the timing chain of oil. If the timing chain problem has been subsequently rectified, a modified `bolt' is fitted, with `nicks' on the corners of the hexagon.

Ignition control unit of 2.2 petrol engine is prone to burning out, possibly from the cable rubbing against an adjacent bolt head.

Quite common for DI to default to emergency running mode due to a problem with the Exhaust Gas Recirculation valve.

Poor starting and cutting out after starting of 2.2DI 16v caused by airleaks through fuel injector seals.
Dual mass crankshaft timing chain pulleys can fail on 2.2 diesel engines.

On 2.2 diesel air ingress via injector seals can cause poor starting.
On 2.0 litre diesel circa 2004, pulley on end of crankshaft fails then seizes on. Trying to remove it can damage the crankshaft.

Outbreak of fuel injection pump failures on 2.2 direct injection petrol engines in autumn 2008 coupled with shortage of replacement parts. Pressure sensor and injection pump fail, both made by Siemens. 3 weeks wait for the part as apparently there has been a huge run on them. Pump is £315. Total cost of repair typically £545. Later featured on BBC Watchdog 12-1-2008. ECU fault code does not identify if problem is fuel pump (leaking seal) or pressure regulator (sticking valve).

Seems to be a problem with clutch pedal return springs (which can contribute to a burned out clutch).

Several complaints of "creaking from front suspension", later identified as loose radiator mounts.
Road spring (coils spring) failures extremely common.

1.9 120PS and 150PS diesels are belt cam, not chain cam like the previous 2.0 and 2.2 diesels.
On 1.9CDTI, the wiring harness can rub bare on the transmission casing causing a short circuit that blows the main fuse leaving the car completely disabled. There may be a recall or at least a TSB to check for this. Reports of turbos failing on 1.9CDTIs.

On 1.9CDTI, timing belt drives waterpump and waterpump failure can fling it off in as little as 40k miles, wrecking the engine. By December 2008 this was becoming increasingly common at about 4 years old and circa 50k - 60k miles. So engines need new belts, tensioners, pulleys and waterpumps before 4 years old or 50k miles. More info about 1.9CDTI timing belt failures here: 1.9 CDTI Timing Belt Failures
22-10-2014: Vectra 2.2 petrol models can suffer from fuel pump pressure sensor and high pressure fuel pump problems.

On 1.9 CDTI if the engine smokes or the car suddenly loses power, the secondary butterflies of the swirl actuator valve may have sooted up and seized. Possible to clean but this does not guarantee it won't happen again. Really requires the inlet manifold to be changed as the part where the actuator connects to jams and does not let the butterflies open. Job can take six hours as the fuel pump and cam belt have to be removed to get at it. A coincedental fault is sooting up of the EGR valve.

Some estates have no rear passenger or load compartment lighting. Rear hatch of estate can only normally be opened by key or by a button on the driver's door, which is irritating if you need to open it frequently.

LHS wiper mechanism fails. Vauxhall has issued a dealer kit or improved wiper motor and linkage to fix this FOC. (Report 16-5-08 that this FOC offer had ended.) Also suffer washer blockage and wiper problems in extremely low temperatures.

2006 facelift Vectra does not have left to right headlamp dip switched, now only available where Adaptive Forward Lighting (AFL) is purchased and not possible to retro-fit. Electric folding mirrors and tyre pressure sensors also dropped for the 2006 spec..

Tailgate switch also fails, this is common on Vectra C and Zafira B.

Reports of parking brake failures (so leave it in gear). In September 2007 Vauxhall issues a sunvisor sticker stating:- ADVICE WHEN PARKING. Always apply the hand brake fully, taking care not to depress the lever release button. To reduce operating forces, depress the foot brake at the same time. Before switching off the ignition; With manual transmission, engage reverse gear (if facing downhill) or first gear (if facing uphill). With Automatic transmission, move the selector to the "P" position.

Diesel autos vulnerable to failure of heat exchanger in radiator admitting coolant to the ATF and wrecking the transmission. On cars just out of warranty Vauxhall will usually contribute 40%. Also a design/manufacturing problem with 6-speed auto: an internal overflow pipe was too short which leads to the gearbox not being properly filled with fluid and subsequent result of jerky changes and eventual total failure.

Spate of dual mass flywheel and clutch failures on 2007 reg models, both petrol and diesel. On diesels used as taxis, clutches and DMFs typically last 42k miles.

Optional 19" bling wheels prone to cracking from shocks from poor road surfaces, speed humps and potholes.

On 1.8 petrol, when timing belt is replaced at 40k miles, tensioner, pulleys and waterpump need replacing too.

1.9 diesels can be good to drive, but give a lot of problems: Failed inlet manifold swirl flaps (and the flaps can beak and be ingested by the engine). Failed EGRs. Choked DPFs. Failed timing belts, often because the waterpump seized. Belt, tensioner, pulleys and waterpump need replacing every 40,000 miles. More info about 1.9CDTI timing belt failures here: 1.9 CDTI Timing Belt Failures
Quite a lot of air-com problems. More on that here: Vectra C aircon
Factory fitted CDC 40 Opera DAB radios (from 2007) constantly 'forget' their DAB pre-sets.
8-12-2011: Report of gearshift knob repeatedly becoming detached and not a simple repair because of the sliding latch to lock our reverse.
12-4-2012: On petrol models the reason why the emission control light comes on may be that the cable from the ECU is rubbing against an adjacent bolt head. Probably does not need new coilpacks.
30-5-2012: 3rd Least Reliable 3-5 year old family car in 2012 analysis of Warranty Direct Claims records on www.reliabilityindex.com
17-6-2012: More minor quality problems emerging. Between years 3 and 4 of a 4 year old the door locking mechanism on the drivers door fell apart, costing £151.72 to repair. The CD Multi-changer became temperamental showing problems ejecting CDs. The knob at the end of the gear stick occasionally comes off.
24-6-2012: Air conditioning condensor failures becoming common because they are vulnerable to damage.
11-9-2012: News of timing chain failure of a 55k mile 2007 Vectra 2.8VXR twin turbo. Engine destroyed. Tends to indicate that these engines need idling before switching off from hot, and the 'fully' synthetic oil needs changing every 5k - 7k miles.
15-10-2012: Another case of automatics transmission fluid heat exchanger, which runs through the radiator fracturing, admitting coolant to the transmission and destroying it.
7-11-2012: Rear coil spring failure found during MoT inspection of 2008 Vectra. Vauxhall replaced both rear coil springs free of charge.
13-1-2013: On 1.9 diesel engine, absolutely crucial to change the waterpump at the same time as the timing belt otherwise the tension of the new belt can wear its bearing very rapidly, leading to seizure and throwing off of the belt, though not necessarily valves hitting pistons.
10-6-2013: Camshaft of 3.0V6 CDTI seized on road test after a service due to lack of lubrication., throwing off the timing belt and causing catastrphic engine damage. This may be related to problems with the same engine in the SAAB 9-5. Seems to be a problem with exhaust gas recirculation valves of 3.0 V6 diesel: only last about 12k miles. SAAB advises that the oil level of 3.0V6 diesels should be checked with the engine hot and after it has been standing for five minutes. Best to remove dipstick first because leaving it in prevents oil draining down the dipstick tube. 3.0V6 diesels can use up to a litre of oil every 1,400 miles when towing a caravan. Engines must not be re-started if overfilled with oil. One reader suffered two 3.0V6 diesel engine failures in 42,000 miles.
10-2-2014: Catastrophe piled on disaster with engine of 2005 Vectra SRI CDTI 150. First an injector failure, then head removel necessitating new water pump, timing belt and head gasket, then exhaust manifold problems culminating in the need for a new turbo.
6-8-2015: Vectra 3.0V6 CTDI suffering from low turbo boost pressure. Could be blocked EGR as above. Could be partially blocked turbo bearing oil feed or oil return pipes. Could be injectors.
1-3-2017: Report of problem with inteke manifold swirl flaps and EGR of 52k mile 2007 Vauxhall Vectra 1.9CDTI.
15-9-2017: Report of camshaft timing belt pulley collapsiong on a 2007/57 Vauxhall vectra 1.9CDTI a year after the timing belt was replaced. Engine is now probably reduced to scrap.
3-4-2018: Two heater failures reported on Vauxhall Vectra Cs within days of each other, latest on a 2007 car. Suspect failing heater valve that takes the engine coolant from the engine to the heater matrix.
Recalls
Clutch return spring now subject of a service check/replacement under warranty. Job takes about 30 minutes. No longer any need to replace pedal box.

05-11-2004: VAUXHALL VECTRA AND SIGNUM rear exhaust pipe may move backwards slipping off the front pipe VIN 00000000041019521 to 00000000041133883Build 05/08/2004 to 05/08/2004

17-12-2005: VAUXHALL Vectra C and Signum rear axle hub may not be to specification VIN 00000006*102*5432 to 00000006*103*6596
We need your help with our latest Satisfaction Index, so that we can help others make a smarter car buying decision. What's it like to live with your car? Love it? Loath it? We want to know. Let us know about your car - it will only take a few minutes and you could be helping thousands of others.
Help us with the Honest John Satisfaction Index now