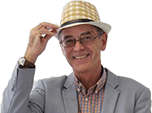 Vauxhall Signum (2003–2008)
Model History
September 2003
Signum flagship model launched
Epsilon based flagship model. Stretched body design, flexible rear-seat arrangement, high equipment package. Length 185.4in/4,636mm. Only 1.6in/40mm more than Vectra saloon, but 113.2in/2,830mm wheelbase is 5.2in/130mm longer.
Three seat rear can be turned into two individual seats that can slide back by up to 130mm giving lots of legroom. The seat backs can be reclined to 28 degrees. The three rear seats can also be folded forward to create a completely flat load surface. Load carrying capacity then more than 1400 litres. With all five seats in use there is up to 480 litres of load space, depending on the rear seat position.
Three new ECOTEC engines: Vauxhall's first petrol direct injection engine: 2.2 litre and 155PS; a new SAAB based 175PS 2.0-litre turbocharged chain cam engine; a 3.2 litre 213PS V6 petrol; a 2.0 litre 100PS diesel with low 159g/km CO2; and a 3.0-litre 177PS, 370Nm torque V6 common-rail diesel which puts out 200g/km CO2. Interactive Driving System (IDS) from Vectra II duplicated in Signum, with Adaptive Forward Lighting with bi-xenon headlamps (steering-linked headlamp system that lights up bends in the road like the Citroen DS and SM), and an orthopaedic and air-conditioned driving seat that can be adjusted eight ways. Prices from £17,995 to £25,600, heavily discounted due to slow sales.
March 2004
New diesels added to the range
New Euro 4 GM/Fiat 1.9 litre diesel engines from Spring 2004:
1.9CDTI 120PS, 280Nm torque, 0-60 10.5, top speed 124, 49.4 mpg combined, 154g/km CO2.
1.9CDTI 150PS, 315Nm torque, 0-60 8.8, top speed 134, 48.6 mpg, 157g/km CO2.
May 2004
Equipment levels uprated
Satnav standard from May 2004.
November 2004
Range additions
Six-speed auto option with 150bhp 1.9 CDTi replaces 2.2DYi auto for 2005 at from £21,845.
November 2005
Signum range facelifted
Major facelift for 2005/2006 on sale from October 2005. 255PS VXR replaced GSi. New 230PS 2.8 V6 turbo petrol engine replaced 3.2 V6.