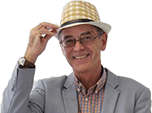 Vauxhall Signum (2003–2008)
Last updated 26 August 2016
What's good
Rear overhang short and height only slightly greater. Gives more rear seat legroom and better ride comfort for rear seat passengers.
Four star NCAP crash safety rating.
What to watch out for
Effectively replaced Omega leaving no rear-drive Vauxhall/Opels apart from Frontera.

Not a great driving experience. Suspension clonks when pressed. V6 TDI strangely sluggish. ESP cuts in too early and cannot be switched off. Complicated rear seat console rattles.

Rumoured small 300bhp 4.3-litre V8 with 280lb ft torque never arrived in UK.
Steep depreciation from list, though not so bad from the discounted prices it is being sold at.

Vauxhall Z22SE 2.2 litre engine was modified from March 2002, engine number 11065400, to overcome the timing chain lubrication problem. The problem was caused by an undersized oil spray nozzle which got blocked, starving the timing chain of oil. If the timing chain problem has been subsequently rectified, a modified `bolt' is fitted, with `nicks' on the corners of the hexagon.

Dual mass crankshaft timing chain pulleys can fail on 2.2 diesel engines.

On 1.9 CDTI if the engine smokes or the car suddenly loses power, the secondary butterflies of the swirl actuator valve may have sooted up and seized. Possible to clean but this does not guarantee it won't happen again. Really requires the inlet manifold to be changed as the part where the actuator connects to jams and does not let the butterflies open. Job can take six hours as the fuel pump and cam belt have to be removed to get at it. A coincidental fault is sooting up of the EGR valve.

On 1.9CDTI timing belt drives waterpump and waterpump failure can fling it off in as little as 40k miles, wrecking the engine. Timing belts of 1.9CDTIs failing in as little as 3 years or 59k miles. More info about 1.9CDTI timing belt failures here: 1.9CDTI Timing Belt Failures

In September 2007 Vauxhall issued a sunvisor sticker stating:- ADVICE WHEN PARKING. Always apply the hand brake fully, taking care not to depress the lever release button. To reduce operating forces, depress the foot brake at the same time. Before switching off the ignition; With manual transmission, engage reverse gear (if facing downhill) or first gear (if facing uphill). With Automatic transmission, move the selector to the "P" position.

Diesel autos vulnerable to failure of heat exchanger in radiator admitting coolant to the ATF and wrecking the transmission. On cars just out of warranty Vauxhall will usually contribute 40%.

Outbreak of fuel injection pump failures on 2.2 direct injection petrol engines in autumn 2008 coupled with shortage of replacement parts. Pressure sensor and injection pump fail, both made by Siemens. 3 weeks wait for the part as apparently there has been a huge run on them. Pump is £315. Total cost of repair typically £545. Later featured on BBC Watchdog 12-1-2008. ECU fault code does not identify if problem is fuel pump (leaking seal) or pressure regulator (sticking valve).
Recalls
05-11-2004: VAUXHALL VECTRA AND SIGNUM rear exhaust pipe may move backwards slipping off the front pipe VIN 00000000041019521 to 00000000041133883 Build 05/08/2004 to 05/08/2004.

17-12-2005: VAUXHALL Vectra C and Signum rear axle hub may not be to specification VIN 00000006*102*5432 to 00000006*103*6596