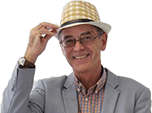 Vauxhall Monaro (2004–2007)
Last updated 14 September 2015
Masses of performance for the money. Wonderful rear-drive handling. Well equipped. VXR 6.0 gets 4 stars.
Pity its looks aren't as exciting as the drive.
Updated 1 January 2007
Limited edition VXR500 added to the range
For 2007, limited-edition VXR500 is based on the standard 6.0-litre Monaro VXR, but uses supercharged forced induction to take the power from 403 to 500PS and torque up from 530Nm to a massive 677Nm....
Introduction