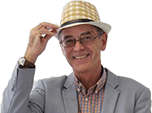 Vauxhall Insignia (2008–2017)
Model History
July 2008
Vauxhall Insignia launched
Optional all-wheel drive, active chassis came in 2010. Five engines available at launch. The dashboard's top-pad wraps around from the instrument panel to the door, creating a unique wing-shape and embracing the occupants. Ambient lighting, which will be featured in future Vauxhall models, radiates a warm, luxurious aura. Much emphasis has also been put into the development of the seats, which set the highest standards in ergonomics, comfort and safety.
AFL (Adaptive Forward Lighting): Nine different light beam settings automatically adjust themselves to cater for various driving conditions, simultaneously enhancing safety and driving pleasure. Moreover, the distinctive styling signature of the front and rear light clusters adds to the Insignia's unique design.
The further enhanced IDSPlus active chassis system helps the car adapt to prevailing driving conditions. The Insignia will be offered with front-wheel and all-wheel drive. The new 'Adaptive 4X4' system's proactive, instantaneous torque distribution not only ensures optimal traction but also enhances dynamic handling performance.
July 2008
Trim and price details revelaed
Prices from £15,935 for the comprehensively equipped 1.8-litre Exclusiv model comes with high levels of equipment, including ESP, automatic headlights, an electric driver's seat height adjuster and electrically adjustable four-way lumbar support. Cruise control is also standard on this model, along with single-zone climate control, front, side and curtain airbags, Isofix and ABS.
The 1.8 ECOTEC petrol engine in the entry level car, produces 140PS and 175Nm of torque and is one of five engines available in the Insignia range, each of which meets Euro 5 emissions standards.
It's joined by two other petrol units – a 2.0-litre turbocharged four-cylinder and a 2.8-litre turbocharged V6 – and two new 2.0-litre diesels with either 130 or 160PS. The 2.0CDTi 130PS Exclusiv is the entry level diesel model, costing £16,935.
Innovative options, such as the Front Camera System, which reads traffic signs and warns drivers if they veer out of their lane, joins next-gen AFL lighting and a standard-on-all-models heated windscreen wash system – known as 'Hot Shot'. Insignia is also available with Vauxhall's clever FlexRide chassis and the choice of either front- or all-wheel drive.
April 2009
Sixth engine added to the range
Coinciding with the Sports Tourer's launch is the introduction of the sixth engine to the Insignia range, the 180PS 1.6 Turbo. Available on all front-wheel drive models, (apart from 'S' trim). The 1.6 Turbo joins the 1.8, 2.0T and 2.8T V6 in the Insignia's petrol engine range, with the 2.0 CDTi 130PS and 160PS diesels also carrying across to the Sports Tourer. All engines meet the latest Euro 5 emissions standards.
April 2009
Insignia VXR announced
With 2.8-litre V6 Turbo ECOTEC engine, micro-alloy forged steel crank, 60-degree cylinder angle and die-cast alloy oil sump. 325PS. Has single, twin-scroll turbocharger and variable valve control for quick throttle response. Adaptive four wheel drive. Accelerates from 0-60mph in 5.8 seconds. Electronically limited top speed of 155mph.
April 2009
Tax beating Insignia Ecoflex launched
With 136g/km CO2, yet same 160PS as other 2.0 CDTIs. Available initially in hatch and saloon versions, and in all trim levels apart from SRi, the Insignia ecoFLEX is on at a starting price of £19,600 OTR for the Exclusiv model.
The ecoFLEX's reduced combined CO2 figure means that business drivers will pay just 18 per cent BIK tax down from 21 per cent for the 2.0 CDTi models. The lower CO2 also mean that all Insignia ecoFLEX owners will be better off by £25 per year due to its lower VED band. Official combined figure of 54.7mpg. Top speed remains at 135mph, while 0-60mph takes just 8.9 seconds, making it one of the quickest green derivatives in its class.
May 2009
VXR and VXR Sport Tourer announced
With 325PS 2.8 twin turbo V6, 6 second 0-62mph and top speed restricted to 155mph. 1,530-litre load capability combined with Adaptive 4x4 chassis. Standard 19-inch alloy wheels (20-inch lightweight forged alloys are a cost option) with bespoke tyres, revised bushing and damper settings on both axles, and Brembo brakes with colour-keyed callipers and vented/cross-drilled discs, Recaro seats, VXR steering wheel and gearknob, as well as different instrument graphics, VXR sill plates and black headlining. Arriving summer 2009. Priced from £30,995.
July 2010
The Insignia ecoFLEX's emissions dropped
From 136g/km to just 129g/km, with a corresponding improvement in fuel consumption from 54.3mpg combined, to 57.6mpg. This means that not only is the ecoFLEX cheaper to run, but since it falls under 130g/km, customers will pay no VED for the first year.
Insignia 2.0 CDTi 160PS model now benefit from CO2emissions of 144g/km (down from 154g/km), meaning 6.5 per cent lower fuel consumption for all drivers and a 2 per cent drop in BIK tax for company car users, down to 20 per cent for Hatch and Saloon variants.
Thanks to a new turbocharger, the 130PS version of the 2.0 CCDTi emits combined CO2emissions of just 136g/km – an 11.5 per cent reduction.
May 2011
'Unlimited' option removes the Insignia VXR's 155mph restricter
This allowed the driver to exploit its all-wheel-drive chassis dynamics to the full and the car to reach a top speed of 170mph.
Available with either manual or auto transmissions, and in Hatch, Saloon and Sports Tourer body styles, a car fitted with the Unlimited option is visually distinguished by a blue Brembo logo on its front brake callipers and a newly-designed tachometer and speedometer, showing higher increments. Producing 325PS, the VXR's turbocharged 2.8-litre V6 engine allows the Insignia VXR to accelerate from 0-60mph in as little as 5.6 seconds for the manual Hatch, a time which is unchanged with the Unlimited option.
The Insignia VXR's Adaptive 4x4 system uses a sport differential with a Haldex multi-disc clutch as well as electronic centre and rear limited slip differentials (eLSD), and is complemented by Vauxhall's FlexRide chassis, which allows drivers to choose between three dynamic setups: standard, Sport and VXR and provides optimum traction in all conditions.
May 2011
Insignia ecoFLEX now down to 115g/km CO2
Falls in to the lowest 13 per cent Benefit-In-Kind tax band for the first time/ The 1.4 Turbo petrol engine also offers low 15 per cent BIK for the 2011/12 tax year.
The 2.0 CDTi ecoFLEX's combined CO2savings are achieved in part by the inclusion of Start/Stop technology, available for the first time on an Insignia. Underbody aerodynamic measures and low rolling resistance tyres also contribute to the Insignia's low running costs.
The Insignia's two revised Euro 5 compliant 2.0 CDTi diesel engines are available with 130PS or 160PS power outputs and improved economy isn't at the expense of performance. Even fitted with the lower-powered 130PS engine, the Insignia ecoFLEX achieves a top speed of 129mph, with 0-60mph taking just 10.4 seconds. The 160PS variant is quicker, posting a 137mph top speed and 0-60mph in 8.9 seconds. Torque is also maintained against the outgoing model with 300Nm for the 130PS engine and 350Nm on the 160PS unit.
For those who prefer petrol engines, the new-to-range 1.4 Turbo engine combines power, efficiency and refinement, emitting just 129g/km of CO2 and achieving a stingy 51.4mpg in the hatchback and saloon. Torque is increased to 200Nm from 175Nm on the outgoing model.
The new Insignia models also benefit from updated 18-inch five spoke alloy wheels and the inclusion of new satellite navigation units, Navi600 and Navi900. The Navi600 offers UK and Ireland mapping and main road networks across Europe, whilst the Navi900 features detailed European mapping.
Prices for the sub-120g/km diesel models start from £20,345 for the ES 2.0 CDTi (130PS) ecoFLEX Start/Stop Hatchback and go up to £29,385 for the top-of-the-range SRi Nav Vx Line Red Sports Tourer (160PS) ecoFLEX. The 1.4 Turbo is priced from £18,680 for the ES Hatchback up to £27,110 for the SRi Nav Vx Line Red Sports Tourer.
December 2011
Vauxhall Insignia BiTurbo announced
Producing 195PS and 400Nm of torque, but with CO2 emissions as low as 129g/km. Known as the Insignia BiTurbo, and on sale now, it's available with a choice of five-door Hatch and Sports Tourer bodies in SRi, SRi Vx-line and Elite trims, priced from £27,120 on the road.
The potent, twin-sequential turbocharged diesel is based on the existing 1956cc unit which powers key models in the Insignia, Astra and new Zafira Tourer range. However, in BiTurbo form the engine produces up to 35PS more power and a significant 50Nm of extra torque, reducing the 0-60mph time by nearly one second to 8.2 seconds (Insignia FWD Hatch).
But thanks to a package of eco features – including standard Start/Stop across the range – the FWD Hatch achieves a combined 57.6mpg, 2.2mpg better than the single-turbo 2.0 CDTi 160PS model.
What makes the Insignia BiTurbo unique in this class is its use of sequential turbocharging, with the smaller turbo accelerating quickly at lower engine speeds to eliminate 'lag', providing 350Nm of torque from just 1500rpm. In the mid-range, both turbochargers work together, with a bypass valve allowing gases to flow from the small to large unit; during this phase, maximum torque of 400Nm is produced between 1750-2500rpm. From 3000rpm, all gases flow directly to the larger turbo, ensuring performance is maintained at higher engine speeds.
Complementing this power gain, Vauxhall's clever FlexRide adaptive damping is standard on all Insignia BiTurbos (normally a £790 option on front-wheel drive Insignias). The system reacts within milliseconds to driver inputs and can 'learn' how the car is being driven and adapt damper settings accordingly. Drivers can also select Tour and Sport buttons, and configure the throttle, steering and damper settings in Sport mode separately.
On four-wheel drive models, FlexRide is integrated with the car's Torque Transfer Device (TTD) and the rear axle's electronically controlled Limited Slip Differential (e-LSD). These features allow torque to be automatically transferred between front and rear wheels, and between left and right wheels on the rear axle, offering exceptional levels of traction, grip and control.
In common with other models in the Insignia range, the BiTurbo has the option of Vauxhall's new Front Camera System, with traffic sign recognition and lane departure warning, and Adaptive Cruise Control, which allows the driver to maintain a set distance from the car in front.
March 2012
Vauxhall Insignia BiTurbo goes on sale
The Insignia BiTurbo is available as a five-door hatchback or a Sports Tourer in SRi, SRi Vx-line and Elite trims, priced from £27,120 on the road . Both standard front-wheel drive and four - wheel drive verisons are available. The twin-sequential turbocharged diesel is based on the existing 2.0-litre engine. However, in BiTurbo form the engine produces up to 35PS more power and a significant 50Nm of extra torque.
June 2013
Insignia revamp announced
Available as a five-door Hatch, four-door Saloon and Sports Tourer estate, the new range now starts at just £16,279, nearly £2,000 less than entry into the outgoing line-up. There are four new engines including: a 99g/km 140PS 2.0 CDTi offering large cost benefits to fleet and high-mileage drivers; an all-new 1.6 SIDI 170PS Turbo; and a new 250PS 2.0 SIDI Turbo petrol. Existing diesel units have also benefited from refinement improvements.
The Insignia's range has been simplified, too. There are now eight trims (down from 14 in the outgoing line-up), ranging from Design to Elite, with a mixture of new models that will appeal to both retail and fleet buyers. And like all Vauxhalls, the New Insignia range will come with Lifetime Warranty, allowing first owners peace of mind for as long as they own the car, up to 100,000 miles.
The New Insignia range's powertrain line-up has been broadened still further with the addition of an all-new petrol engine and new derivatives of the existing 2.0 CDTi unit. Now available with a choice of three power outputs – 120PS, 140PS and 163PS – the New Insignia range's 2.0 CDTi engine offers drivers ultra-lowemissions of 99g/km (76.3mpg combined) for the lower two outputs and 114g/km (65.7mpg combined) for the higher output unit (figures for Hatch models). But performance hasn't been compromised, with even the 120 and 140PS models producing up to 320 and 370Nm of torque respectively, and the 163PS model up to 380Nm.
Also new to the engine line-up are two direct injection petrol units: the new-generation 1.6-litre SIDI (Spark Ignition Direct Injection) producing 170PS/280Nm, and the 2.0-litre SIDI, producing 250PS/400Nm. They can be coupled with a six-speed manual transmission and Start/Stop function, or with a new, low-friction six-speed automatic gearbox. In addition to front-wheel-drive, the 2.0-litre SIDI Turbo is also available with four-wheel-drive.
The biggest change existing Insignia customers will see when they sit in the new car is a completely re-designed centre console and instrument cluster. The centre console has been simplified and now has fewer buttons for more intuitive operation of common functions, such as air conditioning and infotainment, while the instrument cluster has new dials and a fresh, high-tech look.
Optional across the range is an 8-inch screen infotainment display (up from 5-inches in the outgoing range) and a new, upgraded instrument cluster with an 8-inch, high-resolution colour display. The cluster incorporates two outer dials showing fuel and revs, while in the centre sits a speedometer that can be displayed in analogue or digital form, or changed to show functions such as smartphone or audio use, or navigation.
September 2013
New engines shown
1.6 chain cam manifold in head petrol and 1.6 chain cam manifold in head CDTI. Also a revised £29,749 170mph VXR and £31,049 VXR Sports Tourer.
Changes include enhanced exterior styling and improved cabin and new engine options, bringing the emissions of the cleanest 120PS and 140PS 2.0-litre diesel engines down to 99g/km. The range also gets new petrol engines with 170PS or 250PS. Prices start at £16,279 and order books are open – first deliveries are due in October 2013.
Externally the new Insignia gets redesigned headlights, a tweaked grille, new running lights and a redesigned rear similar to that seen on the new Cascada convertible, complete with chrome strip stretching between the LED rear light clusters. Two new shades of green have been added to the colour palette.
Inside there is a completely redesigned centre console with fewer buttons, which should make life easier for drivers. The instrument binnacle features new dials and, as an option, an eight-inch touchscreen is offered which features sat-nav, media and smartphone connectivity.
The engine range consists of three diesels with 120PS, 140PS and 163PS and two new petrol engines – a 1.6-litre with 170PS and a 2.0-litre with 250PS, the latter of which can be specified with all-wheel drive. Both the 120PS and 140PS diesel engines have been tweaked to reduce emissions to 99g/km, meaning VED band A and a BIK rate of 14 per cent for company car drivers.
The range features a huge eight trim levels, but equipment is generous across the boards. All models feature DAB radio, Bluetooth, LED running lights, electric drivers' seat adjustment, electric parking brake, climate control, automatic headlights and electric windows.
The starting price for the entry-level Design model is £16,279 on the road, while the top Elite model is priced from £21,379 on the road. Order books are open and deliveries are due in October.
1.8 VVT: 0-62mph 11.5 seconds; top speed 127mph. Combined consumption 40.4mpg, CO2 emissions 164g/km (VED Band G).
1.4 VVT Turbo: 0-62mph 10.9 seconds; top speed 127mph. Combined consumption 54.3mpg, CO2 emissions 123g/km (VED Band D).
1.6 SIDI Turbo: 0-62mph 9.2 seconds; top speed 136mph. Combined consumption 47.9mpg, CO2 emissions 139g/km (VED Band E).
1.6 SIDI Turbo Automatic: 0-62mph 9.9 seconds; top speed 130mph. Combined consumption 42.8mpg, CO2 emissions 155g/km (VED Band G).
2.0 SIDI Turbo: 0-62mph 7.5 seconds; top speed 155mph. Combined consumption 39.2mpg, CO2 emissions 169g/km (VED Band H).
2.0 SIDI Turbo Automatic: 0-62mph 8.9 seconds; top speed 152mph. Combined consumption 35.8mpg, CO2 emissions 186g/km (VED Band J).
2.0 CDTi 120PS ecoFlex: 0-62mph 11.9 seconds; top speed 121mph. Combined consumption 76.3mpg, CO2 emissions 99g/km (VED Band A).
2.0 CDTi 130PS: 0-62mph 11.1 seconds; top speed 127mph. Combined consumption 62.8mpg, CO2 emissions 119g/km (VED Band C).
2.0 CDTi 130PS Automatic: 0-62mph 11.2 seconds; top speed 126mph. Combined consumption 53.3mpg, CO2 emissions 139g/km (VED Band E).
2.0 CDTi 140PS ecoFlex: 0-62mph 10.5 seconds; top speed 127mph. Combined consumption 76.3mpg, CO2 emissions 99g/km (VED Band A).
2.0 CDTi 163PS ecoFlex: 0-62mph 9.5 seconds; top speed 136mph. Combined consumption 65.7mpg, CO2 emissions 114g/km (VED Band C).
2.0 CDTi 163PS ecoFlex Automatic: 0-62mph 9.6 seconds; top speed 130mph. Combined consumption 50.4mpg, CO2 emissions 148g/km (VED Band F).
2.0 CDTi BiTurbo 195PS: 0-62mph 8.7 seconds; top speed 142mph. Combined consumption 60.1mpg, CO2 emissions 125g/km (VED Band D).
2.0 CDTi BiTurbo 195PS Automatic: 0-62mph 8.8 seconds; top speed 142mph. Combined consumption 48.7mpg, CO2 emissions 154g/km (VED Band G).
What does a Vauxhall Insignia (2008 – 2017) cost?
List Price from
£20,080
Buy new from

£20,045

Contract hire from

£233.45

per month
Get a finance quote with CarMoney
Buy a used Vauxhall Insignia from £6,998