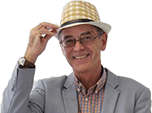 Vauxhall Insignia (2008–2017)
What's good
Voted European Car of the Year 2009, beating Fiesta, Golf, Superb, Megane and MiTo.
5 Star Euro NCAP rating. 35 points out of a maximum 37. Five-stars adult occupant rating, four stars for child protection and two stars for pedestrian protection.
Handles reasonably well.
Decent ride quality.  
Much improved after 2013 facelift.
What to watch out for
New 2.0 diesel based on old Alfa Romeo 1.9 diesel that was probably the most troublesome car diesel engine available in recent years.
The way rain is channelled off the trunk lid causes is to funnel down onto the back bumper and then splash the legs of whoever opened the trunk.
Steering of the EcoFLEX diesel is a bit light, but that's the price you pay for the exceptional economy afforded by low rolling resistance tyres.
The coupe like shape of the car makes it a bit claustrophobic and difficult to reverse park.
Satnav only takes 4 digit postcodes.
By mid November 2010, electrical issues were starting to emerge: Paul Jones reported dashboards switching themselves off, car failing to start, car cutting out while driving. Both his original Insignia and the replacement,
15-7-2011: Seems to be a rear brake disc and pad binding problem. The old type of pads can bind, part number: TRW 16586609. The new type do not bind or score the discs, part number: TRW 16586611.
18-10-2011: Dual mass flywheel failures becoming increasingly common on manual diesel models.
18-11-2011: Dual mass flywheel and clutch failures becoming common on both diesel and petrol models after at little as 13,000 miles.
6-5-2012: Number of engine fires across Europe through power steering fluid leaking from the reservoir onto the hot exhaust manifold and diesel particulate filter of turbocharged engines. Case history featured on BBC Watchdog on 3-5-2012. October 2011 TSB refers to the pipe that carries pressurised power steering fluid to the rack cracking or leaking. The cure is to replace the power steering pressure pipe and clip. The fault affects 6,900 Insignia diesels, all manufactured in Germany between 2009 and 2010.
1-6-2012: A/C condensers vulnerable to stone damage. £450 to replace.
4-8-2012: Report of electric parking brake automatically releasing on starting the engine.
1-4-2013: Problem of hesitance with 2.0 CDTi automatic. Reader bought a 2011 car in Feb 2012. OK for 7 months. Then in September 2012 developed a prolonged judder on warm-up cycle and began hanging in gear. Taken in by Vauxhall dealer 8 times between October and November but they were not able to fix the faults. Software Update became available in November but made the car worse and it then developed further faults, high idle, the needle jumping around the rev range, and the mpg was significantly reduced with the car returning 28.4mpg. Vauxhall then suspended the Software Update, nationwide, due to complications with how it worked with the car. In February VX took the car to Luton (VX Head Office) for 5 weeks and in this time they decided that the car was 'Hesitating' for a split second and returning 40.7 mpg and this is within VX parameters. Car returned with prolonged judder still present and by April 2013 still not fixed.
15-4-2013: Report of DMF and transmission bearing failure on 42k mile 2009/59 Insignia CDTi 130 costing £750 + £750 after respective 50% and 80% contributions from Vauxhall.
3-5-2013: Seems that there is an acknowledged problem with the brakes on VXR and that Vauxhall is replacing all four discs and pad sets on VXRs with less than 20,000 miles as a TSB. This is not a VOSA vehicle safety recall.
30-5-2013: DMF and clutch of Insignia diesel failed after 34,000 miles, not covered by 'Lifetime Warranty'. Bill £1,600.
9-12-2013: Manual gearbox of 2009 1.8 Exclusiv became noisy at 33k miles. Vauxhall offered to cover 70% of the £2,700 replacement costs (inc VAT).
21-12-2013: Alloy wheels of VXR prone to losing their clearcoat in patches and oxidising.
22-1-2014: 40k mile 2010 Insignia 1.8i SE has required 3 sets of rear brake pads (electric parking brake) and after 5 years entire exhaust system was badly corroded. See 15-7-2011 for more on the rear brake binding problem.
8-2-2014: Report of ABS wiring loom "corroded beyond repair" on 3 year 5 month old Insigna SRi 160. Quoted a repair cost of £3,000.
18-4-2014: AA inspection of 42,000 mile 2010 Insignia 2.0 CDTi showed "Gearbox operation/noise. Final drive operation/noise - An excessive whining noise was evident from the transmission when in first and second gears at the time of road test. Would advise immediate investigation in this area as this could prove costly to repair."
18-6-2014: Multiple problems with 2010 Insignia 1.8i Sports Tourer bought from Motorpoint at 6 months old with 12,000 miles, now 55,000 miles: Gearbox, clutch, power steering pump, water coolant pump, rear brake discs all replaced under original 3 year warranty. Now having problems with gearbox again, 2nd PAS pump leaking, oil cooler gasket leaking.
24-7-2014: 2008-2014 Vauxhall Insignia least reliable new large car in 2014 Which? Car Survey with reliability rating of 86.2%.
5-1-2015: Vauxhall Insigina diesels seem to have a problem of the dual mass flywheel wearing the bearing of the first motion shaft of the gearbox. Vauxhall has replaced gearboxes FoC under goodwill, even for cars as early as 2011 with 66k miles, but has required the owner to pay for a new DMF and clutch, costing £1360 while the gearbox swap was under way.
26-11-2015: DPF regeneration system of Insignia 2.0 CDTI SRi repeatedly failing with dash message of "Engine overheating Turn off immediately". ECU error is "P2428 Exhaust Gas Temperature Too High Bank 1". (The car cannot be driven when this problem happens, it sounds and runs terrible).
29-11-2015: 2011 Insigna Tourer 2.0 CDTI left standing for a week reported as suffering fan and heater controls powering up and down, then the instrument cluster would power up and down with other devices failing, tyre monitor service, theft deterrent system service etc, air bag service. Possible water ingress.
11-1-2016: Water ingress reported to left side of trunk of 2000/60 reg Insignia. Probably coming in via cabin vent situated in lower side of trunk between the carpet and the bumper cover extension.
21-1-2016: Clutch and DMF failed on 2014 Insignia at 18.500 miles and owner forced to foot the bill.
25-7-2016: Report of engine of 2010 Vauchall Insignia 2.0 CDTI SRI seizing due to oil system blockage. Warning light came on saying "Oil Pressure Low, switch off engine immediately". Did that and and called AA who advised that engine had siezed. Car had been through a full service at the dealer, no warning lights until the it was too late to do anything.
15-10-2016: Report that on a 5 year old Vauxhall Insignia the silver trim on the interior door handle peeled and cut the owner's hand. (This is something that used to happen on the 1996 Vauxhall Vectra B.)
5-11-2016: Lighting problem reported with 2009 Vauxhall Insignia Elite. Warning sign 'Service AFL Lamp' regularly appears, the headlights then default to a permanently dipped mode. Two Vauxhall main dealers and a Vauxhall specialist garage have all failed to solve then problem. The main dealers said they could not replicate it, and the specialist garage reported Fault Code U1522. The system was reset by each of the garages in turn and worked for a few days only, then it is back to the problem again. If owner stops the engine, removes the key and restart it the headlights do the AFL dance and the fault goes, but reappears at varying times (sometimes minutes, sometimes hours) afterwards. The warning sign does not appear when the headlights come on automatically in dull daylight conditions, but can occur at night even when the main beam is not activated.
10-12-2016: Report of 2011 Vauxhall Insignia diesel engine suddenly dying. This occurred on several more occasions and the car spent several days with the agents from whom it was bought, but no fault was found. However, it continued recurring during a road trip to and from France. Suspect moisture in an electrical connecting block.
17-3-2017: Failed steering rack and failed engine mount reported on 2010 Vauxhall Insignia 2.0CRDI SRI.
1-5-2017: Report of 117,000 kilometre Opel Insignia diesel used mainly for short runs not actively regenerating its DPF. Pouring fluid dirtectly into the DPF via one of the sensor apertures helps.
24-6-2017: Rumble reported from drivetrain of 2014/64 Vauxhall Insignia 2.0CTDI. Dealer has tried replacing all the wheels and tyres to no avail, and replacing the dual mass flywheel and clutch, but rumble still returned.
12-10-2017: Report of automatic transmission heat exchanger located in the radiator of a 2011 Vauxhall Insignia fracturing, dumping engine coolant into the transmission and wreching the transmission.
12-12-2017: Report of serious problem with Vauxhall Insignia 2.0CTDI 158HP. Whilst driving on some uneven ground, it seem to make a bang and then went into tractor mode. When owner turned the car off it wouldn't start again. Mobile mechanic came out and his computer said 'camshaft sensor' issue which owner replaced and it didn't work. He had it recovered to a local garage who diagnosed it as the timing belt slipping, a cracked pulley and the pulley had a piece of metal broken off. They advised doing a timing belt kit, new pulley and water pump which they did. That seemed to resolve the issue and owner drove it perfectly for 2 days without any issue. Then suddenly on day 3 whilst accelerating up a hill the engine stopped and wouldn't crank. Car recovered to the garage and mechanic said he can't turn the crank it's seized. Said it must have damaged a valve the first time and owner was running on 3 valves for 2 days although there was no loss in power, which seems strange. He said that whatever was damaged in that valve must have been swirling around inside and caused the crank to seize. Owner rang around salvage yards for a replacement engine. One salvage guy said the garage is talking nonsense. It's an engine shared with SAAB and FIAT/Alfa and they have a common problem that they see in the salvage yard: where the dual mass flywheel goes it bends the crank.
10-3-2018: Escalating problem with 2015 Vauxhall Insignia 2.0CTDI owned for the last year, last serviced December 2017. Car broke down with white smoke belting out the back of the exhaust, so taken to Vauxhall dealer. Owner had been checking oil and water every week. Dealer first said had to pay £90 to have an oil and filter change done as there is far to much oil in the engine and there has been damage to the turbo and pipes having to be cleaned out at a cost of £1,179. Then they contacted owner again to tell him the sensors had been damaged in the exhaust and need to be replaced which now brought the total to £1400+. Then on 09/03/17 another call to say they think there's now damage in the engine and could possibly be the pistons which is more money. Won't they fix under Vauxhall warranty because all caused by car not being driven far enough to passively and actively regenerate the DPF.
6-4-2018: Report that since an 80,000 mile service id a Vauxhall Insignia, which included a new auxiliary drive belt and water pump, the belt has twice fallen off of the cogs, once when steering sharply to avoid a pedestrian and when driver inadvertently stalled the engine. Reason turned out to be that the tensioner is a pulley on a spring loaded arm, the arm is cast aluminium and was worn at its fixing point, causing it to swing in and out, only slightly, about 3mm. Enough to throw the belt off when the engine stalled.
30 dated faults reported since January 2011
Recalls
January/February 2010: TSB over engine hesitation and in the worst case a thermal overload and subsequent destruction of the Diesel Particulate Filter of the 2.0 CTDI. Relevant VIN numbers called in to dealers for re-programming of ECU. Helpline 0118 9458500
0118 9458500 .
October 2011 TSB refers to the pipe that carries pressurised power steering fluid to the rack cracking or leaking. The cure is to replace the power steering pressure pipe and clip. The fault affects 6,900 Insignia diesels, all manufactured in Germany between 2009 and 2010.
11-7-2016 R/2016/138: Vauxhall Insignia and Zafira C: POSSIBLE LOSS OF STEERING CONTROL. The thread on the swivel pin of the track rod end might not be to specification. Therefore when the nut was tightened onto the thread the correct clamping force may not have been attained. After high mileage damage might occur and develop. If not attended to there is a possiblility that the component might fail and steering control would be lost. Recall the vehicles that are likely to be affected and check the thread on the swivel joint of the track rod end. Where it does not conform to specification replace the track rod end. VINS: G 1 095256 to H 1 000059 and G 1 098482 to G 1 100930. Build dates: 7-4-2016 to 20-4-2016.
17-03-2017: R/2017/034: Passenger airbag may deploy incorrectly: The passenger air bag may not deploy as intended. Fix: On affected vehicles replace the airbag module assembly. VIN: W0LGM6E39H1010765 to W0LGT6E39H1036317; Build dates: 25-08-2016 to 01-12-2016.
Call
Send SMS
Add to Skype You'll need Skype Credit Free via Skype
We need your help with our latest Satisfaction Index, so that we can help others make a smarter car buying decision. What's it like to live with your car? Love it? Loath it? We want to know. Let us know about your car - it will only take a few minutes and you could be helping thousands of others.
Help us with the Honest John Satisfaction Index now