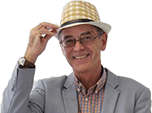 Toyota Urban Cruiser (2009–2013)
Last updated 5 June 2018
Chunky and quirky looks. A rare sight on UK roads. 1.4 D-4D AWD surprisingly enjoyable to drive.
1.3 VVT-I no fun to drive. DMF and clutch of 1.4 D4-D can be short lived.
Updated 5 June 2018
Report that soon after purchase of a used 2010/60 reg Toyota Urban Cruiser 1.4 D-4D a warning light kept appearing on the dashboard. The manual advised that the light indicated that the oil needed changing....
Introduction
The Toyota Urban Cruiser is an oddball car. It's chunky, without absorbing urban ruts, potholes and speed humps as well as a Qashqai on same size tyres. The diesel comes with four-wheel drive that doesn't endow it with off-road ability. The petrol engine is very efficient, with stop-start, but isn't outstandingly fuel efficient or low in CO2. And the collapse of Sterling against the Yen has meant that UK prices are a bit jaw dropping.
Owners' reviews
A great economical compact alternative to a Yaris
An Undervalued practical car
Not up to Toyota's standard
Buy a Toyota Urban Cruiser from £5,298