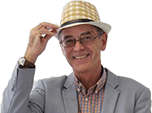 Toyota Urban Cruiser (2009–2013)
Last updated 27 January 2019
Chunky and quirky looks. A rare sight on UK roads. 1.4 D-4D AWD surprisingly enjoyable to drive.
1.3 VVT-I no fun to drive. DMF and clutch of 1.4 D4-D can be short lived.
Updated 27 January 2019
Report of clutch failure of Toyota Urban Cruiser 1.4 D-4D AWD at 20,000 miles.
Introduction
The Toyota Urban Cruiser is an oddball car. It's chunky, without absorbing urban ruts, potholes and speed humps as well as a Qashqai on same size tyres. The diesel comes with four-wheel drive that doesn't endow it with off-road ability. The petrol engine is very efficient, with stop-start, but isn't outstandingly fuel efficient or low in CO2. And the collapse of Sterling against the Yen has meant that UK prices are a bit jaw dropping.
Owners' reviews
A great economical compact alternative to a Yaris
An Undervalued practical car
Not up to Toyota's standard