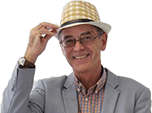 Toyota iQ (2008–2014)
Model History
September 2007
World debut of clever Smart ForTwo sized Toyota iQ concept at Frankfurt Motor Show September 2007. Flexible 3+1 interior can seat three adults plus an additional child, or four small adults. Low environmental impact. 2,985mm long x 1,680mm wide x 1,500mm high.
Minimal overhangs. Seating for three adults plus a child, with option of using the fourth seat for luggage. In regular use, driver and passenger sit side by side, but sliding the passenger seat further forwards makes room for an extra adult and child in the rear. Ultra-compact heating unit that takes up less room in the centre console. A single central dial displays the interior temperature and ventilation controls, directly in the driver's eyeline, with a three-dimensional three-in-one speed, rpm and fuel level read-out mounted above the steering column. Audio and navigation controls are integrated into the steering wheel, with the route-finding information projected in a head-up display.
iQ appeared at Geneva in March 2008 as a market-ready design, ahead of production starting towards the end of 2008. Space-saving design breakthroughs include a flat under-floor fuel tank, new differential and asymmetrical dashboard. Designed to meet five-star Euro NCAP crash test safety standard. UK sales from spring 2009
The name iQ represents what the car embodies: "i" stands for individuality, innovation and intelligence and "Q" for quality.
Steering wheel has a flat bottom to give the driver greater legroom and audio controls are positioned on the wheel to save space on the centre console and make operation easier for the driver. Ultra-slim seatbacks are formed in a one-piece moulding that enhances iQ's edgy feel, while also helping free up additional passenger space. A storage tray is concealed below the rear seat, another feature that does not sacrifice cabin space. For extra luggage room, the 50:50 split rear seats can be folded flat.
Newly developed differential allows iQ to have a more compact engine compartment and front wheels placed at the very corners of the car, with very short overhangs. This yields more than 100mm extra cabin length, compared to Yaris. Flat Under-floor Fuel Tank and Rear-angled Shock Absorbers. Flat under-floor fuel tank has allowed shorter rear overhangs to be developed, helping reduce the car's overall length. A smaller heater/air-conditioning unit releases more space inside at no sacrifice in performance.
Centre take-off steering gear, positioned higher in the engine bay. Also helps give the car a shorter front overhang. Slim seatbacks release a further 40mm of rear passenger room at knee height. With an all new frame structure and optimal adjustment of ancillary parts, the designs save space without sacrificing comfort.
July 2008
Two engines at launch: 3 cylinder 1.0 VVT-I with 68PS and 91Nm torque, manual or 'Multidrive', and 4 cylinder 1.4 D-4D with 90PS and 190Nm torque, manual only. Both EU 4 engines. Voted Japanese Car of the Year 2008.
Equipment options include colour screen satnav with MP3 iPod connectivity, Bluetooth, and SD slot for easy updating of maps or for loading mapping for another country. 15-inch alloy wheels with 175/65 tyres standard. Two trim levels: IQ and IQ2. IQ manual a/c; IQ2 automatic a/c.
February 2009
New iQ 1.33. Toyota's revolutionary iQ, the world's smallest four-seat passenger car, will adopt Toyota's 99bhp (100 DIN hp) 1.33-litre Dual VVT-i engine from July 2009. Benefiting from Toyota Optimal Drive technology and equipped with the economy-boosting Stop & Start system, the new engine will give iQ combined cycle fuel consumption of 58.9mpg and CO2 emissions of 113g/km, using the standard six-speed manual transmission. Toyota's seamless Multidrive transmission will also be available, giving 55.4mpg and 120g/km (mpg and CO2 figures provisional, subject to final homologation).
The 1.33 Dual VVT-i engine generates 98bhp (99 DIN hp) and 125Nm of torque at 4,400rpm. A six-speed manual gearbox is fitted as standard.
Stop & Start can reduce fuel consumption by up to three per cent, depending on driving conditions. The system automatically stops the engine when the gear lever is moved to neutral and the clutch pedal is released, improving fuel economy. The engine automatically restarts, in less than half a second, when the clutch pedal is depressed again. This rapid restart is made possible by a permanently engaged gear mechanism in which the starter motor and flywheel are linked, via a ring gear, by a one-way clutch.
Using the six-speed manual transmission, the iQ 1.33 returns 58.9mpg in combined cycle driving with CO2 emissions of 113g/km. On models equipped with Multidrive the figures are 55.4mpg and 120g/km. The new engine will be featured in a new iQ3 (iQ cubed) grade, with dedicated 16-inch alloy wheels and further specification which will be announced closer to the on sale date.
June 2009
New iQ3 announced powered by 98bhp 1.33 Dual VVT-i engine with Toyota Optimal Drive Toyota Stop & Start system increases fuel efficiency and reduces CO2 emissions. Class-leading fuel economy and emissions – 58.9mpg and 113g/km (six-speed manual). Also available with Multidrive CVT transmission – 55.4mpg and 120g/km (so auto still £35pa tax). Exclusive iQ3 equipment features, including 16-inch dual five-spoke alloy wheels and chrome door mirror housings. On sale from 18-6-2009, price £11,495 (manual) and £12,495 (Multidrive). Four accessory packs available:– iStyle, iUrban, iSports and iConnect. Optional Leather seat trim and Satellite Navigation.
September 2010
Upgraded cabin and new grey interior colour choice. New Kuru black leather upholstery option. Engines revised to meet Euro 5 emissions with no reduction in iQ's fuel economy. Model year 2011 model on sale September 2010.
A new grey interior has been introduced, with contrasting black upper trims on the doors and toning fabric upholstery. The new cabin colour-way is available with Eclipse Black, Pearl White, Island Blue and Tyrol Silver exterior finishes, while the established plum interior will continue to be offered with Deep Amethyst, Chilli Red and Decuma Grey.
New soft-touch materials have been introduced and the "manta ray" motif panels on the door and centre console adopt a new black finish. A scarlet surround has been added to the centre console, toning with contrasting red stitching on the black leather steering wheel. As an option, customers can select Kuru black leather upholstery on models with the new grey interior.
The Toyota Optimal Drive 1.0-litre VVT-i and 1.33-litre Dual VVT-i petrol engines which power iQ have been revised to meet Euro 5 emissions standards. The changes have had no impact on performance or fuel efficiency, with the 1.0-litre (manual) model delivering 99g/km and 64.2mpg (combined cycle) and the 1.33-litre (manual) with Stop & Start returning an official 113g/km and 57.6mpg. The 2011 iQ is priced from £10,158 on the road.