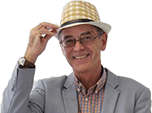 Toyota Corolla Touring Sports (2019–)
Last updated 30 November 2018
Corolla Touring Sports replaces Auris Touring Sports on fine handling TNGA platform and now offering a sportier 180HP 2.0 litre hybrid drivetrain.
UK Auris owners will take time realising the change of name back to Corolla.
Updated 30 November 2018
UK prices announced for 2019 Toyota Corolla Touring Sports and hatchback
offered both with 1.2 petrol turbo engines and two different hybrid drivetrains. These are a revised 1.8-litre system and a new 180PS 2.0-litre version that's engineered for more power on demand,...
Introduction
Corolla is the worldwide best selling car name ever and in other parts of the world continued to be used, so Toyota has returned to it for Europe, renaming what was shown as the 2019 Auris at the Geneva Motor Show in March 2018 as the Corolla.  
The 2019 Toyota Corolla Touring Sports follows the Toyota Corolla hatchback and saloon for 2019 on Toyota's TNGA platform. 
Powertrains are Toyota's existing 1.2 115PS 4-cylinder petrol, together with a revised 1.8 120HP hybrid and an all new 180HP 2.0 hybrid, bringing a degree of performance to the hybrid sector.