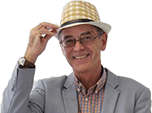 Toyota Avensis (2009–2015)
Last updated 22 February 2019
Efficient 1.8 Valvematic petrol engines almost as economical as diesels. Excellent Multidrive S CVT. Good quality ride. Very reliable.
Dull looks and image. No hatchback. Not as much fun to drive as a Mondeo or Mazda6.
Updated 22 February 2019
Report of problem with VVT-I system of 2011 Toyota Avensis in 2018. AA Patrol found the following fault code/s:System : Engine control - 15E / Engine management TCCS 1P1047 - Valve lift control (bank...
Introduction
Leaner, greener Avensis. With new, more powerful, and higher revving, yet more economical, lower emission petrol engines, while diesel engines develop more torque at lower revs to give better real world economy.
This translates into benefits for company car providers and BIK taxpayers because all 1.8 petrol models, including the CVT auto, and all diesels except the D-4D 150 auto and the 180 T-Spirit Tourer come in under 160g/km. And at 154g/km CO2 the BIK percentage of list price of the new 1.8 Valvematic goes down from the 25% of the old Avensis 1.8 to 18% for the new one.
Owners' reviews
Very comfortable, well equipped and reliable.
Loyal and Reliable Servant
Disappointing Reliability - Full Main Dealer Service History But Gearbox Bearing Failure At < 25k Miles
Generous equipment, soild build, brilliant dealership