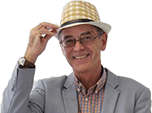 Toyota Auris (2007–2013)
Last updated 8 October 2018
Decent combination of ride and handling that might suit some people better than a harder sprung Golf or a Civic. A few inches taller than a Golf of Focus so easier to get in and out.
Dull, unadventurous styling.
Updated 8 October 2018
Toyota is recalling Auris hybrid models, built from October 2008 to November 2014. In rare situations, the vehicle may not enter a failsafe driving mode as intended. If this occurs, the car could lose...
Introduction
The Auris is a decent enough looking car, a bit like a big Yaris, sitting on a long wheelbase and a few centimetres taller than the average C segment hatchback.
It's a bit more interesting inside, with a flying buttress arrangement housing the gearlever higher than most of us are used to, a commodious centre console and a flat rear floor making it a five seater which is genuinely comfortable for five.
Disappointingly, the 'Optitron' digital dash is laid out with analogue circular instruments instead of the excellent central digital display of the Yaris that you don't have to re-focus from.
Toyota Auris 2007 Range Road Test
Toyota Auris SR180 2008 Road Test
Toyota Auris Hybrid 2010 Road Test
Owners' reviews
Very reliable, comfortable , quiet and easy to drive.
Not the best Toyota i have ever owned , clucth poor & gearing ratios, releiable
Slightly dull but ultra reliable