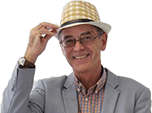 Tesla Reviews
New Cars

Good:
Long Range model can cover 348 miles.
Bad:
Deliveries from June 2019.

Good:
Excellent performance with usable battery range. Impressive, huge touchscreen interface. Practical interior with plenty of luggage space. Easy to drive.
Bad:
Fit and finish could be better for a car at this price. Supercharger network small, but growing.

Good:
Tesla's 7-seater MPV with unusual upward bi-folding rear doors.