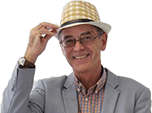 Subaru Legacy/Outback (2009–2014)
Last updated 13 May 2019
Capable and solidly built. Spacious interior. Works well with Lineartronic gearbox. Revised from late 2013 and much improved.
No petrol engines in UK models from late 2013. Expensive to buy. Material quality isn't as good as rivals.
Updated 13 May 2019
Report of car alarm going off repeatedly in 2019 Subaru Forester. "Super-helpful" mechanic at local Subaru dealer suggested that owner look to see if anything metallic had fallen into the cup holder...
Introduction
The 5th generation Subaru Legacy and Outback was launched at the Detroit Auto Show in early 2009 and went into production in May 2009, but did not reach the UK until October 2010 (leaving a bit of a hiatus while 2004-2009 model Legacys and Outbacks were sold off).
As with all Subaru models, the market for the Outback is niche but fairly dedicated. Introduced with a selection of petrol and diesel engines, the range was revised down from late 2013 to be much more simple, with a single, 2.0 boxer diesel engine and one trim level - SX. Additionally a Lineartronic CVT automatic transmission was added to the range. It works well and while the diesel engine isn't the most efficient it provides useful everday performance.
The Outback has a proper all-wheel drive system that isn't simply for helping out when there's a patch of snow on the drive - it offers useable off road traction for use in wet fields and over muddy, rutted terrain. Consequently it's ideal for rural buyers who tend to get trapped by snow and ice and who need to travel across fields. It's also a competent tow car.
It's not a pretentious vehicle - the interior is solidly finished and feels built to last, but it does without fancy embellishments like soft touch dashboard coverings. Instead it feels no nonsense and durable, which will appeal to some as much as it detracts others. There's a lot of space in the cabin with a cavernous boot and ample leg and headroom for rear seat passengers, making it a practical family choice.
It's likely to remain a niche, outside choice however, because it's simply too expensive to compete with the mainstream. Following the 2013 update the range starts at just under £30,000, which is more than the larger, more luxuriously appointed Skoda Superb 4x4. However for rural buyers who truly depend on their car every day, regardless of weather, the Outback should deliver.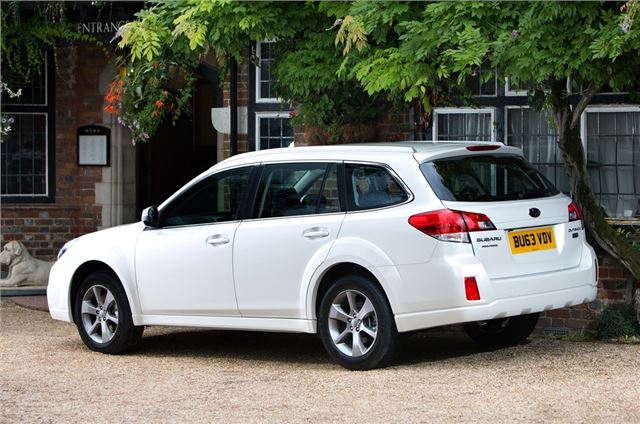 Owners' reviews
Great car & totally reliable
All round, understated, car for life. Simply effortless.
20,000 mile follow-up review. Still five stars
I'd rather have good Engineering than soft plastic dash.