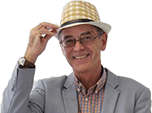 SsangYong Rexton (2003–2012)
Model History
April 2003
Much better looking Musso replacement built by Daewoo's Ssangyong factory to replace Musso in S Korea from 2002. Length: 4,720 mm (15' 6"), Width (not including mirrors): 1,830 mm (6'), Height: 1,760 mm (5' 9").
Engine choice: 138bhp 2.3 litre four, 118bhp 2.9 litre five cylinder MB diesel or 180bhp 3.2 litre six cylinder MB diesel.
UK spec has 2.9 litre turbodiesel engine offering 118bhp and 184lb ft torque at 2,400rpm. Top speed 98mph. Manual: 30.4mpg combined and 244g/km CO2; auto 25mpg combined and 302g/km. Petrol engine is 3.2V6 with 217bhp and 231lb ft torque at 3,000rpm.
Auto only with top speed 114mph, 18,8mpg combined and 351g/km CO2. Electronically selectable four wheel drive with high/low ratios. Ladder frame chassis with steel passenger 'safety cell'. Maximum 3,500kg tow capacity up 12 degree slope, but safe tow limit 85% of kerb weight. Interior luxuries include walnut effect dash, radio CD, and leather and privacy glass on SE and SX models. Prices start at £18,800.
Cut price special 2.9E TDI at £17,499 offers towing capacity of 3.5 tons. Part-time 4WD system allows shifting 'on the fly' from two-wheel drive high ratio to four-wheel drive high ratio and back at the push of a button without having to stop the vehicle. (To select four-wheel drive low ratio, the vehicle must be stationary.)
Electric Sun-Roof and radio/CD player are standard along with fog lamps, roof rails, electric windows, heated front/rear screens and external mirrors. Also a leather steering wheel and a multitude of storage places to hold everything from drinks, through CDs or maps to spare change and sunglasses. The 60/40 split rear seats fold to provide a flat floor and cavernous carrying space. Also more powerful more expensive 270Xdi with 2,696cc 165PS 5 cylinder twin cam common raoil diesel. Torque is 340Nm at 2,400rpm, towing capacity 3,500kg, CO2 228g/km to 266g/km depending on drive system. Prices OTR £21,999 to £24,499.
July 2006
Two Specials launched. Rexton S Sport, based on Rexton 2.7 S Manual 5 Seat with Satellite navigation system, Texas alloy wheels, Chicago side bars with steps. Only 90 Rexton S Sport models will be offered for sale. The retail value of the special equipment items is £1,700, but the Rexton S Sport is £19,995, £1,000 above the standard model.
Rexton SE Sport, based on Rexton 2.7 SE Manual 5 Seat with Kenwood satellite navigation system, Montana 18" alloy wheels, Denver side steps, Rear parking assist. Only 65 Rexton SE Sport models will be offered for sale. The retail value of the special equipment items is £4,750, but the Rexton SE Sport is £23,995, £3,000 above the standard model.
Rexton II launched October 2006 (first photo). New front end with new bumpers and lights. Enhancements to the dashboard design and functionality, an electrically adjusted driver's seat is standard equipment in SX models, and rear cabin ventilation has been improved with new individual air-conditioning vents. Suspension has been fine tuned to deliver greater comfort, and the Mercedes-Benz derived five-speed autobox mow has steering wheel button shifters.
Still seat sup to seven. Engine is a 163bhp, 2.7 litre XDi turbo-diesel with third generation common rail fuel injection. Standard equipment includes: HDC (hill descent control), Hi & Low ratio gears for off-road performance, cruisecontrol (auto only), auto-tilt mirrors, roof rails, dual airbags with front side-airbags, speed-sensing door locks, air conditioning and leather upholstery. SX version has a flip-up rear window, rear spoiler, side steps, privacy glass, rain sensing wipers, heated seats, electronically adjusted driver's seat with three memory settings, and permanent torque-on-demand (TOD) four-wheel drive.
A new company, Koelliker UK Ltd, headed by former Kia boss, Paul Williams, took over the importation and distribution of SsangYong after the previous distributor went into administration in December 2007.
February 2008
New Rexton from 2008. All three new SsangYong Rexton models have all-wheel drive and the 2.7 litre common rail turbo diesel engine for big towing capacity and off road capability. The Rexton squares up against the Mitsubishi Shogun, Land Rover Discovery and Jeep Cherokee and whichever way you look at it, offers great value and performance with huge advantages over the competition.
The SsangYong Rexton 270 S is £19,995 – a £2,600 reduction on the lowest price of the previous model – yet it comes complete with ABS brakes, ESP with Active Rollover Protection (ARP), HDC, climate control and Kenwood audio system. The Rexton S uses manual transmission and torque on demand (TOD) four-wheel drive. Like other Rextons, it will happily tow up to 3.2 metric tons – enough for most caravanners, boat and horse owners.
The Rexton 270 S Auto comes with cruise control and the Mercedes T-Tronic transmission for only £1,500 more. For luxury pulling power, the Rexton 270 SPR is outstanding value at £24,995. You name it and it's probably got it, with only a rear roof spoiler and a Kenwood touch screen audio and navigation system as options.
Rexton 270 S (4wd) £19,995
Rexton 270 S Auto (4wd) £21,495
Rexton 270 SPR (4wd) £24,995
June 2008
Costs of owning a SsangYong Kyron, Rexton and Rodius have been slashed with parts prices cut by an average of 40 per cent. And at the same time, menu servicing has been introduced to ensure that costs of ownership remain competitive.