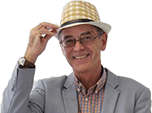 SsangYong Musso (1995–1999)
Last updated 26 March 2015
Spacious cabin with a useful array of creature comforts. Capable off-road and decent tow car. The 2.9 turbodiesel is the best bet.
Unsophisticated road manners and curious styling. Avoid the smaller petrol engines.
Updated 10 January 1995
Big British designed (in Worthing) 5-seater 4x4 with elevated back seats. 15' 3" long by 6' 3" wide, weighs 1,875kg and pulls 2,300kg. Complicated model history began with MB design 5 cylinder...
Introduction
Owners' reviews
Rugged, reliable & very good in the snow/mud with minor anoying niggles