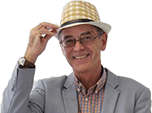 Škoda Superb (2002–2008)
What's good
2.5 TDI V6 auto named Towcar of the Year 2002.

Four star NCAP crash safety rating awarded January 2003.
What to watch out for
Originally did not have folding rear seats.

No NCAP stars for pedestrian safety. 1.8 20v timing belt drives waterpump.

Did not adopt new Passat floorpan for 2007 (the later Superb II did).
Popular among taxi drivers, particularly the 1.9 diesel, so check for signs of this and beware of clocked back starship mileages.
If the drains for the ventilation plenum chamber get blocked with leaves water will have nowhere to go except into the car where it can cause electrical and electronic problems. Vital to check this area regularly. Pollen filter seal and pollen filter waterproof cover may also fail, allowing raniwater into the car even if the sucttle drains are clear.

Petrol engines can hydraulic for an extraordinary reason: water built up in the ventilation plenum chamber due to failure to clear the drains can perforate the seam of the two halves of the brake servo, rust the inside and make the brake pedal hard. That water can then get sucked into the engine if the servo diaphragm becomes perforated.

All 1.8 20V turbos built from around August 2001 to October 2002 can suffer from failure of one or more of the four ignition coils, which lead to a dispute between VAG and a supplier and a severe shortage of coils from November 2002 to January 2003.

Accident damage (rather than routine replacement) parts can be a problem when sourced via Skoda UK as it does not keep a big inventory. If you cannot get the part quickly, best to go independent, for example www.gsfcarparts.com

On 2.0 litre PD diesel engine the oil stainer in the sump is prone to getting clogged with sludge, elading to premature oil pump failure and consequent engine failure. These engines need proper oil changes at least every 10k miles with oil flush added and the old oil drained from the sump plug, not siphoned out.
Early 2.0 TDIs PD 140s and PD 170s with balancer shafts have a chain drive to the oil pump and the chain drive can eventually snap. Later cars have a hexagonal shaft positive drive to the oil pump that is also a problem. Failed oil pump drives totally wreck the engines and if the car has not been 100% Audi maintained, Audi will not pay.
The oil pump is driven from a balancer shaft via a short hexagonal shaft. The peaks of this hexagonal shaft locate in six corresponding but minute grooves machined within the otherwise circular-bored oil pump drive shaft. Thus, the oil pump drive relies entirely on an interference fit of little more than 0.010" along the peaks of the hexagonal shaft. After about 50,000 miles, the shaft can round off, resulting in a totally destroyed engine and turbo, plus a bill of up to £9,000.
If the danger is known and the oil pump is removed by the garage in good time, a new replacement pump will cost over £500, plus the labour etc to remove and refit it. However, it is also possible to save the old pump and modify the drive at a fraction of the cost of a new one. Many local machine shops already have numbers of these pumps in for such rectification, the drive shaft of each having been on the point of rounding off.
The non balancer shaft BKD, AZV and BMN 2.0 engines (which found their way into the 2.0 PD Octavia, A3, Golf, and various SEATs) used a chain driven oil pump very similar, but not identical, to the old 1.9 130hp PD engine. This never seems to give any problems. It's the balancer shafts that cause the problems on the 'posher' VAG 2.0 PD diesels eg Passat, A4, Superb.

This 2.0 PD differs from the 1.9 in having twin Lanchester balancing shafts which contra-rotate at 2x crank speed. The first engines used a chain drive which was a complete disaster and the later engines a gear drive. All 2.0 PD got the geared drive towards the end of 2005.

The problem with the 2.0 PD engine is the drive from the slave balancer shaft to the oil pump, which is a piece of 6 AF hex bar which has inadequate engagement depth with the grooves in the slave shaft. It's the torsional oscillations caused by the balance shafts which destroy the oil pump coupling (the 6mm AF bit of hex) and the chain drive to the balancer shafts before the gear driven systems came out, though these still give problems with the hex key rounding.

The problem is with lack of concentricity of the drive socket into which the drive rod/hex fits. Chacking shows that all the drive sockets in the failed units were off centre by at least 0.1mm. All the replacement balancer units were dead centre and have not led to a repeat failure. Some replacement balancer units have now done 100k+ miles.

You will get this problem at some point if you have a 2.0TDi WITH balancer shafts. If your 2.0TDi does NOT have balancer shafts, you will be ok. If you fit the lastest balancer shaft/ pump assembley from VAG it will more than likely cure the problem for life as they have made the hex longer and centered it all properley.
CR engines are safe. Anything before that..Audi/VAG wont say exactley when they started to fit the units that actualy work properly.
30-5-2012: Surprising 6th Least Reliable 3-5 year old family car in 2012 analysis of Warranty Direct Claims records.
1-3-2013: 99k mile 2008 1.9 TDI needed new turbo plus pressure and g31 sensordrive shaft and leak to steering rack fixed (the whole rack had to be taken out).
28-2-2017: Report of offside rear door of 2007 Skoda Superb becoming impossible to open either from inside or outside. Locked firmly shut and could not be over-ridden.
6-7-2019: Useful discussion about 7-speed dry clutch DQ200 DSGs in https://www.briskoda.net/forums/topic/442553-which-dsg/ (includes a video of how to change the mineral oil in the DQ200).
Recalls
2007 VW Passat TSB 51B8: Remove grommet from drain under batter box to allow clear flow of rainwater out of ventilation plenum chamber.
We need your help with our latest Satisfaction Index, so that we can help others make a smarter car buying decision. What's it like to live with your car? Love it? Loath it? We want to know. Let us know about your car - it will only take a few minutes and you could be helping thousands of others.
Help us with the Honest John Satisfaction Index now