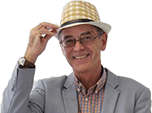 Skoda Fabia vRS (2010–2013)
Last updated 8 May 2018
What's good
Good performance from 1.4 TSI engine.
Sporty yet still functional.
What to watch out for
Severe oil consumption problem on too many models for us to recommend this car.
With DSG, protective software can delay the message from brake switch to ECU that brakes have been released, allowing car to enter a junction or roundabout on the fuel in the combustion chambers, then momentarily shut off mid-junction.
250Nm torque is right at the maximum that the DQ200 7-speed dry clutch DSG can handle.
28-5-2011: There seems to be a problem of tinkling noises from 1.4 TSI engines. Google <1.4 TSI engine failure>, but the posts date back to 2008. One failure was at 80,000km. Others ahve heard tinklings at as little as 3,000 miles. Some owners who have had their cars chipped by Revo to 226PS are having problems, but that isn't really surprising, is it? As far as I can gather it's a timing chain / timing chain tensioner problem. The chains stretch, probably because they are not being properly lubricated, and that's probably because owners are not changing the engine oil and filters frequently enough.
28-11-2011: Numbers of piston failures of superchargerd/turbocharged 1.4TSIs seem to be increasing. Thought to be due to a fuelling problewm that washies lube oil off one of the bores.
28-11-2011: Another report of severe oil consumption, this time of a 15 month old Fabia vRS with the CAVE engine. Using 1 litre in 800 miles. Oil breather modification did not cure it. Consumption increased to 600 miles per litre. Exchange engine offered, but not the revised 1.4 TSI 180PS CTHE unit that apparently solves the problem.
8-8-2012: Report of 13k mile 2011 VRS doing 35mpg and drinking oil. Diagnosed as needing new piston rings.
11-1-2013: Warranty on DSG 7 speed dry clutch DQ200 gearbox extended to 5 years or 150,000 kilometres in Russia and China.
23-2-2013: Complaint of very poor headlights.
22-4-2013: Further report of new Fabia VRS bought in February 2013 using 2 litres of oil in 1,500 miles. So obviously problem not solved by revised 1.4 TSI 180PS engine.
16-5-2013: Yet another report of high oil consumption of Twincharger engine in "sensibly driven" 19,800 mile 2011 VRS. Owner has used 20 litres. Skoda says this is within design limits.
10-6-2013: Yet further report of high oil consumption of 2011 Fabia vRS Twincharger, bought February 2013. Breather modification carried out but high oil consumption continued.
15-9-2013: And yet another report of extremely heavy oil consumption on a Fabia VRS bought in February 2013.
3-10-2013: Being dropped from the range as a result of engine oil consumption problems.
15-10-2013: One more report of excessive ol consumption from 12k mile 2011 Fabia VRS. Engine coil, alternator, ECU plus a list of parts suggested by VAG all replaced. Still has misfire. Car being taken tlo VAG Milton Keynes for further analysis.
11-12-2013: 10,000 mile Skoda Fabia VRS reported as using 1 litre of oil every 670 miles.
12-1-2014: Skoda actually bought back a 13k mile 11 reg Favia vRS for £11,000 which was more than retail and more than fair (the car had been off the road for 6 months).
16-4-2014: Another case of high oil consumption leading to replacement of engine of 8,500 mile 2012/62 Skoda Fabia vRS (was using a litre every 450 miles). Only the engine itself was replaced. Turbocharger, supercharger, spark plugs, airfilter from original engine all re-fitted. Whe this is done, owners need to inform the DVLA and get their V5Cs changed to show the new engine number. Briskoda thread on Fabia vRS engine failures and suggestiion of 5 year engine warranty. Fabia vRS owners tend to be very keen and love their cars so this catastrophe has upset them deeply.
20-8-2014: DSG of 50,000 mile 2010 Skoda Fabia vRS failed completely and was replaced FOC, but reader had to pay 30% of the labour charge.
24-2-2016: Two engine failures reported of 2011/61 Skoda Fabia vRS fitted with CAVE 328597 engine. Car bought used in August 2012 at 1,500 miles from Skoda dealer in Scotland. Always used oil. First engine failure at 10,000 miles in December 2012. EPC light came on, accompanied by a loss of power in the car, juddering motion, and misfiring. Engine replaced under warranty by Skoda dealer in Cheshire, then serviced by same dealer at 16-8-2013 and 10-10-2014. Next service on 28-8-2015 at independent. One month later EPC light came on again. Independent found damaged cylinder and melted spark plug. Skoda Customer services advised that they did not class having a service at a 3rd party as holding a full service history, but would consider "goodwill". Car taken to Chechire Skoda dealer who blamed spark plug for engine failure, therefore no goodwill. Eventually offered 10% goodwill from dealer and 20% from Skoda. Car taken to another Skoda dealer, problem analysed and goodwill offer raised to 50%.
12-1-2017: Further report of engine problems with a 2013 Skoda Fabia vRS 1.4 Twincharger at 40,000 miles. Owner had been careful to keep it topped up with the recommended lub oil (about 500 – 700ml per 1,000 miles on average), only used Shell V-Power and had a full service history with a Skoda main dealer. On a 25 mile regular commute, the engine went into limp mode. Turned out it had lost compression due to a piece breaking off one of the valves. The dealer suggested that this could have been caused by some carbon becoming detached. Owner shown cylinder head and it looked more like a diesel car than a petrol, despite being driven 50 miles a day on fast A roads and the high quality fuel we use. Slight damage to valve seating. To re-set the valves, replace the damaged valve and re-assemble the engine, owner was asked to pay over £1,340 – with Skoda already paying 45%.
Recalls
3-7-2012: www.autoevolution.com reports We have been informed that owners of Euro-spec VW cars (Polo, Golf and Scirocco) are reporting similar problems to the ones that caused a massive recall in China (500,000-strong). The issue has been reported in France, where owners of the aforementioned cars started reporting hearing strange noises coming from the gearbox, which lead them to believe that there may be a design flaw which wears the mechanisms inside it prematurely.

The culprit is VW's latest twin-clutch setup, the seven-speed DSG7, which reportedly makes the 'strange noises' when shifting from 4th to 3rd, 3rd to 2nd and 2nd to 1st, inside the car. However, outside, a different sound is audible, a metallic and repetitive sound which is made when the car goes over speed-bumps. Whatever it is, it sounds serious, especially since owners first began to hear it "a few weeks after delivery" (of the car) - nothing should wear out that quickly.

Also, since the problem in China was never really solved, as they just increased the warranty coverage to 10 years, it will be interesting to see how VW handle this problem in a market very close to home - France. Furthermore, the angry group of French VW owners claim that Seat, Skoda and Audi drivers are also reporting the same problems, so If this report turns out to be accurate, it will spark further outrage and may dent VW's famed 'bulletproof' reliability record.
12-6-2013: Australian VW DSG Recall
Australian VW DSG You Tube Video
Description of Australian Recall:
What are the defects? Due to electrolysis, the DSG 7-speed transmissions are susceptible to conductive deposits forming in the gearbox control units, possibly causing the gearbox fuse to blow. Should this happen, the clutch will fully open due to power supply failure, causing the vehicle to roll to a stop if in motion.
What are the hazards? In the majority of cases, the fault occurs when the engine is started with the vehicle stationary. If the fuse blows while the vehicle is in motion, however, a sudden loss of power at the wheels could in certain circumstances occur while the vehicle is being driven. This may pose a hazard to the vehicle occupants and other road users. All other functions of the vehicle (steering, braking, etc.) remain fully active.
List Price from
£12,255
Buy new from

£9,421

Contract hire from

£138.44

per month