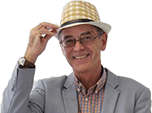 SEAT Exeo (2009–2013)
Last updated 22 March 2019
Video Road Test
Kerb weight
1505–1545 kg
Warranty
3 years / 60000 miles
Servicing
10,000 miles
Driving
As well as a nose and tail job, and the insertion of the dashboard from the A4 cabrio, the Exeo gets VWG's current generation 2.0 litre 143PS TDI. Out went the expensive low-pressure pump and Pumpe Duse injectors. In have come the cheaper, much better high pressure common rail system with piezo controlled injectors.
The result is not only a quieter engine and a punchier engine from 1,750rpm, but also a much more useful engine at low revs. Those piezo injectors allow it to trickle down to 1,000rpm in 6th gear, yet still pull away on the flat in 6th from as little as 1,100rpm. And that, of course, makes it much more economical. I managed to average 49.9mpg over 620 miles at an average speed of 50mph. And, since VAG's miles are a little bit longer than most manufacturers, that translates so something like 51 - 52mpg in a Ford or a Citroen.
More impressive was the way the car covered those miles. Pleasingly relaxed on the motorway, yet with 70mph corresponding to peak torque of a serious 320Nm, there was always bags of grunt under the right foot should it be needed.
Cruising through the 16miles of roadworks on the M1, it was perfectly happy to drop down to between 40 and 50 in 6th, whereas in a PSA/Ford 2.0 litre diesel you'd normally need 4th.
Cross-country it showed it had a few more feathers in its bow. The engine may overhang the front wheels by a considerable amount, but whoever re-engineered the front suspension is a genius. Somehow the wheels contrive to grip and pull the car into apexes almost like a hard-driven quattro. And that on 225/45 R17 tyres that don't jiggle and jump on every cat's eye. I'm not talking limo-like ride here, of course. But ride that is absorbent and comfortable enough to be more than acceptable.
So it's a really good car. Quick with excellent ride and handling. Comfortable. Very economical. Extremely solidly built. The downside is that it's no looker.
But you can't see that from the driver's seat. So if you want a really good car that won't attract any attention to you, put the SEAT Exeo on your list. And try to take it on a really long test drive before finally deciding.
Engines
| Engine | MPG | 0-62 | Top speed | CO2 |
| --- | --- | --- | --- | --- |
| 2.0 TDI | 54–63 mpg | 9.2 s | 134 mph | 117–136 g/km |
| 2.0 TDI 120 | 59–63 mpg | 10.5 s | 127 mph | 117–129 g/km |
| 2.0 TDI 170 | 50–52 mpg | 8.4 s | 142 mph | 142–148 g/km |
| 2.0 TDI Ecomotive | 63 mpg | 9.2 s | 134 mph | 117 g/km |
| 2.0 TDI Multitronic | 51 mpg | 9.3 s | 129 mph | 146 g/km |
| 2.0 TSI | 41 mpg | 7.1 s | 152 mph | 159 g/km |
Buy a SEAT Exeo from £5,843