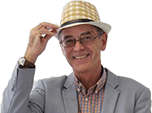 SAAB 9-5 Sportwagon (2011–2011)
Last updated 14 March 2016
To have a wide choice of engines including impressive TTiD diesel with 190bhp.
Liquidation likely to seriously affect parts supply, particulalrly of electronic components.
Updated 16 June 2011
Saab 9-5 Sportwagon officially announced
The Saab 9-5 range is substantially extended and improved for Model Year 2012 by the introduction of the recently announced SportWagon and a series of enhancements, including further reduced emissions...
Introduction
The Saab 9-5 SportWagon estate joined the 9-5 saloon, which was launched in the middle of 2010. As with the saloon, there's the choice of 1.6T, 1.8T, 2.0T and 2.8T petrol engines, plus 2.0 TID and TTID diesels. It also includes an XWD all-wheel-drive system, Saab DriveSense adaptive chassis control, adaptive cruise control (late 2012), xenon SmartBeam adaptive lighting, keyless entry and starting, tri-zone air conditioning and a Head-up Display which projects information, aircraft-style in the windshield.
Unique to the SportWagon estate is an adaptable multi-fold floor, flexible U-rail load space configuration and under-floor stowage with a sealed wet storage compartment. A programmable, powered tailgate is also available. The deep cargo deck is fully carpeted and optimized for space and ease-of-use. The 60/40 split rear seatbacks fold down almost completely flat without having to reposition the seat squab or remove the head restraints.
With the seatbacks lowered, the cargo deck is almost two metres long (1,962 mm) and offers an adaptable load capacity of up to 1,600 liters (527 litres, rear seats up). The side walls are completely flat and upright, creating a clean, open space without any hard-to-use corners or rear wheel-arch intrusions. Compartments in the side walls offer convenient stowage for small items. Four tie-down loops and a 12-volt power outlet also come as standard.
An optional, U-shaped track around the outside of the floor provides flexible space configuration. As in the 9-5 saloon, it carries an adaptable, telescopic dividing rail which allows the cargo deck to be split as required so that different sized items can be separated and kept in place. The floor, with a signature Saab aircraft-shaped handle, folds back in steps to access under-floor storage, with a sub-floor 65 mm below the main floor height - ideal for the separate stowage of flat or small items.
A pull-out support arm can be slotted in place to keep the folded floor in a fixed position. This provides further support for items stored in the under-floor recess, as a flexible alternative to using the entire cargo deck. The underside of the floor has two fittings for flat stowage of the U-rail divider. They also carry hooks that can be used to organize bags, for example. A waterproof plastic liner, available as an option, can be dropped into the recess to provide a separate wet storage area for sports equipment, outdoor clothing or muddy boots.
Designed in parallel with the saloon, the 9-5 SportWagon shares the same bold frontal styling and adds a swept, 'wraparound' rear window graphic. This echoes the 9-5's signature frontal theme and gives the SportWagon its own distinctive identity. The dramatic, sweeping roof-line is extended by a deep rear spoiler integrated into the top of the tailgate. Ultra-slim roof rails that blend into the car's svelte silhoutte are fitted as standard.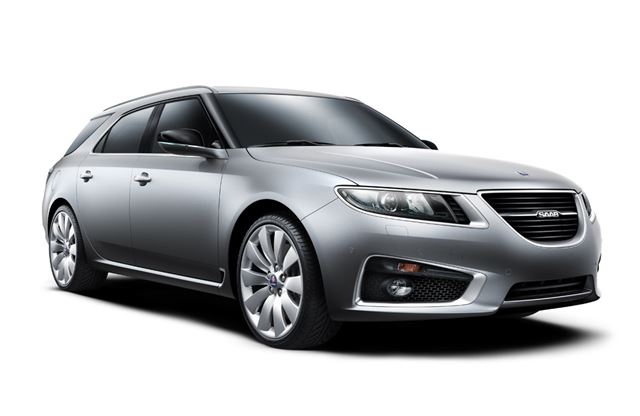 Owners' reviews
A great car for long distance driving, good engine, a few unworthy niggles.