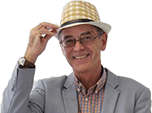 Saab 9-3 Convertible (2003–2011)
Model History
August 2003
Convertible on Epsilon platform 9-3 with engines of 175bhp and 210bhp in UK from August 2003. Lots of clever features including full foldaway hood, 'DynaCage' rollover protection, 'CargoSET' automatic boot expansion linked to whether soft top up or down, and 'CargoWind' which is a unique optional rear spoiler and ski/snowboard carrier.
2.0t does 0-60 in 8.7 seconds, tops out at 135mph, does 32.1mpg; 2.0T 6-speed does 0-60 in 7.7 seconds, tops out at 142mph, does 31.4mpg. 5-speed auto option with both engines, Sentronic steering wheel shifter on Aero. Drive and handle really well with no twist and shake.
Vastly better than previous 9-3 convertible and a better handler than the Audi carbio. Prices: 1.8t 150bhp Linear: £23,800; 1.8t 150bhp Vector: £25,000; 2.0t 175bhp Linear: £25,900; 2.0t 175bhp Vector: £27,000; 2.0T 210bhp Aero: £28,700.
August 2005
New 2.8 chain cam turbo V6 from August 2005 with 255PS/355Nm or 280PS/400Nm. 150PS, 320Nm torque 1.9 TiD belt cam common rail, direct, multiple injection engine option from January 2006, offers 44.8 mpg combined, with low 169 g/km CO2 from £25,370 on-the-road. Six-speed manual gearbox as standard, Six-speed auto option with SAAB Sentronic pushbutton manual selection. Advanced, maintenance-free particulate filter as standard.
June 2007
Facelift with UK deliveries from from Autumn 2007.
January 2010
General Motors Company and Spyker Cars N.V, today confirmed the details of a binding agreement over the transfer of ownership of Saab Automobile AB of Trollhättan, Sweden. The transaction is expected to close in February and Saab Automobile will exit the orderly wind down process in line with that timetable.
The transaction will be accomplished as follows:
* Spyker acquires from Saab Automobile Investering AB, a subsidiary of General Motors ("GM"), all the issued and outstanding ordinary shares in the capital of Saab Automobile A.B. ("Saab") for a consideration of USD 74 million ("Purchase Price").
* The Purchase Price will be paid in two instalments. The first instalment of USD 50 million will be paid on the date of completion of the transaction, expected to take place on or before February 15, 2010 ("the Closing"). The second instalment of USD 24 million will be paid on July 15, 2010.
* The Share Purchase Agreement is subject to the execution of a EUR 400 million loan agreement between Saab and the European Investment Bank ("EIB"), guaranteed by the Swedish Government. Today, the Swedish government announced approval of this guarantee. The guarantee is subject to approval by the European Commission, which is expected shortly.
* Upon completion of the transaction GM will retain redeemable preference shares of USD 326 million. The preference shares represent less than 1% of the voting rights in the capital of Saab. The mandatory redemption date is 31 December 2016 and Saab has the right to request voluntary redemption at any time prior to this date. The preference shares carry a dividend entitlement of 6% starting from January 2012, increasing to 12% as from July 1, 2014. The dividend over 2012 will be added to the principal, but as from January 1, 2013 the dividend is payable in cash. Should Saab have insufficient distributable reserves to pay the cash dividend it will be added to principal increased with a penalty factor.
* In order to allow Saab to operate on a stand-alone basis outside GM, Saab and GM will enter into a number of ancillary agreements. As part of the transaction, Spyker intends to negotiate the acquisition of all the outstanding shares in Saab Great Britain Limited, the UK distribution, marketing and sales company for Saab from General Motors UK Limited.
* Spyker will issue a corporate guarantee not exceeding USD 10 million for Saab's obligations to and for the benefit of the financing company GMAC.
* Spyker will as soon as practically possible convene a general meeting of shareholders to approve the transaction. Spyker obtained irrevocable voting undertakings to vote in favour of the transaction representing the voting majority of its current shareholders.
* It is the intention to change the name of Spyker Cars N.V. at that general meeting of shareholders to Saab Spyker Automobiles N.V.
* As back-up financing, Spyker entered into a EUR 150 million Equity Credit Line Facility with GEM Global Yield Fund Limited ("GEM") for a term of 3 years. According to this facility, Spyker may issue shares to GEM at 90 per cent of the volume weighted average price of the shares over a period of 15 trading days following a draw down notice sent to GEM by Spyker. In relation to the GEM facility, Spyker has issued to GEM share warrants in respect of 1,570,000 ordinary shares at an exercise price of EUR 4 per ordinary share. The warrants have a 5 year term.
The object of acquisition
* In spite of media reports that certain parts have already been sold off, the object is Saab as a complete entity and going concern with all IP rights, trademarks, facilities and other infrastructures. The sale of pre 2003 Saab 9-3 and current Saab 9-5 technology to BAIC in December 2009 did not result in any part of Saab's business being divested or devalued. On the contrary, Saab has already started the production of the new generation Saab 9-5 in Trollhättan.
* Both Saab management and Saab GB management prepared an estimated balance sheet as at 31 December 2009 for the purpose of this transaction. These estimated balance sheets are still subject to final account closing and audit procedures.
* Spyker Cars does not yet have a balance sheet as at 31 December 2009 ready for reporting purposes. As such, it would be premature to show a pro-forma combined balance sheet for Spyker, Saab and Saab GB as at 31 December 2009.
* Therefore Spyker only disclose an indicative combined balance sheet of Saab and Saab GB as at Closing date based on the estimated balance sheets for both entities as at 31 December 2009, adjusted for the impact of the transaction items as at Closing date.
* It should be noted that the indicative closing balance sheet is based on the latest estimated balance sheets of both entities by Saab and Saab GB management which are subject to final closing and audit procedures and therefore subject to change, and does not reflect any potential fair value or purchase price allocation adjustments. The indicative closing balance sheet should therefore not be considered as the actual closing balance sheet, but only as an indication for the assets and liabilities to be acquired at closing date.
March 2010
Production at Trollhattan by Spyker Cars NV recommenced.
February 2011
SAAB celebrates first year of independence with launch of numbered limited edition SAAB 9-3 Convertible Independence Edition based on Aero specification. Unique colour and interior trim features. Available with 1.9-litre TTiD 180hp engine and six-speed automatic transmission. Just 366 examples will be produced, one for each day during the first year and one extra for the start of a second year. Only 80 of these vehicles will be produced for the UK.
The Independence Edition features a unique, Amber Orange metallic paint finish. It is based on top-of-the-line Aero specification and includes a limited edition serial number etched into the rear side windows.
Five spoke, 18-inch alloy wheels with a satin chrome/black finish, Parchment sport leather seats and glovebox with amber orange highlights, Carbon-fibre look leather finish for the instrument panel, handbrake, gearshift moulding and door handles, Driver 'welcome' message in instrument display, unique turbo boost gauge, Orange stitched sport leather steering wheel and carpet mats with grey piping.
The sole powertrain offered is a 180 hp, 1.9-litre twin turbo diesel with a six-speed automatic transmission.