SAAB 9-3 (2002–2007)
Last updated 11 January 2018
Excellent ride comfort and predictable handling. Cabin feels solid. Fantastic seats. Well equipped for safety and comfort.
Oil changes recommended every 5k miles on 4-cylinder SAAB petrol engines. 1.9 diesel timing belt can let go after just 40k miles.
Updated 23 May 2017
Complaint that when timing belt of SAAB 9-3 1.9TiD convertible was replaced prior to purchase at 69,000 miles in October 2016, the waterpump was not also replaced. This then seized in May 2017, throwing...
Introduction
SAAB is at great pains to call its all new 9-3 a "sport saloon". To most keen drivers, "sport" means oversteer. But to SAAB is has always meant progressive understeer because that's how Eric likes it.
If a SAAB 96 understeered too much, you'd lift off slightly and full control would be yours again, even on ice or snow when using the freewheel. If you wanted an old SAAB 900 turbo to tuck in, you touched the brakes with your left foot. The finer points of controlling understeer only started going a bit awry when SAAB was forced to use Vauxhall/Opel platforms; firstly the Cavalier's for the 900, and secondly the Vectra's for the 9-5. When SAAB chassis engineers got really stuck in they made enormous improvements turning the Cavalier-based 900 into the old 9-3. And, last year, they also transformed the 9-5 into a vastly better car than it was before.
But now, instead of trying to fix the compromises of a mass-produced floorpan, they worked on the development of the GM Epsilon platform itself. So the new Vectra is vastly better than the old Vectra because of their input. And the floorpan was already designed with their own special tweaks in mind.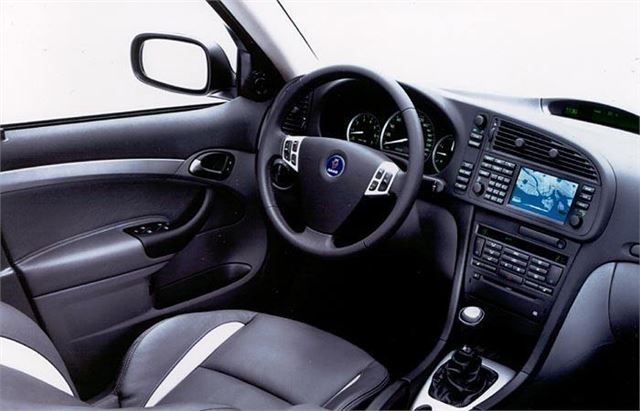 Owners' reviews
AWFULL Avoid, it would be cheaper to travel by limo.
A super diesel saloon that has me hooked on SAABs
Worst car I've ever owned by a country mile