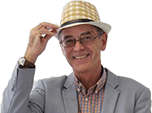 Rover 400 (1995–1999)
Last updated 22 January 2016
Rover's version of the Honda Civic. Quite well equipped and a reasonable drive in its day.
Head gasket failure on 'K' Series engines. Front suspension bushes wear. Parts, especially some trim, are hard to get.
Introduction
Owners' reviews
Ignore the doubters. One of Rover's best cars. Unfairly overlooked and forgotten by secondhand buyers today.
Reliable good looking well fitted out and economical car with best motor and automatic tranny, being all Honda. 87,000km NZ import cheap & no regrets...
Tough old ugly workhorse, economical and quick